Year 11 Tutoring Helps Student Land Scholarship, And A Grades!
When a year 11 student is passing, they may also be failing.  Your child could be failing to reach their full potential, and that could be a lesson that stays with them for life. There exists this misapprehension that tutoring should only be sought if a student is failing. Parents, teachers and even students often overlook the obvious signs of a struggling student if they're passing their courses because, "if they're passing, they must be fine!" This assumption couldn't be farther from the truth.
For some students, a pass is equivalent to their own personal failing. Students who were once 'A' grade students would be more than dissatisfied with receiving a 'C'. These students have personal goals that exceed the ordinary and hope to achieve what others have not. Grade reductions only diminish their desire to go above and beyond the regular student.
We've encountered students falling from 'A' grades to 'C' grades more times than we can count. The struggle that follows is rebuilding the positive, growth mindset of these students to believe, once more, that they are capable of being 'A' grade students.  Learn more about our high school tutoring services here.
Year 11 tutoring changed Matthew's whole outlook on education
For Year 11 student Matthew Bungate, this fall resulted in him temporarily losing his academic scholarship before regaining it with the assistance of Academic Personal Trainer Keelan Hood. At the start of 2018, Matthew's grades began to drop significantly which resulted in the withdrawal of his academic scholarship.
For Matt, he assumed that with ease, he'd be able to return to his former marks. However, in the weeks that followed he soon realised that his motivation and mindset were the pitfalls to regaining his previous admirable academic achievements. Concerned, Matt's family sought the help of a tutor. At first, Matt was apprehensive and didn't believe that a tutor was really necessary. However, this attitude soon readjusted itself after a few sessions with Keelan.
Matt started working with Keelan in year 11 and since then, he's exceeded the triumphs that he'd gained prior to receiving his academic scholarship. From the first tutoring session, the pair started with English being Matt's lowest subject at the time and worked through the subject's core elements: comprehension, proofreading and writing. Keelan was aware from the very beginning that academically, Matt was capable of achieving top scores in all of his classes but there was something outside of academia that needed to be the focus.
Most tutors focus only on the curriculum when barriers to learning are often the issue
"With Matt, his greatest struggle was his confidence. Being awarded the scholarship only to lose it was detrimental to his self-esteem."
Keelan recalls that most of the time spent in their sessions was dedicated to positive reinforcement and motivation.
"Constantly giving him positive encouragement made him aware that he could really retrieve his scholarship back. This made him really step up his game and overall improve his grades and attitude towards schooling."
With the right mindset now in play, Matt's transformation was underway starting with identifying what were Matt's strengths and weaknesses.
"Matt's mistakes included not studying correctly, not utilising his time management skills to the best of his ability and not being able to break assignments down where he needed to," recalls Keelan.
Receiving 'A' grades in early high school years is a much simpler task than achieving 'A' grades in senior school and Matt had simply not adjusted to the transition and had not made this realisation. As a result, his mental space was not in the best form to be able to make the links between what had changed, and what had not.
Matt's unique year 11 study strategy
With Matt being a primarily visual learner, Keelan was able to use the modules in the Creating A Students Program to work through barriers that most would not have turn their minds to: holding the right mindset, assignment and exam strategy, effective study practices and time management skills.
"The CAS program gave Matt an exceptional understanding of different ways to study and complete assignments and how to best manage all his time during the week."
This, combined with using other strategies centred around visual imagery, Matt slowly began to respond better to studying again.
After Matt's English skills began to re-emerge, the pair integrated other subjects into tutoring and began tackling assignments for Mathematics B & C, Physics and Chemistry. Not long after, Matt's hard work and dedication paid off and he found himself within the top 1% of students for each of these subjects! Matt's perspective towards tutoring seemed to flip in an instant.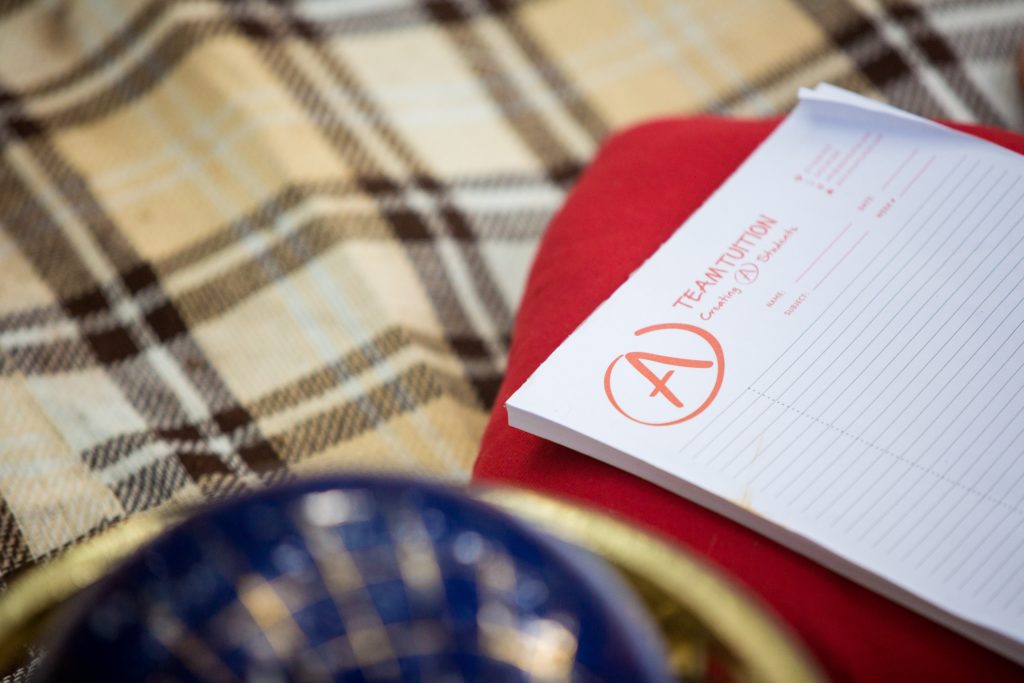 "School has gone from being a chore that I had to spend 30 hours a week at to 30 hours where I am putting my head down to achieve what I couldn't before. Even on days where I have less motivation, I still put in work, seeing that it has paid off before, wanting to see it happen again," smiles Matt.
"I learned that I could achieve so much more with a better mindset and allowing people to help me than if I tried to do everything by myself. From regaining my scholarship and receiving better marks in class, it was great to see the hard work pay off."
Reflecting on the tutoring experience, Keelan has found that Matt's situation differed from other students that he's crossed in the sense that content knowledge was never at the forefront on their to-learn list.
Year 11 tutoring is often about mindset and attitude
"The toughest part about tutoring Matt was not helping with his assignments, reading or preparing him for exams, but actually making him more confident to go through Year 11 tutoring with a positive outlook.
After six months of tutoring, Matt has been re-awarded his academic scholarship and is soaring above his other classmates. With his confidence and grades restored, he endeavours to graduate Year 12 and gain entry at university to study a Bachelor of Mechanical Engineering.
Matt's story is a testament to perseverance and that the greatest climb that one has to experience is the climb after the fall. That doesn't mean that you should be deterred though, because success is ensuring that you get up and dust yourself off more times than you fall. Knowing his resilient nature, we have full confidence that Matt is sure to succeed in any activity or course that he undertakes.
Read more success stories here
Year 12 Boy Goes From C's to Straight A's In Only 6 Months
Year 11 Boy Jumps From D's to A's In Just 6 Months
Year 9 Boy Receives First Ever A+
How Ruby Reaps Rewards With Ellie's Expert Guidance
Year 10 Student Achieves Straight A's and a Golden Palm
Year 3 Student Masters Mindset and Becomes Student Leader
Failing Year 10 Brisbane student goes from a D to a B+ in one term!
Two Brisbane Girls Achieve The Impossible In One Term
Year 6 Student Goes From C's To A's In Just Five Weeks
Year 6 Student Goes From C's To A's In 5 Months