Year 9 Boy Receives First Ever A+
At A Team Tuition, we know that establishing healthy study habits as a foundation for learning is not simply 'important' – it is absolutely vital for developing success.
This is especially important for junior high school students when transitioning into their senior years. With QCS, OPs, increasing content difficulty, and the added strain of an ever-expanding workload looming, students need to feel confident about their learning processes and academic strategies to be successful even when under pressure.
For Sam Robinson, nearing the end of his junior school journey at The Southport School (TSS) brought this need into the foreground, and his mother Kim soon jumped at the opportunity to provide Sam with a supportive mentoring system.
"Sam was finding in Grade 9 that the work got progressively harder. He was struggling with how to revise and study effectively, so I thought that A Team would create a more mentoring environment where he could learn these skills," Kim remarked.
Sam himself admitted that he regarded school as a place to socialize and hang out with his friends. However, the entry of A Team Tuition tutor Nick Faulks helped change that drastically.
"When I first began tutoring Sam, I knew I had encountered a kid with tremendous academic ability," Nick remarked.
"He struck me as expressive, intelligent, witty, and sarcastic, but he just didn't seem to see what the big fuss was all about with school!"
Most importantly, Nick realized that Sam need help developing essential skills and learning processes in a way that was best suited to his personal needs.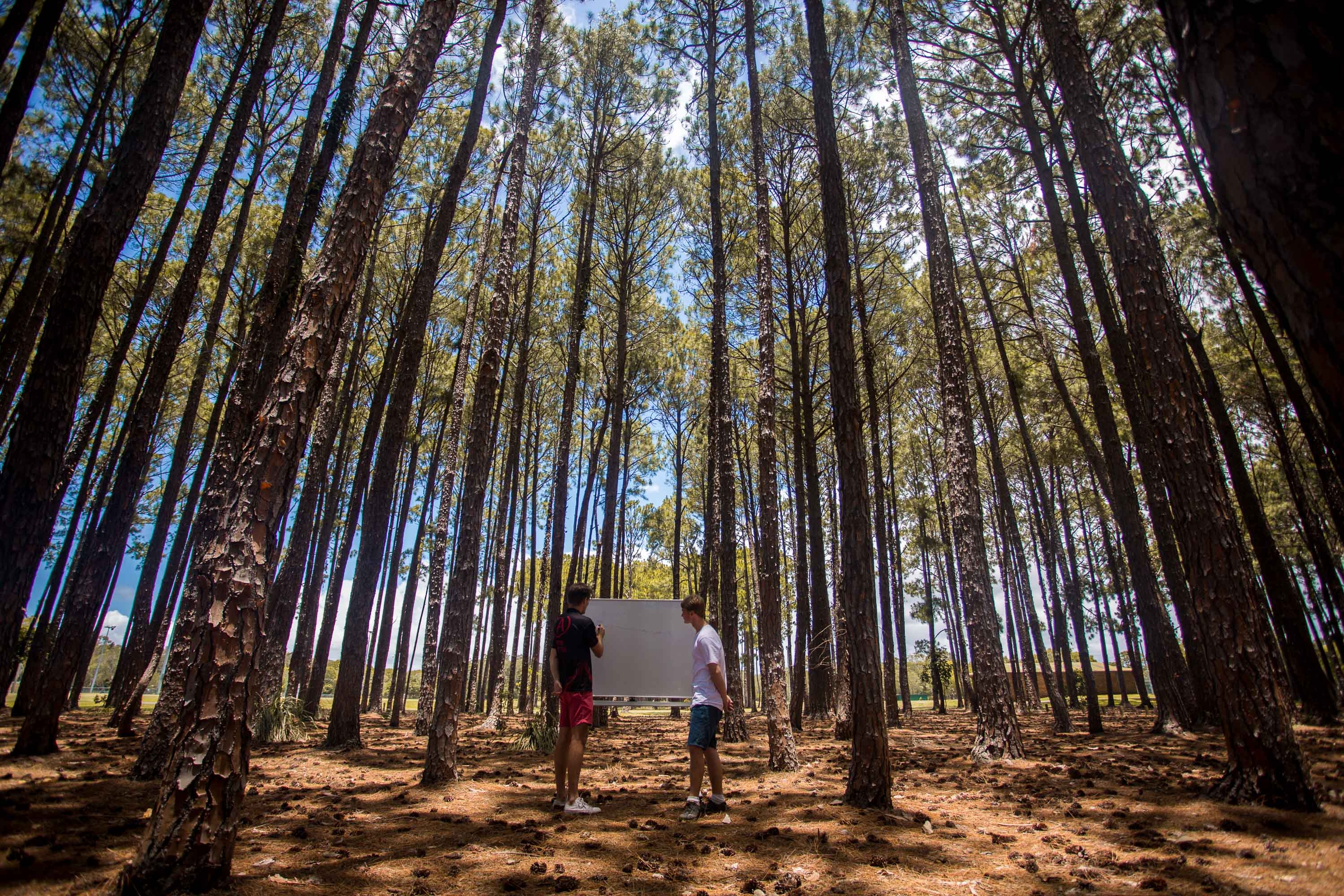 "What many teachers had told Sam was his 'lack of ability to focus', I knew was just a misguided expression of energy, enthusiasm and humor present in most young men attending school."
"Sam may struggle with paying attention and pushing himself to focus on content he does not personally take a liking to," Nick admitted.
"But by crafting a fun, yet effective learning environment that is suited to his visual learning style, that struggle to focus transforms into a pure drive to achieve."
Adapting Sam's learning environment to his specific learning language was a pivotal part of educating him on how to learn smart.
Sam himself mentioned this:
"One thing that I've learnt from Nick that I'll keep with me forever is that process is the most important factor in achieving success. You can work incredibly hard, but without having a clear process to follow along the way, all your hard work can go to waste."
"I know now that hard work is important, but that working smart is just as important as working hard!"
Evidently, the fact that Sam's learning process was now better suited to him and allowed him to work smart did not eliminate the need for working hard. That is one thing that students often forget – and one thing that, even with a tutor, is not always easy!
Sam himself found this quite difficult at first, especially before he was able to see results.
"I'd never even really spent time studying after school before, let alone writing several pages of summary notes about my weekly topics and answering in-depth questions in time that I normally spent watching YouTube and playing video games."
"Adjusting to the level of intensity of having to do any work outside of school was tough, but it has taught me a lot along the way," Sam noted.
And his hard, smart work definitely paid off – Sam ended up achieving his very first A+ in English after a few months of tutoring with Nick.
"Nick is the best thing Sam could have hoped for," noted Kim. "He pushed Sam to achieve his potential without being overtly bossy. He is reliable and courteous, which helps as Sam has gained no only a tutor, but a role model as well."
"Along the way all the hard work seemed tedious and challenging," Sam remarked, "but in the end it was worth it to achieve an amazing result."
"I feel like Nick has helped me through a lot of hard things and work, and although he sets some pretty high standards, I know that what he has shown me as a tutor helps me manage all my responsibilities – at both school and at home."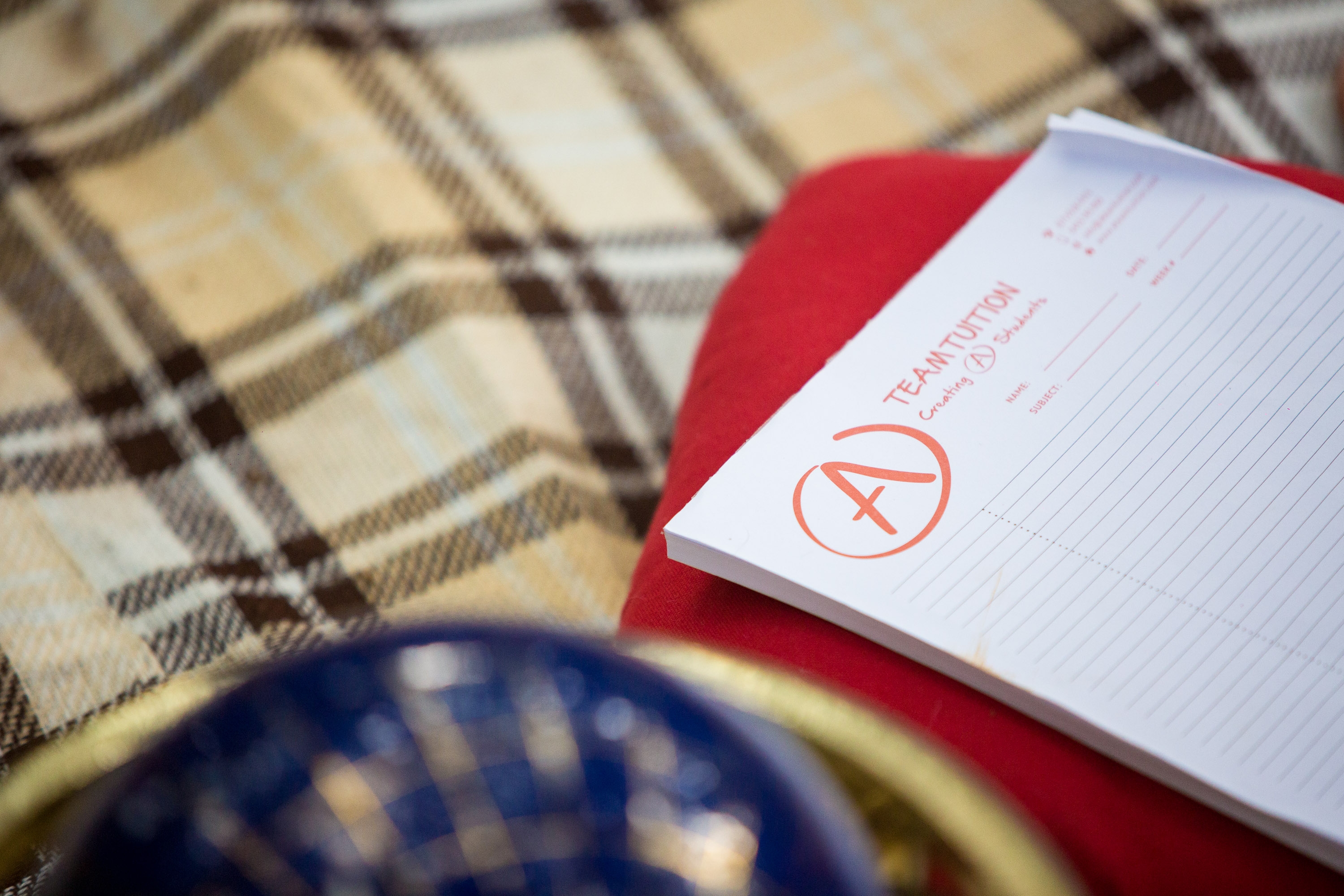 Having Nick as a tutor has provided relief as well to Sam's family by helping to remove any stress or anxiety, as Kim herself noted:
"There's no more need for me to constantly check if Sam is up to date with everything, as Nick has taken that burden from me and ensures that everything is under control."
"It was important to us that Sam was in a good study routine before he started senior school, and that goal has certainly been achieved."
"I feel that I was very lucky to contribute to Sam's life so far," Nick himself notes. "The most significant thing I think I have contributed to Sam's life so far is a new outlook on life, and a new approach to school."
"Teaching young men, in particular, the importance of taking ownership of what you do, accountability for what you have done and responsibility for what the future holds is something that schools can struggle to instill in young people these days due to time and curriculum constraints," Nick remarked, "and this is where I feel privileged to be able to fill the gap!"
Sam himself is incredibly proud of his own progress, and has a new spring in his step.
"I feel positively about school now as somewhere where I can now go to focus and learn, as well as reinforce the process that guides my academic success."
"Having tutoring has changed my view of the world. I now look for opportunities to make my self accountable and responsible even in situations where things are not ideal."
Read more success stories here
Year 12 Boy Goes From C's to Straight A's In Only 6 Months
Year 11 Boy Jumps From D's to A's In Just 6 Months
Year 9 Boy Receives First Ever A+
How Ruby Reaps Rewards With Ellie's Expert Guidance
Year 10 Student Achieves Straight A's and a Golden Palm
Year 3 Student Masters Mindset and Becomes Student Leader
Failing Year 10 Brisbane student goes from a D to a B+ in one term!
Two Brisbane Girls Achieve The Impossible In One Term
Year 6 Student Goes From C's To A's In Just Five Weeks
Year 11 Student Solidifies Scholarship After Going From C's To A's In 6 Months
Year 6 Student Goes From C's To A's In 5 Months