Success Spotlight: How Ruby Reaps Rewards With Ellie's Expert Guidance
When it comes to students, A Team Tuition has seen absolutely every type – from the successful, to the struggling, to the unmotivated, to the confident.
However, nothing could prepare us for the absolute bundle of joy that is Ruby Biasin.
Ruby – who is currently a Year 8 student at Emmanuel College – started tutoring with A Team Tuition in Term 3 of 2017. Unlike other students, who may often start tutoring worried about the process or concerned about their capability to succeed, Ruby was overjoyed to start tutoring.
"I was so excited to start tutoring!" Ruby said. "I really wanted to learn new skills to improve my grades."
One of our superstar tutors, Ellie McInerney, was matched to Ruby – and was immediately enchanted by how lovely she was.
"Ruby is a fantastic student. She is the type of child who asks what they can do to improve, and really wanted to try hard. I believe it was her determination which made her really flourish."
And straight from the outset, Ruby put all of her heart and soul into doing whatever she could to achieve better grades. Whatever advice Ellie gave her, she took to heart immediately.
"Ellie is the best tutor I've ever had! I have had about four [from other companies]. She makes tutoring an absolute blast!"
Ruby molded her learning according to the STAR program that Ellie utilised, which included changing her classroom structure and seating, the way she asked questions, and her assessment planning process.
For Ellie, though, the main focus was providing the perfect environment for Ruby to feel supported, cared for, and comfortable.
"When I first started tutoring Ruby she would often say things like 'Well you know that because you are smart' or 'I'm not smart enough for this' or 'I'll never know everything like you'," Ellie remarked.
"I think that she saw teachers and perhaps past tutors as these amazing fountains of knowledge and put them on a pedestal which she believed she would never be able to reach. I would often ensure Ruby of how smart she is, and that I am no more intelligent than she is, I'm just older!"
"Even when there were things that she could improve in her writing, I would always say what was great first and then give some suggestions as to how she could make the other part stronger, so she didn't feel defeated by criticism."
The relationship that Ellie worked to develop had a profound impact on Ruby, who now has an obviously joyful attitude attached to her learning and a deep affection for her tutor, who she hilariously calls "Ell Dog".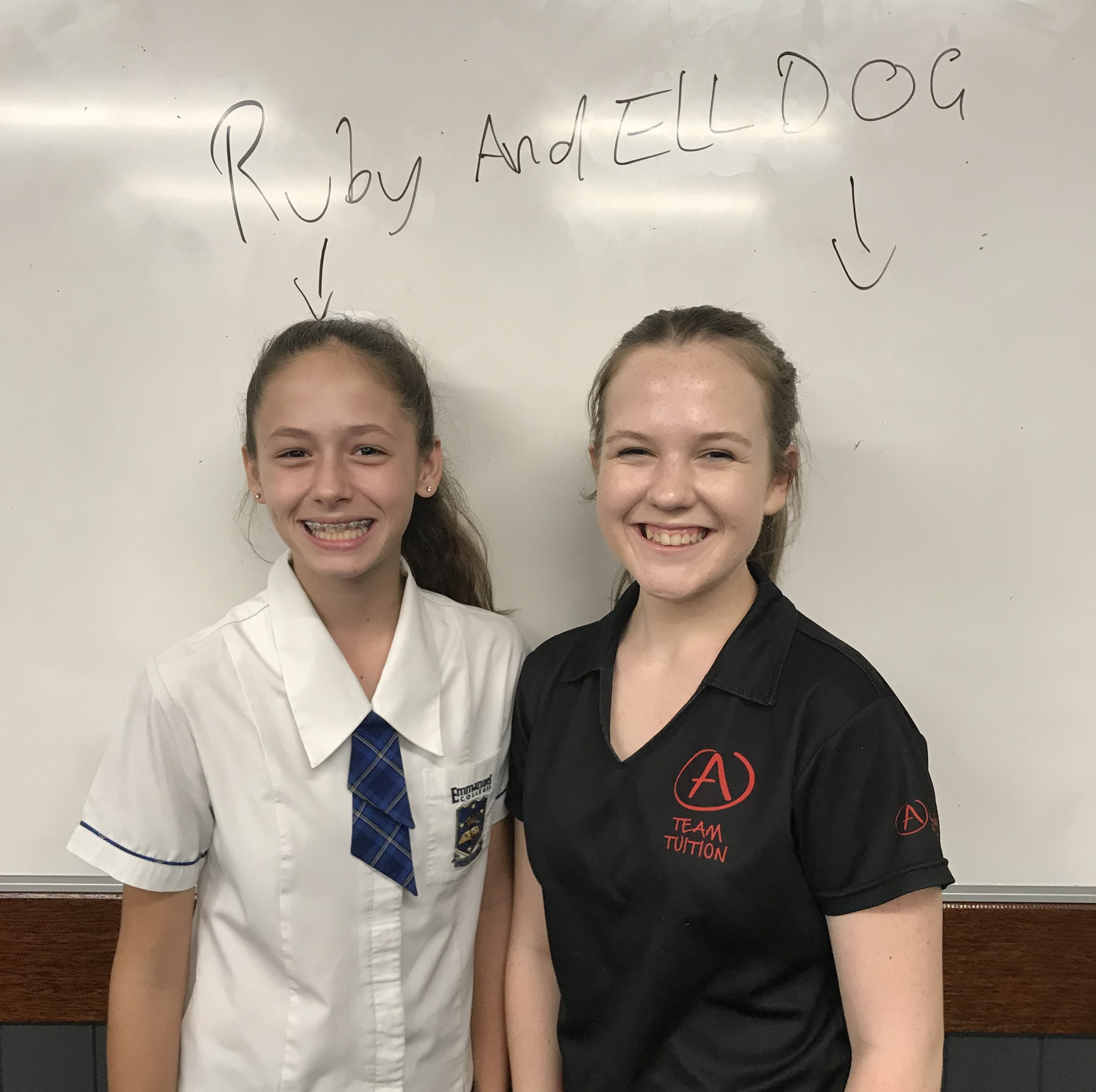 When asked about what the hardest part of tutoring is for her, Ruby was adamant that there was only one thing:
"The hardest part about tutoring is that sometimes I get hungry!"
"I do extracurricular activities before tutoring so we have to tutor late – but tutoring hasn't been hard besides this, because Ell Dog is the bomb dot com!"
Ellie herself feels that tutoring Ruby has been one of the most joyful and fulfilling experiences she's had since joining A Team.
"Ruby just handled the experience so wonderfully, especially for someone so young!"
"Her key turning point was in Term Four with an English feature article. She had spent so much time working on this assignment in her own time and getting tips from the teachers. She used the tutoring sessions to perfect her assignment, rather than trying to write it in sessions – and I believe it was this great organisation that really let Ruby flourish, and move from a B to an A+."
"Ruby and I also have a great relationship and I think that a real bond with a tutor can help so much," Ellie remarked.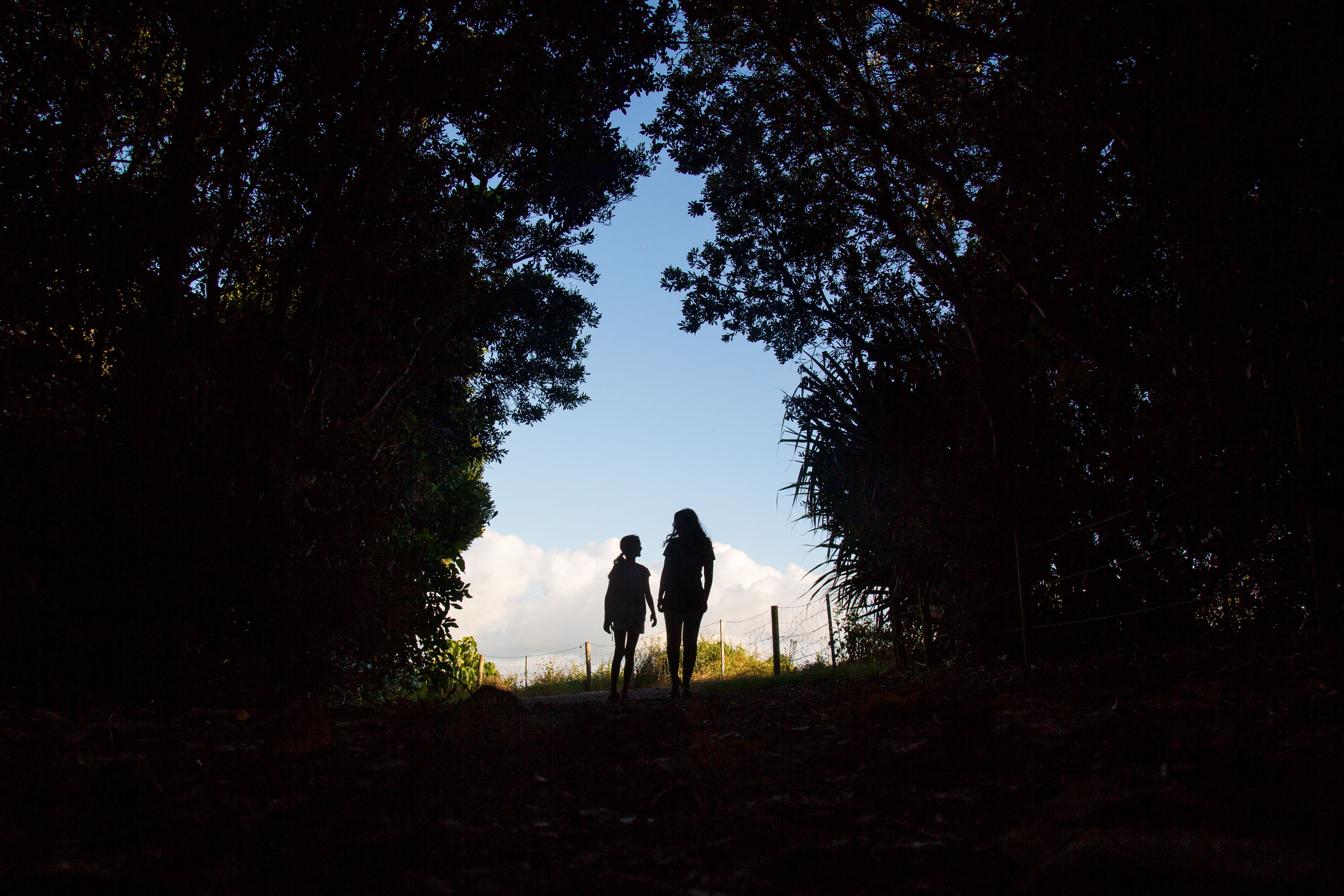 Ruby herself agreed, and joyfully noted that 'Ell Dog' had come one of her best friends.
"I really believe Ruby just need the confidence from an outside source and a push in motivation," said Ellie.
"I believe that Ruby really needed someone to believe in her and encourage her. Her intrinsic motivation and dedication to her studies is extremely admirable," Ellie noted. "She's a really busy girl who does a lot of dancing, but yet is always organised and prepared for tutoring."
"I think often people talk about how over committed they are or that they don't have time for things (especially school!), but I think Ruby is a great example that you can have your cake and eat it too!"
"She's such a vivacious student, and her dedication to her studies and excitement in her increasing grades is such a prime example of what I love about tutoring!"
Read more success stories here
Year 12 Boy Goes From C's to Straight A's In Only 6 Months
Year 11 Boy Jumps From D's to A's In Just 6 Months
Year 9 Boy Receives First Ever A+
How Ruby Reaps Rewards With Ellie's Expert Guidance
Year 10 Student Achieves Straight A's and a Golden Palm
Year 3 Student Masters Mindset and Becomes Student Leader
Failing Year 10 Brisbane student goes from a D to a B+ in one term!
Two Brisbane Girls Achieve The Impossible In One Term
Year 6 Student Goes From C's To A's In Just Five Weeks
Year 11 Student Solidifies Scholarship After Going From C's To A's In 6 Months
Year 6 Student Goes From C's To A's In 5 Months