Our Transformative Tutoring Program for
HOW OUR TRANSFORMATION PROGRAM
BOOSTS YOUR CHILD'S RESULTS IN MATHS
We improve your child's confidence, motivation, and grades in just 6 months. 
Our 6-month Transformation Program is a game-changing transformative tutoring program unlike any other and is transforming students across Australia. Our Transformation Program works with students to achieve remarkable progress in their confidence, motivation, and grades in Maths subjects. It's not just tutoring; it's a comprehensive approach to learning, backed by proven methods and psychology to unlock your child's true potential.
Our Academic Personal Trainers are experts at helping students of all abilities and Maths subjects. We go beyond rote learning, emphasising a comprehensive understanding of maths concepts and problem-solving processes, which prepares students for complex and real-world applications as well as other subjects. Our APTs foster positive, supportive relationships with students, creating an environment where they can ask questions and fill knowledge gaps, ultimately boosting confidence and results.
We're not just transforming grades; we're transforming lives, enriching both your child's future and your experience as a parent. Join us on this journey to unlock your child's boundless potential.
IN JUST 6 MONTHS, YOU AND YOUR CHILD WILL EXPERIENCE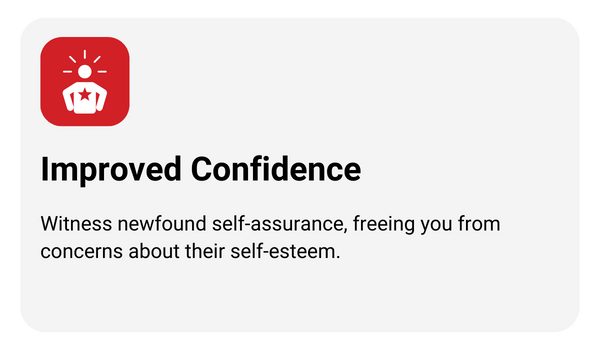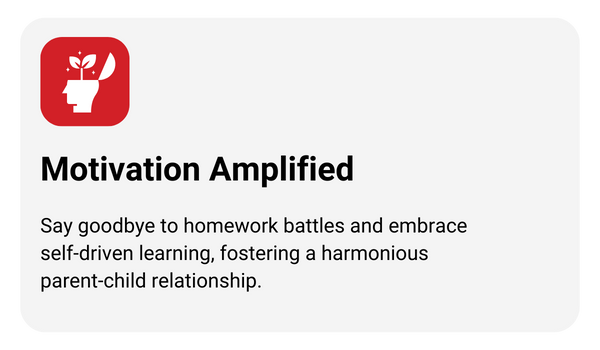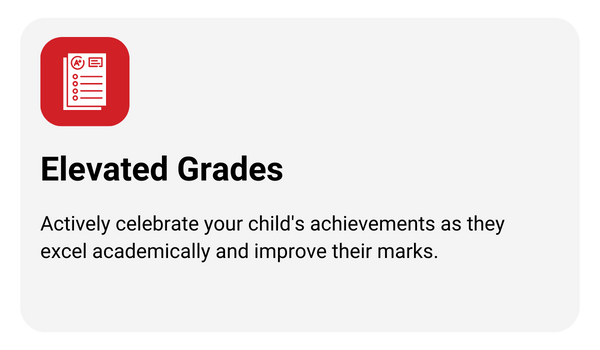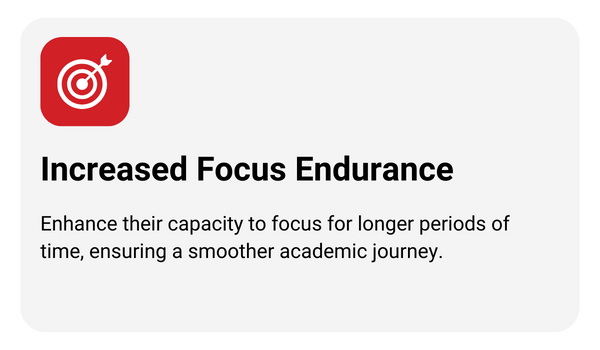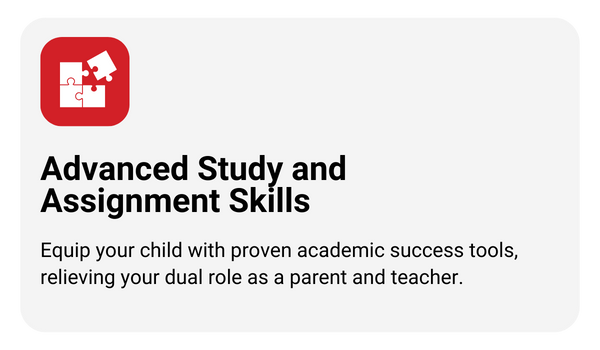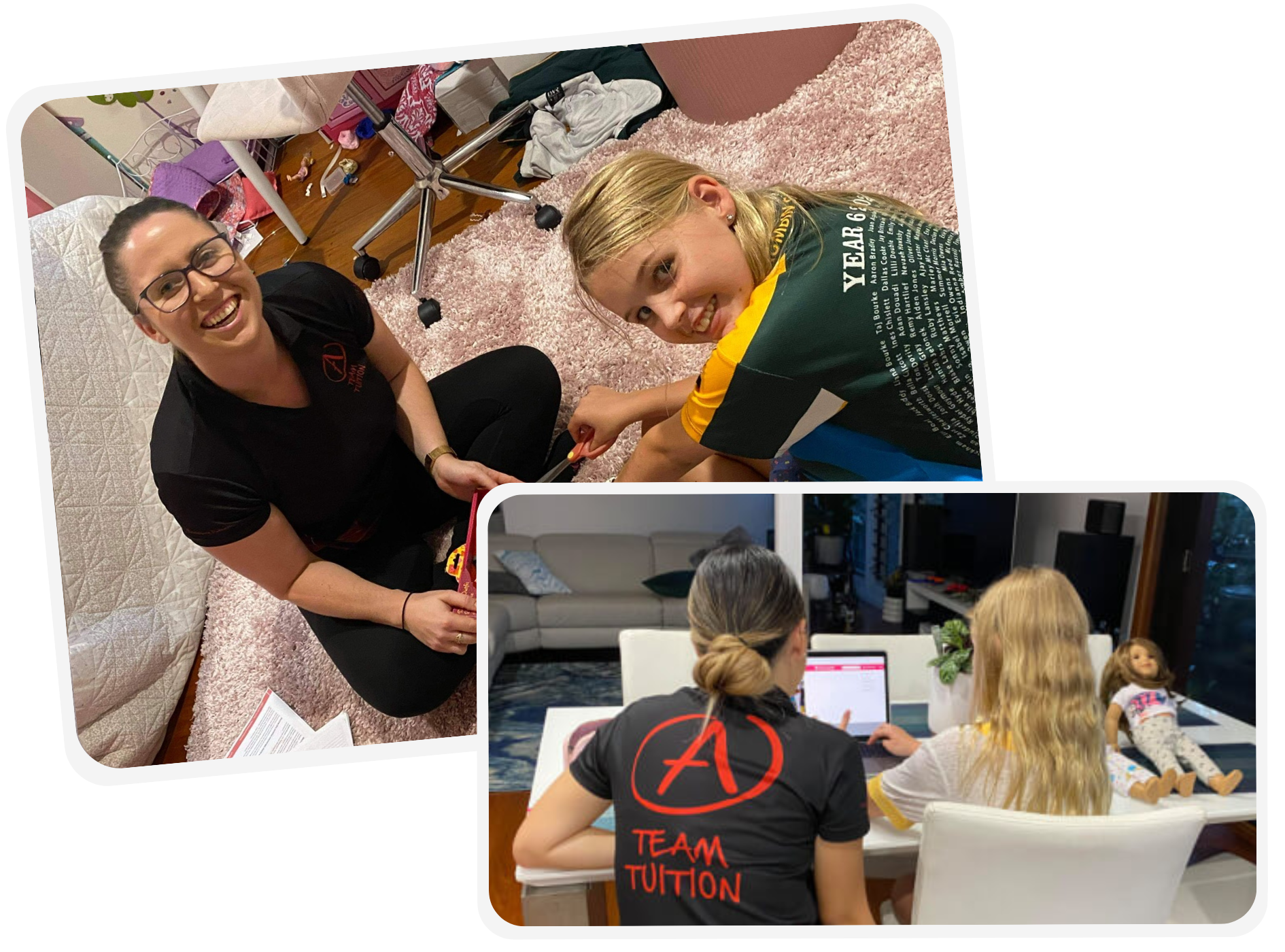 Transform Your Child's Mindset
Teach Your Child the Strategies and Skills to Becoming a Successful Student
Mentor and Guide Them to Improve Confidence, Motivation, and Grades
Ongoing Support For Your Family
All Year Levels and Curriculums
THIS IS WHY WE DO WHAT WE DO
A Team came to me and in just less than a term working with them I received an A for maths (the subject I struggled most with!) I definitely recommend A Team Tuition, this great, supportive team will help you succeed!
Skylah – Year 9 Student
"I think I was so successful because my study routine and how I approached maths completely changed. I used to have a bad mindset and hated the subject, now I really try my best!" 
Jess went from an E to B in Maths in just 8 weeks! 
Jess – Student, Year 10
"We absolutely love our tutor Maina. He is such a wonderful person to have in the home and Joe enjoys working with him. Even my other son who isn't loving school said he might do some tutoring with him. Impressive!!"
Kelly — Year 12 Mum
"Everyone comments on her confidence."
"Cecelia has never passed English before so we're really celebrating this C.  The teacher said that she's on course for a B this term and everyone, her teacher, her teacher's aide and her reading group leader – they've all said she's far more confident, putting her opinion out there, and finally feeling brave enough to read out loud.  This has been a big celebration in our house."
Lizzy Edwards, Mother to Cecelia, Aged 11
Their approach to working with young people as extremely professional and very much focused on the individual needs and circumstances of each child. A Team is focused on delivering the best possible outcomes to all students irrespective of their academic ability and are well versed in supporting children within the Out Of Home Care sector.
Jason – Former School Principal
"Our tutors, Jake and Bodi are very well matched to both of our boys. My sons were so happy that all of their goal setting was done in the first session and I am really looking forward to seeing how the boys respond throughout the term!"
Terry – Father (after the first session)
The word "Proud" doesn't even come close to expressing how we felt last night at our daughter's Awards Ceremony. The studying structure and skills she has developed since starting with the program has been invaluable.
Collette – Mother
"My daughter Maddie was really impressed with her first session with her tutor, Derek. She said Derek was excellent and there was just no comparison with her last tutor. He is a lovely young man and completely put Maddie at ease. Her mood totally changed between the time before the tutorial to after. Thank you so much, and I can't wait to see what they accomplish."
Kylie – Year 10 Mum
Lydia has been a wonderful tutor for Felix. She has a great manner and is excellent at teaching content across a number of subjects. She has also been a supportive coach and mentor to Felix, helping with exam techniques and building confidence. She always brings positivity, encouragement and good humour. We feel really lucky to have had her support and know she has made an enormous difference to how years 11 and 12 have felt and the results that he has achieved.
Simone – Mother
A Team Tuition has helped me develop into the best student that I can be. I am now reaching my full potential thanks to them. They are so supportive and really understanding. All the staff at A Team Tuition really are passionate and so friendly.
Mae – Year 12 Student
The only tutoring company in Australia with official school partnerships