Our Transformative Tutoring Program for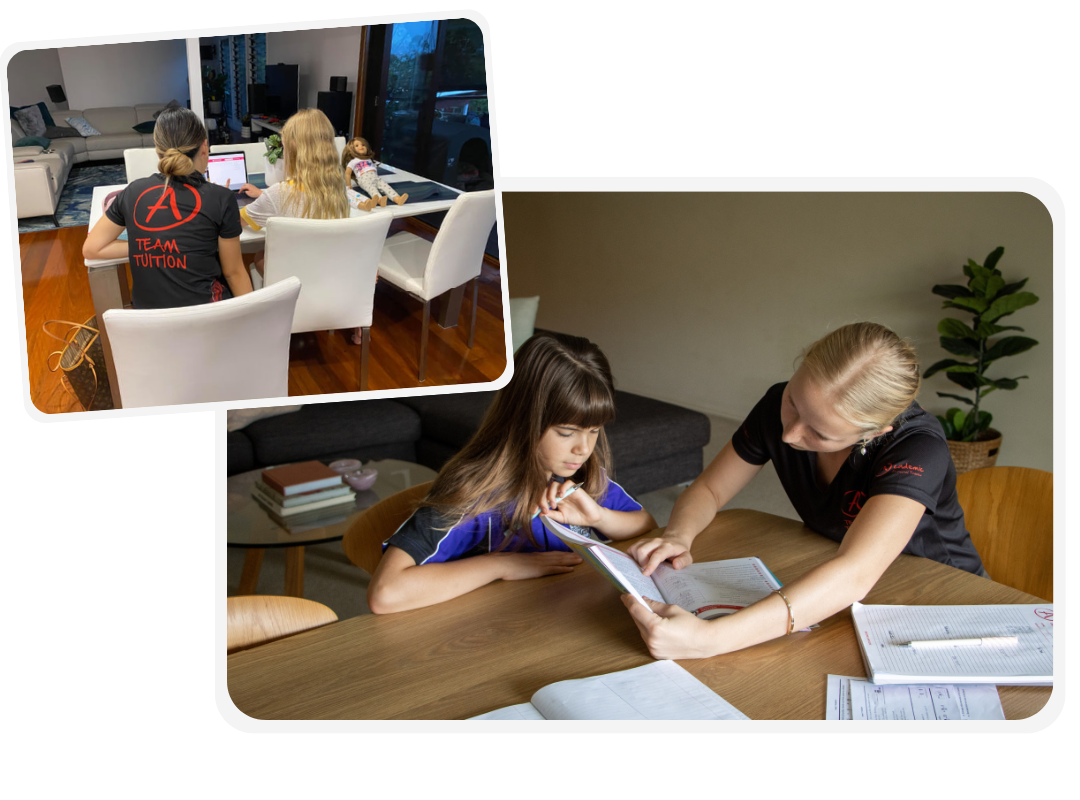 HOW OUR TRANSFORMATION PROGRAM DRIVES CHANGE IN PRIMARY SCHOOL STUDENTS
We improve your child's confidence, motivation, and grades in just 6 months. 
Our 6-month Transformation Program is a game-changing transformative tutoring program unlike any other and is transforming students across Australia. Our Transformation Program works with Primary school students to achieve remarkable progress in their confidence, motivation, and grades. It's not just tutoring; it's a comprehensive approach to learning, backed by proven methods and psychology to unlock your child's true potential.
Our primary goal is to understand, appreciate, and strengthen our Primary school students and provide a solid foundational basis for their educational journey ahead. We work one on one with students to determine their strengths, weaknesses, interests, and learning language, tailoring our tutoring sessions to your child's unique learning style and educational needs. Our program is designed to not only make learning fun but also instil a lasting love of learning in your child that will transform their approach to academics.
We're not just transforming grades; we're transforming lives, enriching both your child's future and your experience as a parent. Join us on this journey to unlock your child's boundless potential.
IN JUST 6 MONTHS, YOU AND YOUR CHILD WILL EXPERIENCE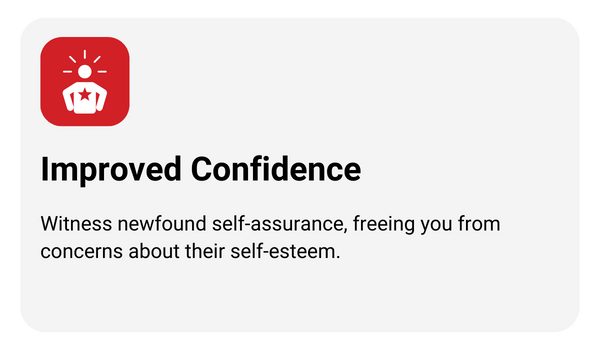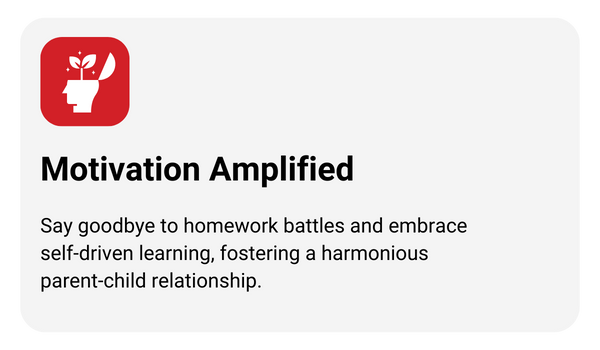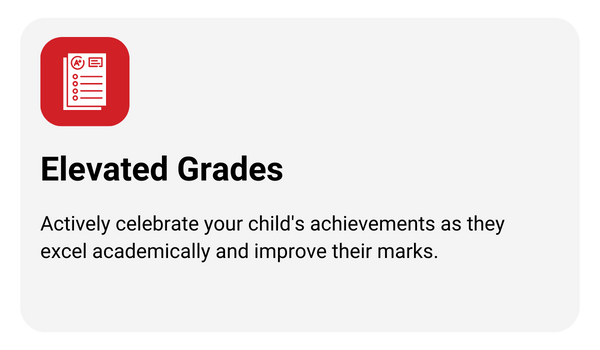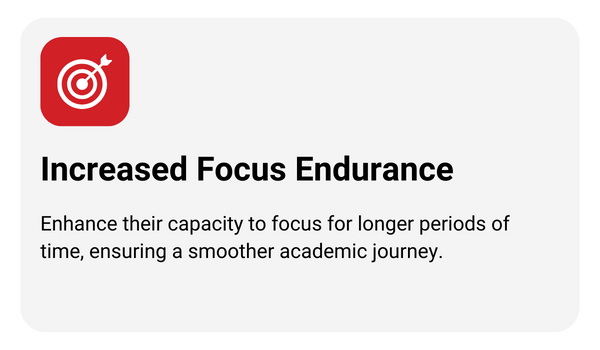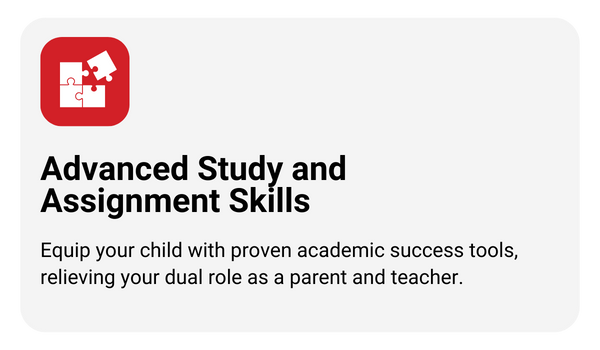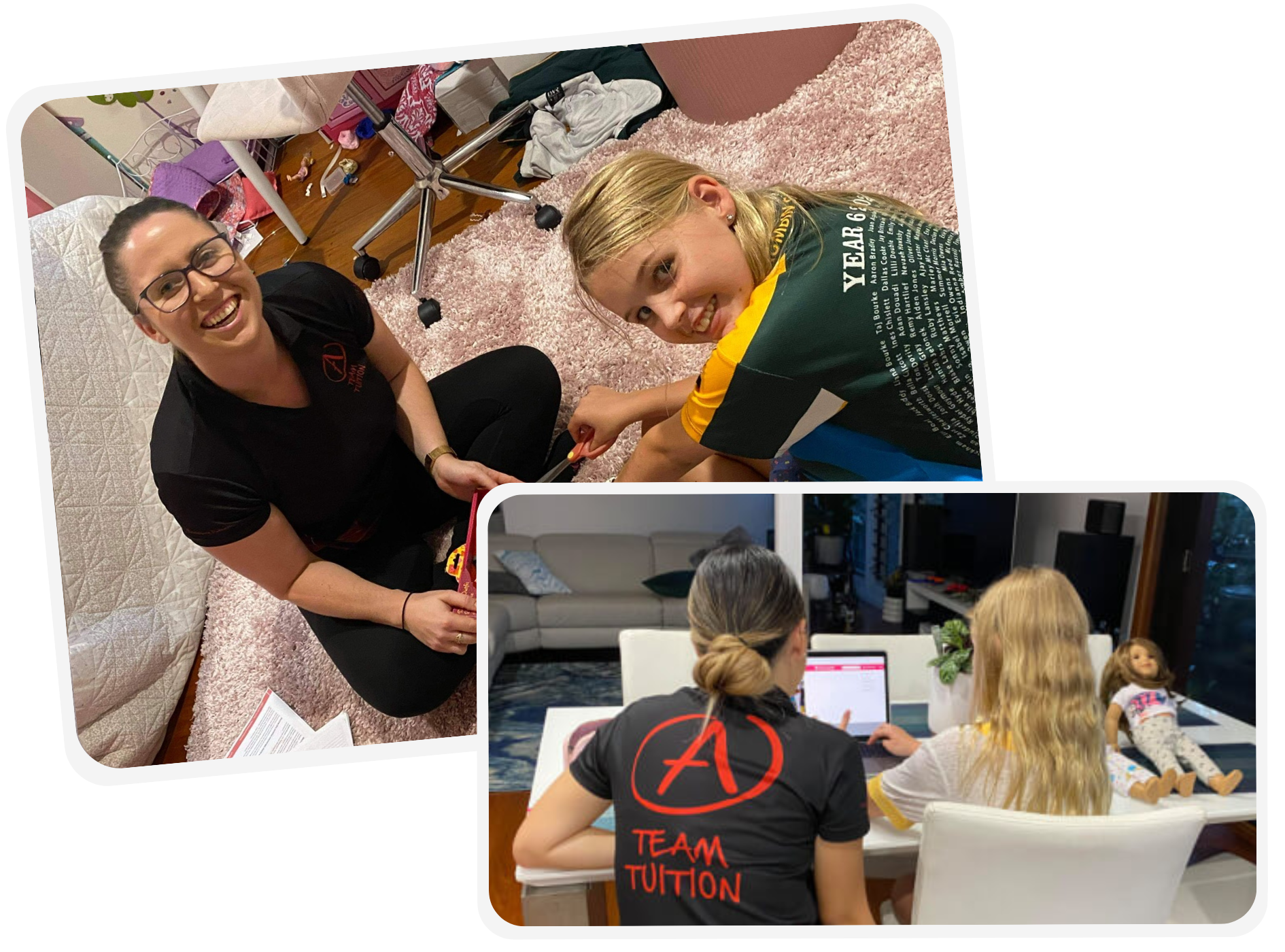 Transform Your Child's Mindset
Teach Your Child the Strategies and Skills to Becoming a Successful Student
Mentor and Guide Them to Improve Confidence, Motivation, and Grades
Ongoing Support For Your Family
THIS IS WHY WE DO WHAT WE DO
"We would like to thank you for recommending Lilly for our little Prep Student Maddison. Coming from an alternative play based school at the beginning of the year to another more academic school, we were a little behind in reading/writing. Now, being ahead is amazing. We knew this wouldn't be too hard for Maddy, as she was eager to learn. Lilly offered Maddy a cool calm happy learning environment on her level, Maddy really enjoyed her sessions. We are happy to say that Maddison recently Won a Listen Respect Imagine Award for being a motivated student with a love of learning & a Heart Award for representing the ideal of service to others. We are so proud at how far she's come in such a short time. Goal achieved.
Thanks for doing a great job Lilly & thanks A Team Tuition"
Georgia – Prep Mum
"I am very impressed with our tutor, Elaine, and her approach, and we are grateful for her detailed feedback. I actually mentioned to my husband that this is more concrete and helpful feedback than we have ever received from his teachers. I definitely recognise my son in her comments and think that her observations were spot on. In particular, that he struggles with inferences and that his problem-solving approach could be simplified.
My son worked really well with her and I think that he can learn a lot from Elaine! We are looking forward to the next session" 
Katrin — Year 3 Mum
"I am very happy with how the sessions are going. Avalon was sitting on a D to C and just  received a B- in Math! Her teacher marked improvement with both  maths and confidence. Our tutor, Andrew, takes the time to discuss and draw out of Avalon what she understands and also struggles with. He is very patient and takes time to repeat things. She loves how he gets her to repeat back what he is teaching her to ensure she understands, as she normally is too shy to say. He has great communication skills and he somehow gets through to her as she is difficult to read. All round a lovely young man."
Caitlin – Year 10 Mum
"My daughter Maddie was really impressed with her first session with her tutor, Derek. She said Derek was excellent and there was just no comparison with her last tutor. He is a lovely young man and completely put Maddie at ease. Her mood totally changed between the time before the tutorial to after. Thank you so much, and I can't wait to see what they accomplish."
Kylie – Year 10 Mum
"Sebastian has been brilliant for Finlay and helped him complete Grade 6 in a much better place than he otherwise would have been. His handwriting has improved enormously and we loved the way Sebastian got to know him and kept him engaged through their time together. Learning was a lot of fun, We're so happy we found you guys."
Victoria – Year 6 Mum
"I initially engaged with A Team before Matthew's exams as he was struggling with some key concepts in his hardest subject and despite being a high achiever this was really impacting not just on his marks and confidence but on him as a person.
Teliah was assigned to Matthew and in two short weeks during his Transformation Program, he went from a C to a B+ in the hardest strain of mathematics, but also regained his confidence. The change in him is remarkable, he is now more focused on assignments, will get an awesome ATAR result and is working the hardest he ever has.
I am sure there are cheaper options that A Team, but to me this is one of the best investments I have ever made and has changed Matthew's outlook, options and no doubt future academic and professional life.
I can't recommend A Team enough, and having spoken to other parents can safely say that our result is the normal outcome as opposed to an outlier."
Damien — Year 11 Dad
"Archie's tutor, Amber, was well organised, communicated clearly and took the time to get to know Archie through the session. Arch is looking forward to his next session with Amber."
Simon – Year 5 Dad
"In respect of Teliah, she has been fabulous.  Matthew got his marks and went to a B+ in a subject he had been failing, and his other subject was an A which had been a B that they had been working on.
Teliah herself has been professional, a good communicator, has provided timely feedback and has been on time herself in every event – well presented and once she did the first session well researched in the work she has been attending too with Matty.
She has definitely been a credit to your organisation and has justified the marketing that A Team Tuition has in respect of improvement."
Damien – Year 11 Dad
"Kate and Georgia have established a positive working relationship and we are so very grateful for Georgia's support and guidance of Kate with her learning.  Georgia's tutoring as well as her warm and friendly personality, have been a welcome addition to Kate's study routine.  Her assistance has boosted Kate's confidence and given her a sense of reassurance that her learning needs are well understood in terms of the curriculum requirements for this stage in her learning journey.
Thank you for sending Georgia to us.  Quite simply, she is an angel and we can't wait to return to tutoring."
Bernadette – Year 11 Mum
His tutor had instant rapport with him and was able to get him to open up about things we had no idea on (despite asking what we thought were the right questions!). Our son's teacher has already mentioned how much more focused he is and that his attention to detail is improving. We are really very impressed with A Team Tuition.
Katrina – Mother
The only tutoring company in Australia with official school partnerships