Our Transformative Tutoring Program for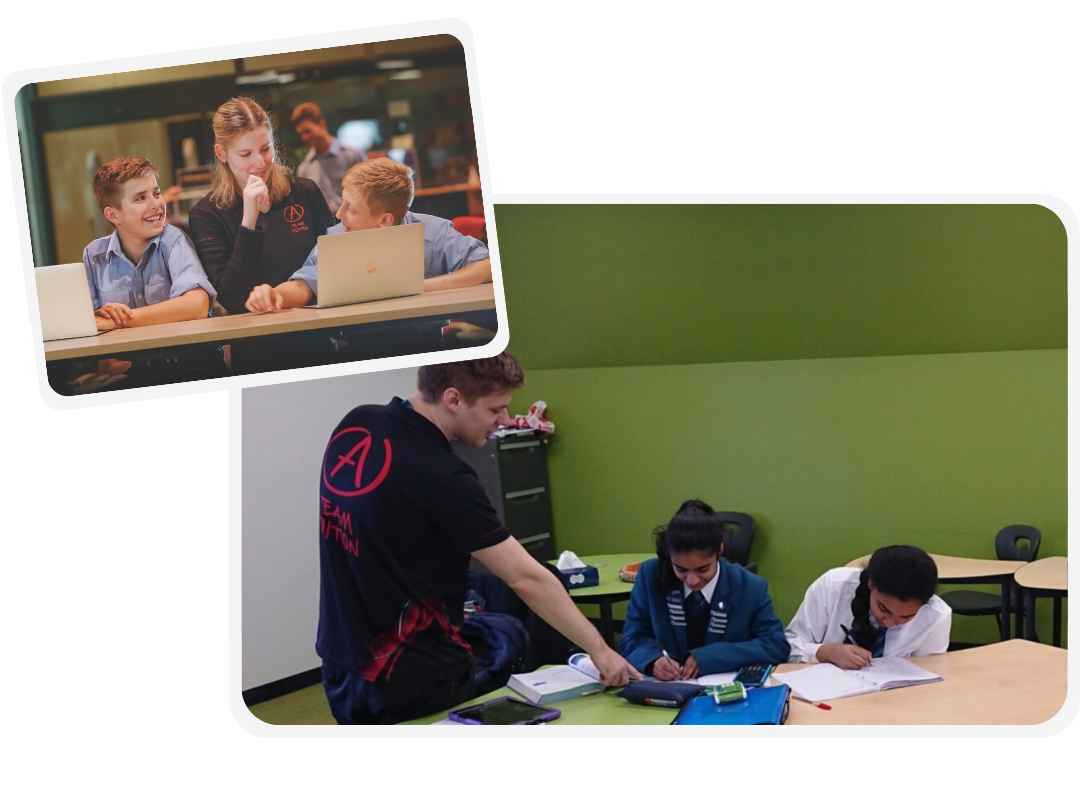 HOW OUR TRANSFORMATION PROGRAM
DRIVES CHANGE IN BOARDING STUDENTS
We improve your child's confidence, motivation, and grades in just 6 months. 
Our 6-month Transformation Program is a game-changing transformative tutoring program unlike any other, specifically designed to meet the needs of boarding students, and is transforming students all across Australia. Tailored to elevate confidence, motivation, and academic performance, our program goes beyond traditional tutoring, providing a holistic approach to learning, informed by proven methods and psychological principles.
Our dedicated team of Academic Personal Trainers works closely with boarders to ensure they develop a comprehensive understanding of core subjects, creating a strong foundation for their educational journey. We know that the right support is a key pillar for boarding student's success. We also emphasise fostering positive relationships, offering a safe space for students to ask questions, fill knowledge gaps, and boost their self-assurance.
We firmly believe that we're not just transforming grades; we're transforming lives, enriching your child's future and enhancing your experience as a parent. Join us on this journey to unlock your child's boundless potential in their boarding school experience.
IN JUST 6 MONTHS, YOU AND YOUR CHILD WILL EXPERIENCE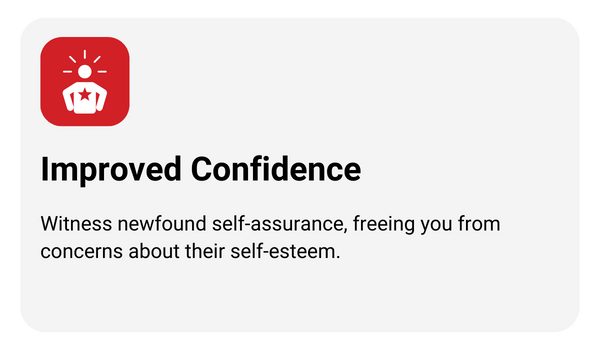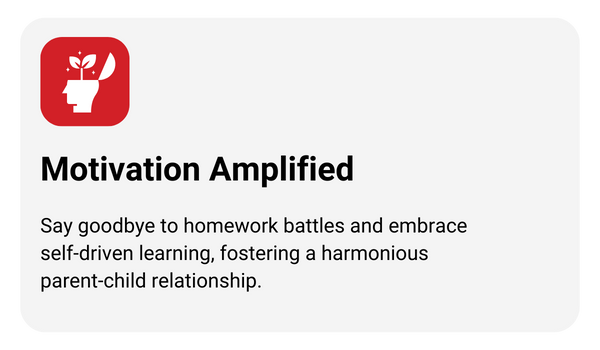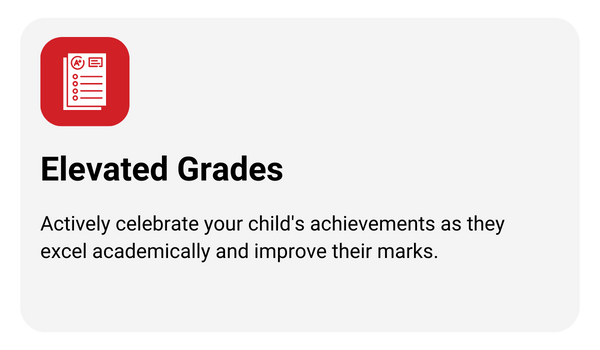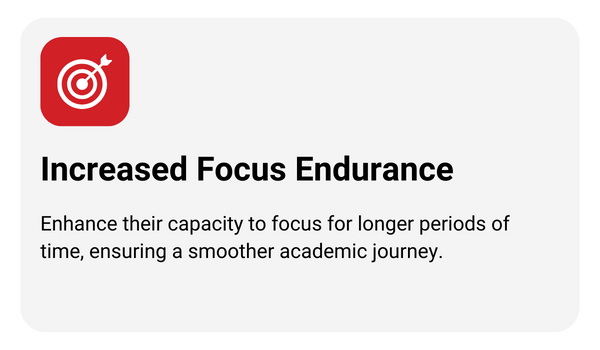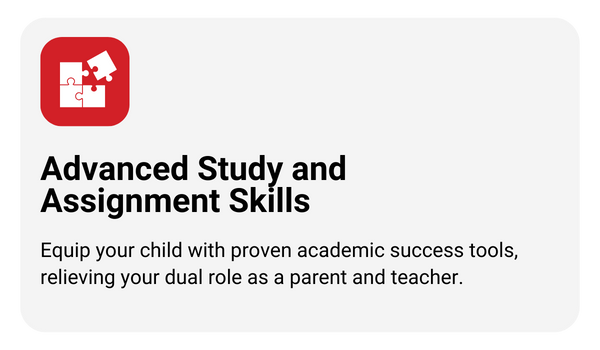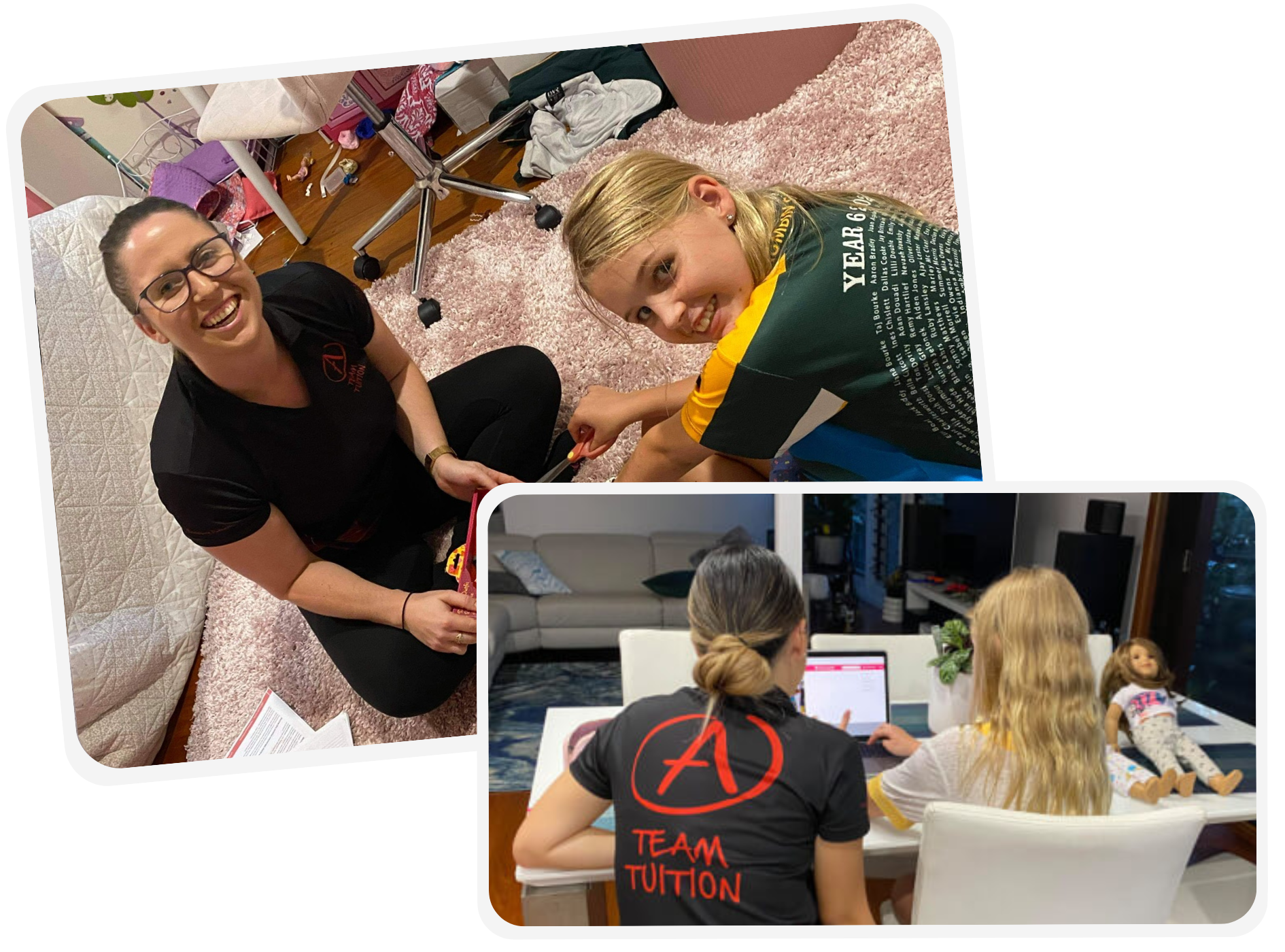 Transform Your Child's Mindset
Teach Your Child the Strategies and Skills to Becoming a Successful Student
Mentor and Guide Them to Improve Confidence, Motivation, and Grades
Ongoing Support For Your Family
THIS IS WHY WE DO WHAT WE DO
Their unique approach to helping students feel confident in their preparation for exams, assessments and increasing their literacy and numeracy skills, sets them up for success, no matter their hesitations. It is so important, especially within this generation, to find ways to keep students engaged in the learning process.
Lucy – Senior School Teacher
Lydia has been a wonderful tutor for Felix. She has a great manner and is excellent at teaching content across a number of subjects. She has also been a supportive coach and mentor to Felix, helping with exam techniques and building confidence. She always brings positivity, encouragement and good humour. We feel really lucky to have had her support and know she has made an enormous difference to how years 11 and 12 have felt and the results that he has achieved.
Simone – Mother
"Our tutors, Jake and Bodi are very well matched to both of our boys. My sons were so happy that all of their goal setting was done in the first session and I am really looking forward to seeing how the boys respond throughout the term!"
Terry – Father (after the first session)
"Kate and Georgia have established a positive working relationship and we are so very grateful for Georgia's support and guidance of Kate with her learning.  Georgia's tutoring as well as her warm and friendly personality, have been a welcome addition to Kate's study routine.  Her assistance has boosted Kate's confidence and given her a sense of reassurance that her learning needs are well understood in terms of the curriculum requirements for this stage in her learning journey.
Thank you for sending Georgia to us.  Quite simply, she is an angel and we can't wait to return to tutoring."
Bernadette – Year 11 Mum
"Emily is my son Joseph's Academic Personal Trainer! Emily's patience and ability to work with Joseph has allowed him to change his black and white thinking. This has provided opportunities for Joseph to get better marks in Year 10!"
Sandy – Mother
My son described his first session with his tutor Eric as "awesome"! He was on such a high afterwards. He was thrilled with the way Eric explained a maths concept advising that he taught him in a way that he really understood and my son is really excited about plans they have made together for his English. After the session with Eric, he continued to consolidate what he had learnt in prep and then was returning to study more that night on geography. Doug and I were so happy to hear all of this. Thank you so much. Sounds like we are off to a great start!
Jo – Year 10 Mum
"Leyla and Coco have been working hard together on reading/recognition and spelling and the NAPLAN results show it!! With Coco being above the national average!!"
Alicia – Year 3 Mum
I'm so happy to chat with you about Charlie and Zack's sessions. Zack has been fantastic. Charlie is getting a lot out of each session and most importantly his confidence is growing, which was my main reason for seeking out tutoring after being so unwell last term and missing more than half a term of schooling. Zack really connects with Charlie and supports him in his learning, confidence and planning ahead. I will definitely be continuing with Zack for the rest of this year and next year! He really is a great fit for Charlie.
Corena – Year 8 Mum
His tutor had instant rapport with him and was able to get him to open up about things we had no idea on (despite asking what we thought were the right questions!). Our son's teacher has already mentioned how much more focused he is and that his attention to detail is improving. We are really very impressed with A Team Tuition.
Katrina – Mother
"Hayley has been having wonderful sessions with her tutor Mia and she is extremely happy to have her as her tutor. Haley has been very positive and very motivated and definitely feels lucky to have found Mia to help her!"
Kasie – Year 12 Mum
The only tutoring company in Australia with official school partnerships