Students have reached their goals
Average grade improvement - a whole letter grade!
Hours supporting students
TRUSTED BY OVER 12,000 FAMILIES ACROSS AUSTRALIA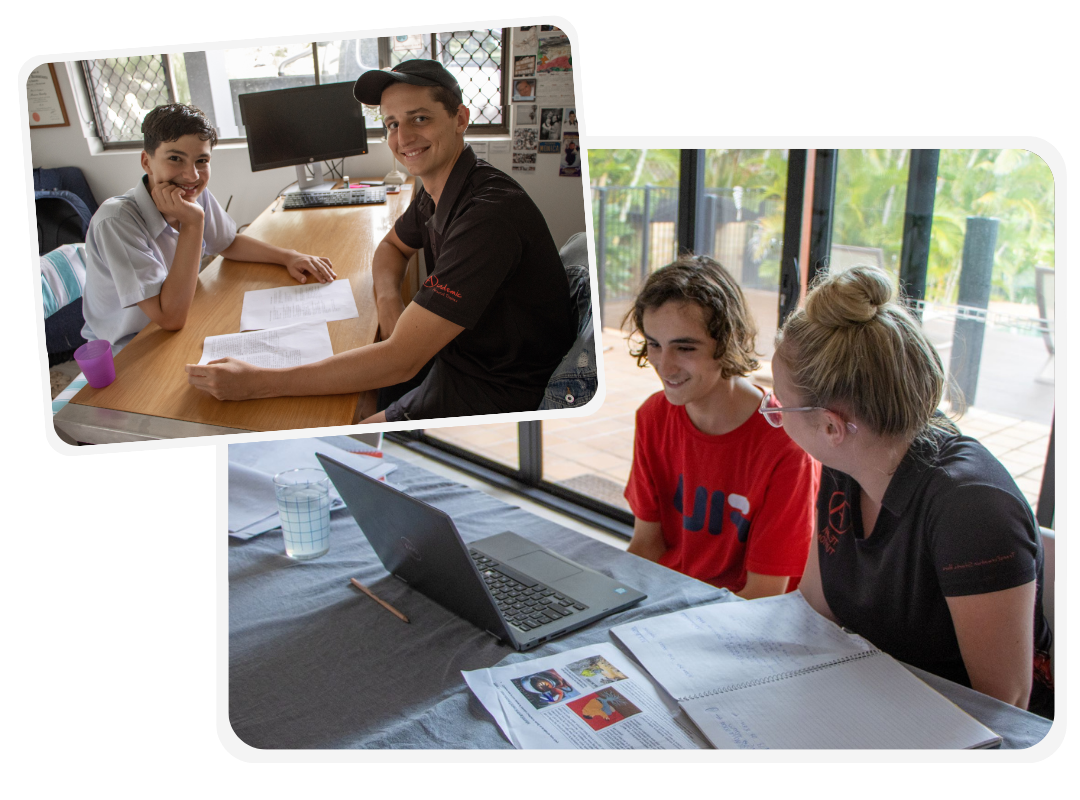 OUR TRANSFORMATION PROGRAM
How we improve your child's confidence, motivation, and grades in just 6 months.
Imagine your child empowered with unwavering support, proven strategies, and boundless inspiration to thrive academically. Picture the transformation in their educational journey and the improvement in your home life.
Our 6-month Transformation Program is a game-changing transformative tutoring program unlike any other. It's not just tutoring; it's a comprehensive approach to learning, backed by proven methods and psychology to unlock your child's true potential.

We're not just transforming grades; we're transforming lives, enriching both your child's future and your experience as a parent. Join us on this journey to unlock your child's boundless potential.

IN JUST 6 MONTHS, YOU AND YOUR CHILD WILL EXPERIENCE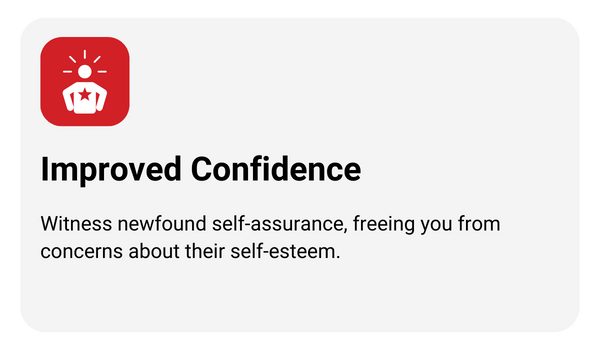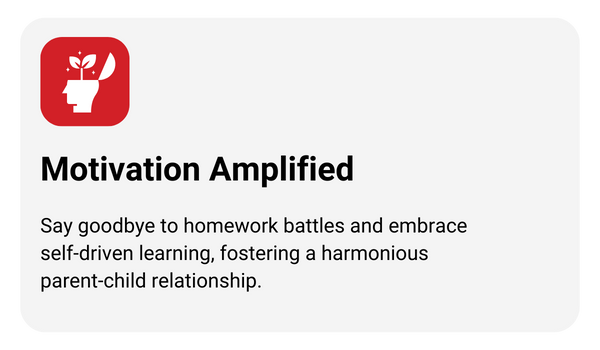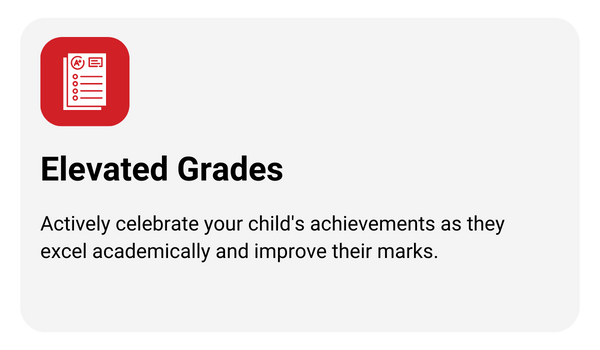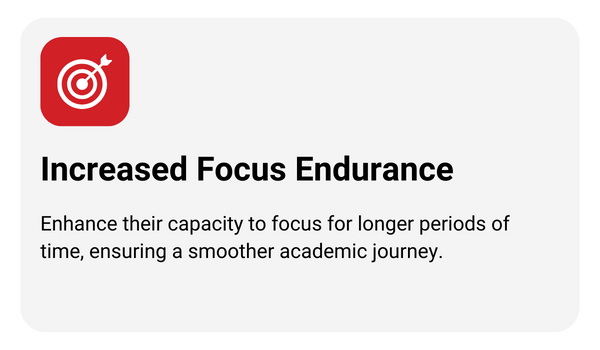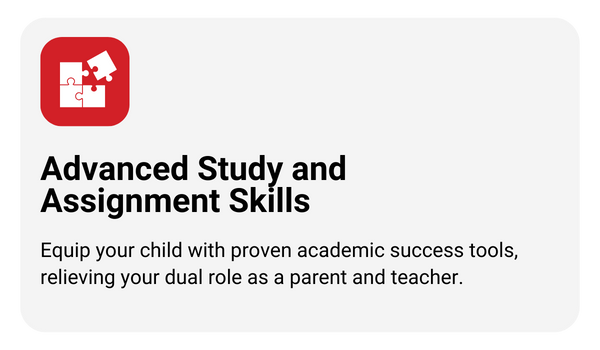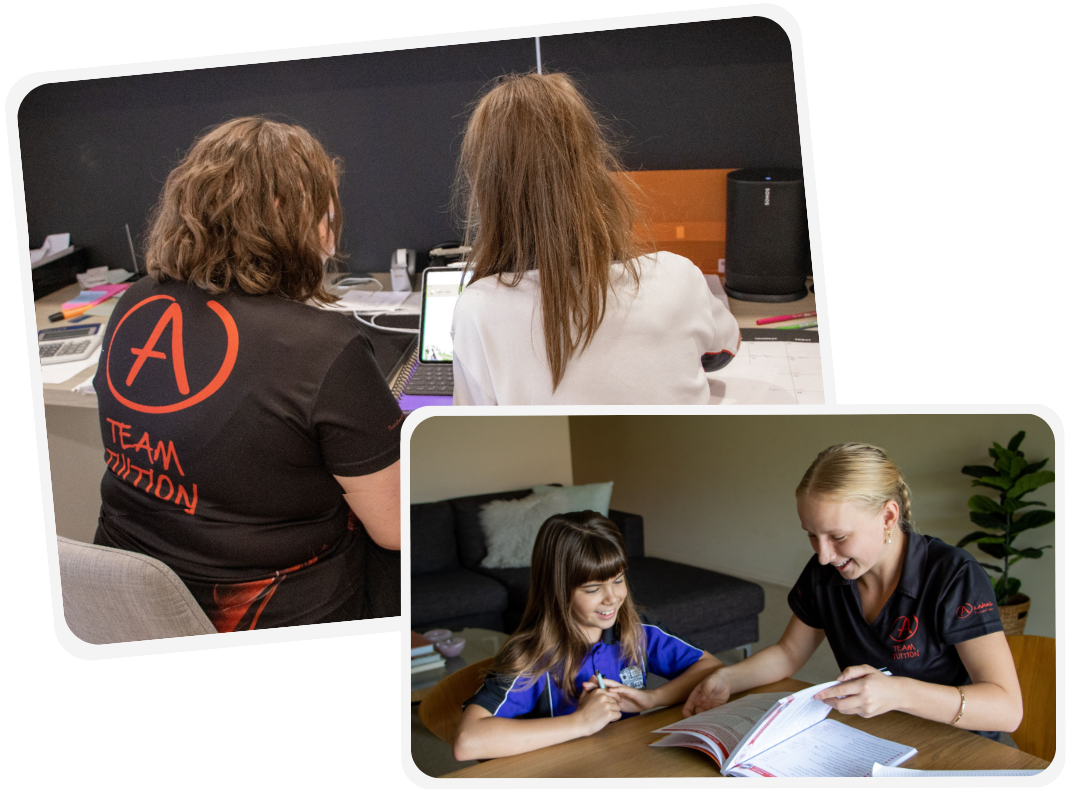 At A Team Tuition, we are dedicated to helping students transform their confidence, motivation, and academic results. Our program goes beyond merely supplementing traditional schooling; it revolves around reshaping how students engage with learning, not only within the classroom but throughout their lifelong journey. We call our tutoring team "Academic Personal Trainers" because our approach to education isn't about rote learning the curriculum, it revolves around‍ giving them the self-belief and strategies to become lifelong learners.
Established in 2012, A Team Tuition was founded by Hayden McEvoy, drawing upon his own transformational experiences. We crafted our program in collaboration with child psychologists and educators, grounding it in research and scientific principles. Since then, thousands of students have undergone our transformative approach to tutoring and the results have been incredible. Now, over ten years later, we've earned our reputation as Australia's most impactful tutoring company.
THIS IS WHY WE DO WHAT WE DO.
A Team Tuition has helped me develop into the best student that I can be. I am now reaching my full potential thanks to them. They are so supportive and really understanding. All the staff at A Team Tuition really are passionate and so friendly.
Mae – Year 12 Student
I share my deep gratitude to your team. Our son Hudson is flourishing! His step is lighter, he laughs, and his confidence within himself is growing. This is all because of Mitch! Mitch has built a safe learning  relationship and Hudson is thriving! Thank you!
Hudson thinks Mitch is a Legend! We are so grateful to Mitch, your team and so happy for Hudson.
Kellie – Year 8 Mum
His tutor had instant rapport with him and was able to get him to open up about things we had no idea on (despite asking what we thought were the right questions!). Our son's teacher has already mentioned how much more focused he is and that his attention to detail is improving. We are really very impressed with A Team Tuition.
Katrina – Mother
"My daughter Maddie was really impressed with her first session with her tutor, Derek. She said Derek was excellent and there was just no comparison with her last tutor. He is a lovely young man and completely put Maddie at ease. Her mood totally changed between the time before the tutorial to after. Thank you so much, and I can't wait to see what they accomplish."
Kylie – Year 10 Mum
"Everyone comments on her confidence."
"Cecelia has never passed English before so we're really celebrating this C.  The teacher said that she's on course for a B this term and everyone, her teacher, her teacher's aide and her reading group leader – they've all said she's far more confident, putting her opinion out there, and finally feeling brave enough to read out loud.  This has been a big celebration in our house."
Lizzy Edwards, Mother to Cecelia, Aged 11
"I am very happy with how the sessions are going. Avalon was sitting on a D to C and just  received a B- in Math! Her teacher marked improvement with both  maths and confidence. Our tutor, Andrew, takes the time to discuss and draw out of Avalon what she understands and also struggles with. He is very patient and takes time to repeat things. She loves how he gets her to repeat back what he is teaching her to ensure she understands, as she normally is too shy to say. He has great communication skills and he somehow gets through to her as she is difficult to read. All round a lovely young man."
Caitlin – Year 10 Mum
"Leyla and Coco have been working hard together on reading/recognition and spelling and the NAPLAN results show it!! With Coco being above the national average!!"
Alicia – Year 3 Mum
My son described his first session with his tutor Eric as "awesome"! He was on such a high afterwards. He was thrilled with the way Eric explained a maths concept advising that he taught him in a way that he really understood and my son is really excited about plans they have made together for his English. After the session with Eric, he continued to consolidate what he had learnt in prep and then was returning to study more that night on geography. Doug and I were so happy to hear all of this. Thank you so much. Sounds like we are off to a great start!
Jo – Year 10 Mum
"Hayley has been having wonderful sessions with her tutor Mia and she is extremely happy to have her as her tutor. Haley has been very positive and very motivated and definitely feels lucky to have found Mia to help her!"
Kasie – Year 12 Mum
"I think I was so successful because my study routine and how I approached maths completely changed. I used to have a bad mindset and hated the subject, now I really try my best!" 
Jess went from an E to B in Maths in just 8 weeks! 
Jess – Student, Year 10
The only tutoring company in Australia with official school partnerships