WE ARE THE HIGHEST PERFORMING TUTORING
COMPANY IN QUEENSLAND
"A" students are not these wonderful, esoteric, elusive, Godlike people that only the special among us become. It actually comes down to how badly they desire to become an A student, how much time and effort they are willing to invest into developing themselves, and what level of Academic Independence and Strategy they recruit. It is our philosophy that any student, anywhere, in any subject, can achieve an A grade with the right attitude, mindset, academic strategy, mentoring and nurturing.
As an Academic Personal Trainer:
You will change lives and witness student and family transformations
You will get paid extremely well and learn how to become an elite performing academic
We offer 10-30+ hours of tutoring per week – we are the only tutoring entity that does this in Australia
You will develop life long friendships and relationships with your students and their families
Work whenever you like! We book students around your personal schedule
Develop your client management, consultancy and teaching skills which will put you ahead of the game into your future careers
On average, our tutors grades increase by 10% purely by becoming experts on the learning process
A job where you can actually make a difference and become someone's hero
A Team Tuition are the founders of Academic Personal Training, a hybrid of Tutoring, Mentoring and Academic Strategy. Ultimately, we believe that any student can achieve academic success with the right support and strategies. We witness this every day as currently we have transformed over 700 students into straight A students, ultimately redefining their reality and changing their lives forever.
By joining our team, you will have the opportunity to not only witness greatness but become a key player in it. Our team is always looking for passionate and motivated people who we can train and develop into the ultimate Academic Personal Trainers. To join our team we require no experience in tutoring – just awesome subject knowledge, as we look after the rest! We will develop you into the most elite performers in the industry!
This job is flexible, paid very well and incredibly rewarding – you can't afford not to join our movement!
Become a part of the team changing education student by student!
WHAT OUR STAFF HAVE TO SAY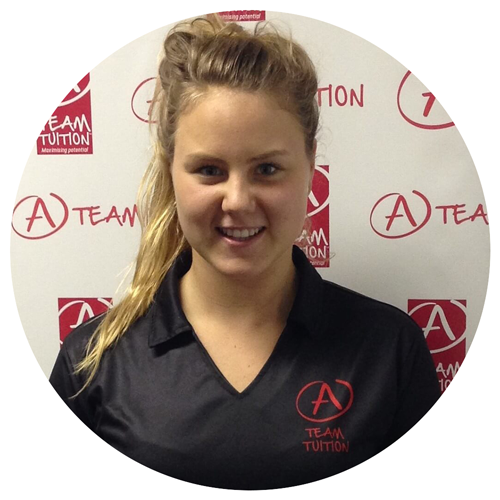 Brittany McEvoy
It makes me so humbled to be an Academic Personal Trainer with A Team Tuition! Every single time I see my students, I know I have the influence to grow and transform them into the type of person that they aspire to be – no matter what that is! Most of the time, students just need a friend or a mentor who is honest with them, and who can give them the strength and the resilience to learn anything they need or want to learn. The best part about A Team is building a student's learning strategy, tailored individually to that student, that assures them that they can choose any industry or career they are interested in after school.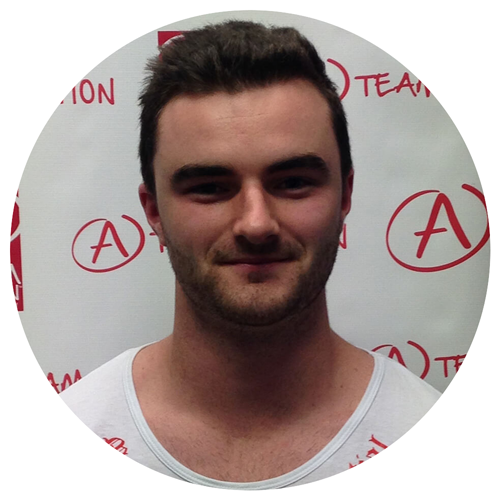 Harley Wilkinson
I've worked with A Team Tuition for almost three years now doing tutoring on the Gold Coast. My experience with A Team has been unreal – I've been able to work and grow with my clients and build meaningful friendships with them, see them achieve results they've been striving for, and also immerse myself in the A Team culture. The experience is rewarding and exhilarating, and I'd recommend it to anyone with any interest in education.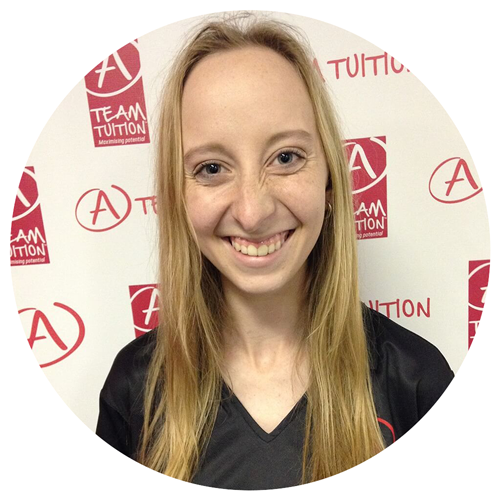 Shirja Strachan
I've been a part of A Team Tuition for over two years and have loved every moment of it! There is no better feeling than being part of a movement that genuinely affects and changes people's lives for the better. From the transformation that I see in students, to the wonderful staff that support and encourage me every step of the way, and through to the management staff, who create an incredible culture and working environment – every aspect of A Team Tuition is impeccable and astounding. It is such an honour to be a part of it!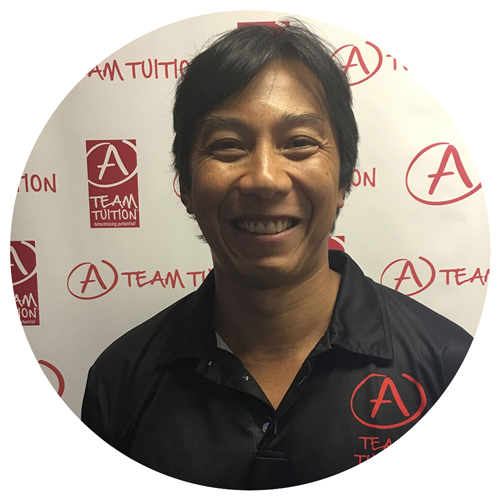 Malcolm Schulstad
I joined A Team Tuition at the recommendation of a friend who thought I would enjoy being a tutor. What really interested me initially was A Team's approach and philosophy, focusing on coaching and mentoring rather than just "tutoring". It's been fantastic working with a business that employs this philosophy, both with the students they help and through the support provided to their staff involved. Being an Academic Personal Trainer has to be one of the most fulfilling jobs I've ever had.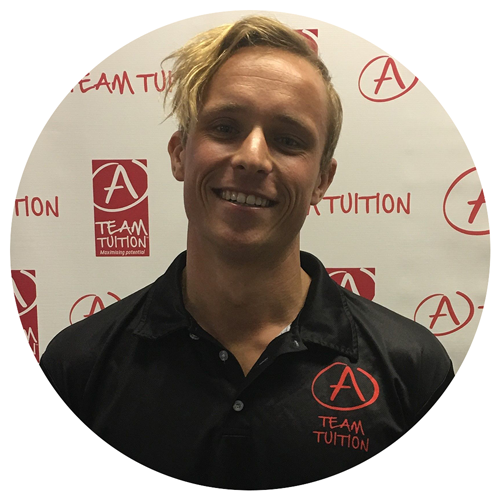 Troy Balvert
A Team Tuition is the best place out there for tutoring, but also to work in. It has a great family based feel to it, and everyone is super outgoing, easy to get along with and great to work with. The students benefit the most, with personalised one-on-one help in their academic pursuits. It isn't your basic tutoring; it's fun, different, and specialised towards each individual with aspects they enjoy in life. Maths can be turned into sports games and sports related topics, which engage the students and make learning fun. I wish I had A-Team when I was going through school. My grades would be different, that's for sure! It has made a massive improvement to my study techniques from working and helping out students. I cannot talk highly enough of this company.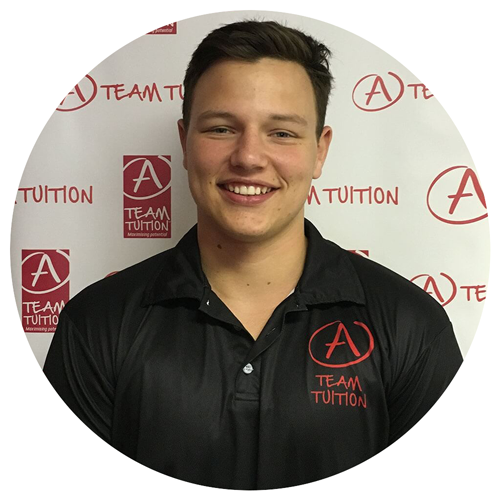 DJ Alexander
A Team Tuition goes above and beyond! This is the best description of their philosophy. The passion that is shown from all staff – from Hayden, the founder, down to every single Academic Personal Trainer on board – is phenomenal. The transformations that are made with students are life changing; not just in grades, but in attitude and motivation. Could not recommend the company more to anyone and everyone!
At A Team Tuition we are always here, ready to answer any and all of your questions in relation to any of our services. To make an enquiry about Joining our Team please fill in all of the fields below and click on the Submit button at the bottom of the form. From here a manager from our team will contact you as soon as possible.