You will be paid well for a very rewarding job

We offer 10-30+ hours of tutoring per week - we are the only tutoring entity that does this in Australia

You will change lives and witness student and family transformations

Work whenever you like! We book students around your personal schedule
Develop your client management, consultancy and teaching skills which will put you ahead of the game into your future careers

On average, our tutors grades increase by 10% purely by becoming experts on the learning process

A job where you can actually make a difference and become someone's hero

You will develop life long friendships and relationships with your students and their families
Still Deciding Whether Tutoring Is The Right Job For You?
Lots of our tutors come to us with no prior tutoring experience. We're looking for untapped leadership and teaching potential. As a university student, you know the curriculum. Tutoring techniques can always be taught. It's our approach to tutoring that demands a talent for inspiring and developing young learners. That's what we're looking for. Our training and mentoring program is comprehensive. You will get all the support you need to create exceptional students.
In order to become an A Team Tuition Tutor, you need to have subject knowledge. We have a comprehensive in house training program that will teach you all the strategies, activities, and pedagogy you need to be successful! If you are unsure about what subjects you can teach, complete the application form with subjects you either completed at school or university.
You choose your hours and you are in charge of your own work! All with the support of our amazing tutor and client success managers who will help you manage your families and personal development! The position of an A Team Tuition Tutor has been designed to be the perfect job for university students.
After understanding your current schedule, we will only allocate you students that are a perfect fit for your speciality, personality, and schedule. We have also found that our Tutors experience a huge increase in their own university grades as they become experts in the learning process and how to apply these principles to their own studies.
A Team Tuition works on a ranking system. This means that every hour you work the more points you earn towards your ranking. The more points you get the higher your pay rate. Pay rates are disclosed during stage two of the application process.
Yes! We offer excellent flexibility for uni students. Your tutoring hours can reflect your course load.
All of our tutors are casual employees with the expectation that they tutor at least 10 hours per week. If you're looking for something more flexible, we can discuss your specific needs during the second stage of the recruitment process.
Most of our tutors are uni students because the connection between tutor and student is vital and uni students understand the pressures of primary and high school students. However, it is not mandatory to be a current university student to be a tutor with A Team Tuition. We are always after energetic, knowledgeable and approachable tutoring professionals to join our team.
A Team Tuition is rapidly growing! We are currently seeking tutors in:
Brisbane
Gold Coast
Sydney
Ipswich
Townsville
Toowoomba
Wagga Wagga
Melbourne
Canberra
Adelaide
Perth
Not in our current recruitment zone? That's OK, our online tutors are based all over Australia and we're always opening up new territories. So get in touch, and watch this space for the best part-time job for uni students, ever!
As part of the application process, we will ask you to nominate specific subject areas that you're comfortable tutoring. Studying something "unconventional" at uni? That's OK. We need tutors across a broad range of subject areas, so you'll find your "niche".
Obviously the safety of our tutor, and our students is the first priority. We follow government guidelines strictly. Should a lockdown be declared, all tutors will switch to online tutoring from home. We have the infrastructure in place to help you, and our students adapt to changes in learning.
Training, professional development and ongoing planning is KEY to our study strategies. A Team tutors don't just 'teach the curriculum" - we provide you with tools to teach kids in the way they best understand, to help them stay focused and motivated, to build a support network around them, and to become passionate about their school work. That requires training, professional development, mentoring and plenty of support. We don't hire most of the applicants for our tutoring jobs. The reason? We're after people who are passionate about education. That's how we deliver our cutting edge program.
... See What Our Staff Have To Say ...
A Team Tuition goes above and beyond! This is the best description of their philosophy. The passion that is shown from all staff – from Hayden, the founder, down to every single Academic Personal Trainer on board – is phenomenal. The transformations that are made with students are life changing; not just in grades, but in attitude and motivation. Could not recommend the company more to anyone and everyone!
DJ Alexander
I joined A Team Tuition at the recommendation of a friend who thought I would enjoy being a tutor. What really interested me initially was A Team's approach and philosophy, focusing on coaching and mentoring rather than just "tutoring". It's been fantastic working with a business that employs this philosophy, both with the students they help and through the support provided to their staff involved. Being an Academic Personal Trainer has to be one of the most fulfilling jobs I've ever had.
Malcolm Schulstad
I've been a part of A Team Tuition for over two years and have loved every moment of it! There is no better feeling than being part of a movement that genuinely affects and changes people's lives for the better. From the transformation that I see in students, to the wonderful staff that support and encourage me every step of the way, and through to the management staff, who create an incredible culture and working environment – every aspect of A Team Tuition is impeccable and astounding. It is such an honour to be a part of it!
Shirja Strachan
It makes me so humbled to be an Academic Personal Trainer with A Team Tuition! Every single time I see my students, I know I have the influence to grow and transform them into the type of person that they aspire to be – no matter what that is! Most of the time, students just need a friend or a mentor who is honest with them, and who can give them the strength and the resilience to learn anything they need or want to learn. The best part about A Team is building a student's learning strategy, tailored individually to that student, that assures them that they can choose any industry or career they are interested in after school.
Brittany McEvoy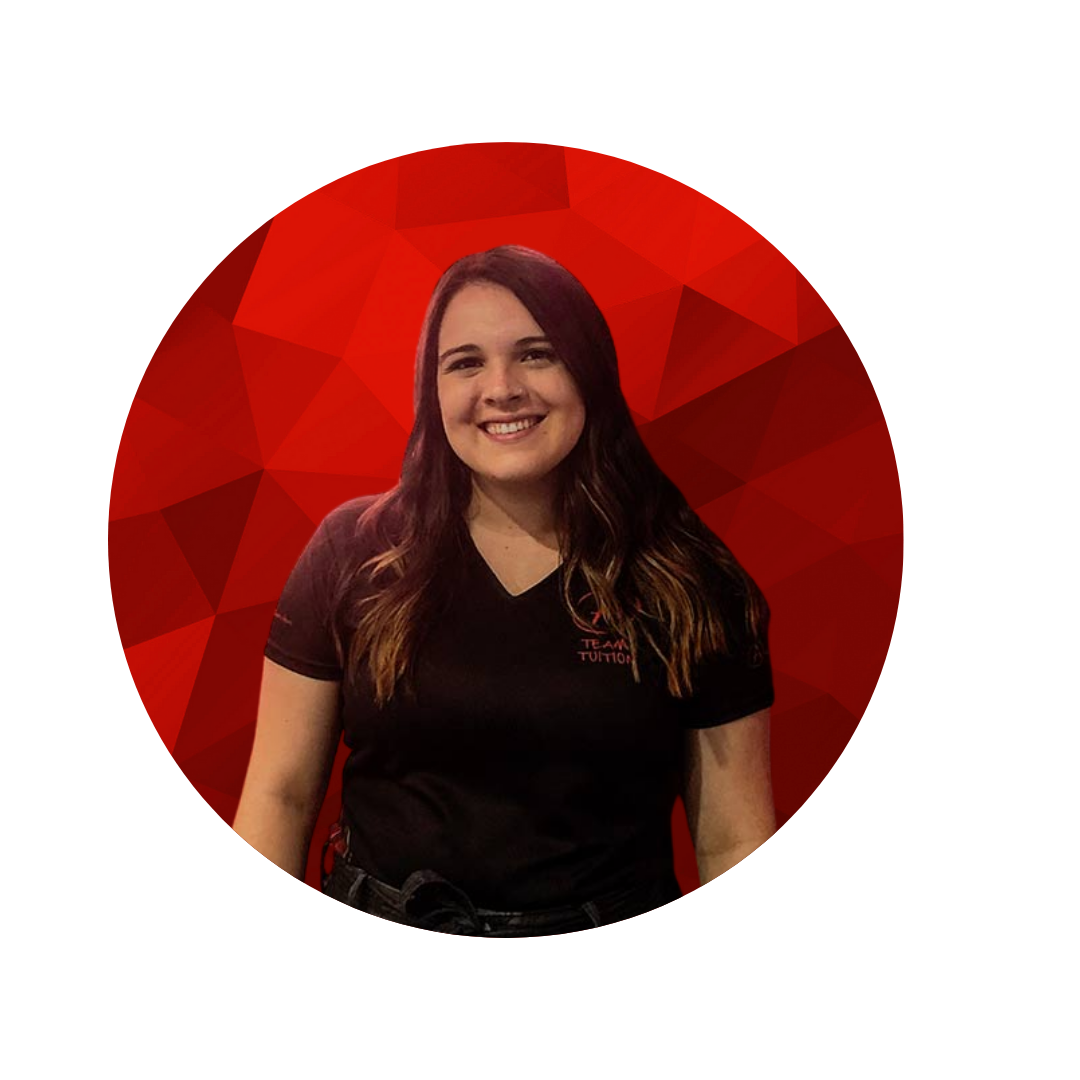 When I first started with A Team Tuition, I was still studying. Being a tutor was the perfect job while I was in uni and allowed for the flexibility I needed while still having a rewarding job. Once I graduated, A Team Tuition posted an opportunity to join the management team, and I jumped at the opportunity to work with such an inspiring group of people in an incredible work culture. It is so fulfilling to know A Team Tuition truly cares about their students and families and really just wants to see students do their best.
Kiah Heron
A Team Tuition is the best place out there for tutoring, but also to work in. It has a great family based feel to it, and everyone is super outgoing, easy to get along with and great to work with. The students benefit the most, with personalised one-on-one help in their academic pursuits. It isn't your basic tutoring; it's fun, different, and specialised towards each individual with aspects they enjoy in life. Maths can be turned into sports games and sports related topics, which engage the students and make learning fun. I wish I had A-Team when I was going through school. My grades would be different, that's for sure! It has made a massive improvement to my study techniques from working and helping out students. I cannot talk highly enough of this company.
Troy Balvert
Our tutoring jobs develop your client management, consultancy and teaching skills which will put you ahead of the game into your future career.
Tell us about yourself and we will get in touch as soon as possible!