Success Story Spotlight: Skylah Rambold and Libbie Rowley-James
Every year with A Team Tuition, we see the seemingly 'impossible' become possible. We see students who defy all odds – their previous grades, people's opinions, and limits placed on them – to achieve to the highest possible level.
Skylah Rambold is one of those students.
Despite the beliefs of others around her and extreme adversity, Skylah has risen above all and achieved the impossible: moving from a failing student to one of the top 5% students in her entire school cohort.
Skylah started the year on an E grade for Maths, and was placed in the lowest level class for Year 9. But despite the restrictions placed on her, Skylah refused to be boxed in and worked incredibly hard to achieve better.
Through her own hard work and resilience in attending weekly mathematic study sessions with her teacher, she moved from an E to a C- within the term. It was at this point that A Team Tuition began to advertise the chance of a lifetime: a tutoring scholarship, valued at $5000, focused solely on providing Skylah with the exact academic strategies and support that she was needing.
"Hayden came to one of my year level assemblies, and he explained what it was all about and how it could help me. It was the perfect opportunity to get everything together," Skylah recalled.
"I'm really motivated and I just want to achieve. I was just missing having someone else around who could see the potential in me."
Skylah's motivation was obvious in both her application and her interview, which quickly led to her receiving the scholarship alongside fellow student Waide Carson.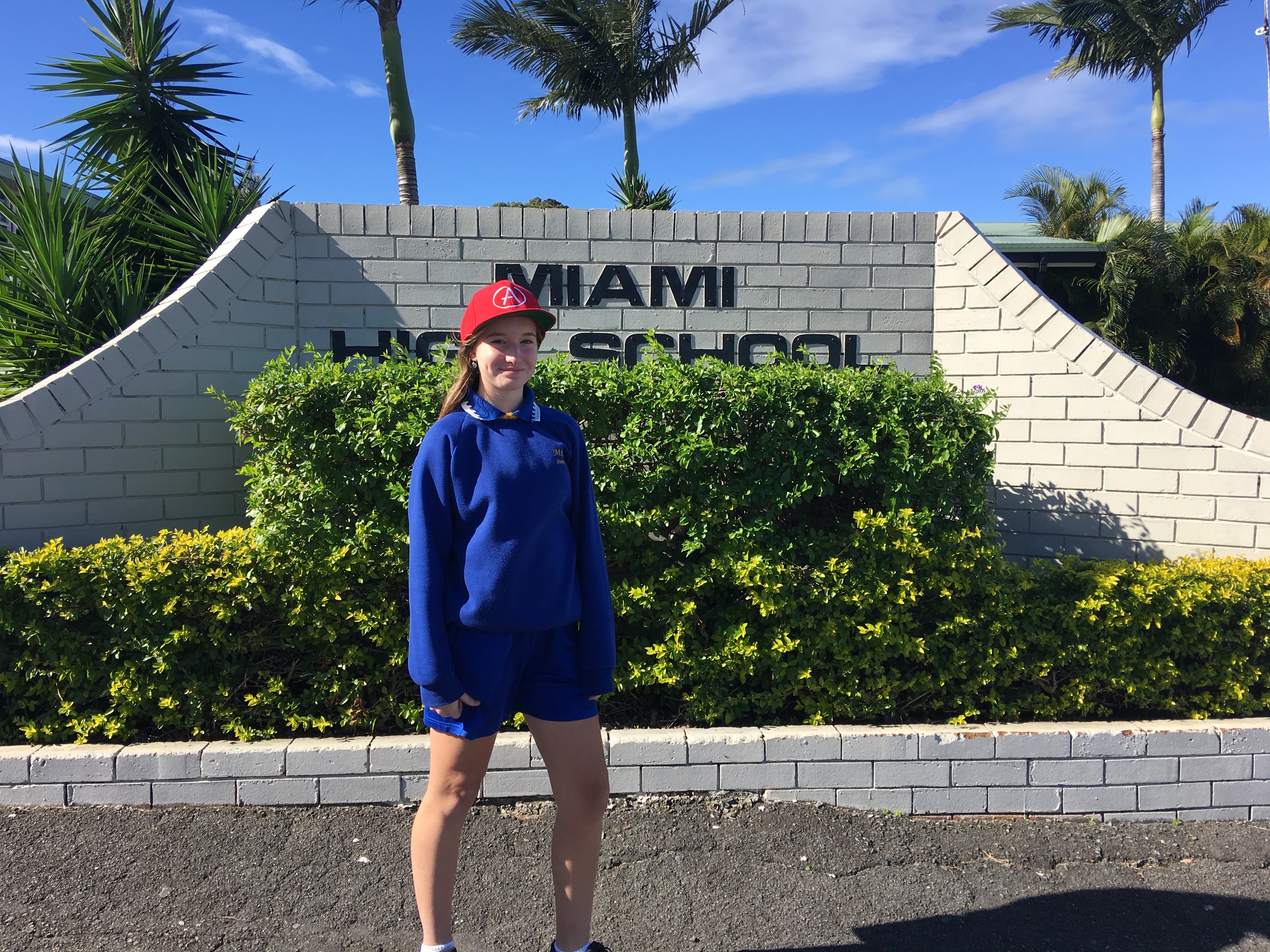 She was soon placed with one of A Team Tuition's star tutors, Libbie Rowley-James, with whom she very quickly formed a very close bond.
"Having Libbie as a tutor was so great. She was so good at listening, and understanding how I was doing."
Libbie herself was gobsmacked at how incredible Skylah's attitude towards school was, and how desperate she was to learn.
"Skylah was one of the most grateful students I've ever met, which made her one of the best students to work with because she hung on to every word I said. It was so courageous of her to give me that trust straight away."
"I went through such similar things as Skylah in Grade 9, in that I was in school knowing that I could do better, but that it was going to require some hard work and effort to get there. And I'm so proud that she was willing to do that, from the very start."
It wasn't long before Skylah began to see a difference in her schooling, particularly when it came to the way she felt before exams and assignments.
"I had a lot of trouble with confidence, and I felt really insecure. Before tutoring, when I was in class, I used to cover my work because I was embarrassed about it."
"I was too embarrassed to speak up and ask questions in class, because I didn't want people to think that I was dumb."
"But after a while, I started to realise that I was understanding everything so much better. We had a tutoring session before I went in for an exam – and while doing all the revision, I realised that from the start of the unit, all the way to the end, there was just a major difference."
"I felt like I knew everything. I'd never felt so confident before, and I was so ready to get into class and get everything down."
Libbie notes that this was definitely because of Skylah's own attitude and motivation.
"Skylah was beaming with potential, and that was the catalyst. While she may not have had the exact strategies, and may have been going through some tough things that held her back, she absolutely had the right attitude. She was motivated, and eager to learn, eager to achieve."
"That eagerness and motivated attitude was what allowed her to grab onto the strategies I taught her, which in turn allowed her to jump so high up in her grades."
After only six weeks of tutoring, Skylah had skyrocketed from achieving C- grades in Mathematics, to now achieving straight A's in almost all of her subjects – even subjects she wasn't receiving tutoring in!
She was finally inching closer and closer to being able to pursue her dream career: being a paramedic.
"I've always wanted to be a paramedic – just from past experiences, I'm really motivated and committed to helping people."
"That's why it was so good to have Libbie as an example of how to help someone best – I feel like a lot of the lessons I learnt from her I didn't even realise until I began to do them myself."
Now that the year is over, Skylah is on top of the world with her results – as are her family members, who are incredibly passionate about continuing to see her succeed.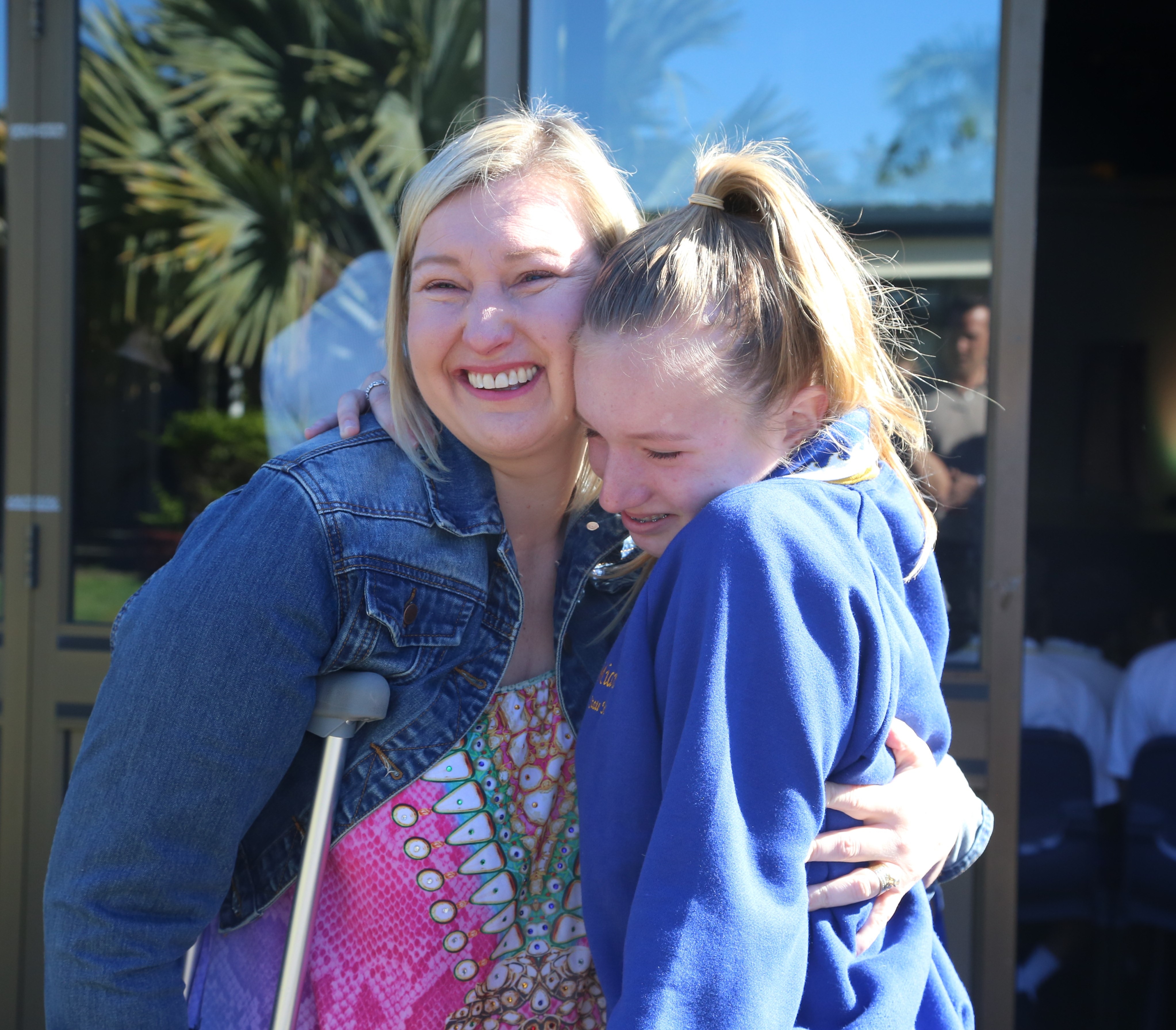 "I've watched this scholarship change Skylah, and I've also seen it change the lives of her parents," mentions Libbie.
"They're able to look at their daughter and see how she can achieve, and I believe that's really been such a positive impact on their lives."
"It's so nice to see Skylah and her family be in a better place, as better versions of themselves."
Skylah will therefore be staying on with A Team Tuition, and continue to receive private in-home tutoring for her later years.
"I've just loved tutoring so much – I don't know what I would do without it now," said Skylah. "It's just so life-changing."
"I just want to keep doing the best that I can, and keep achieving well, so I can reach my goals and make everyone who gave me this opportunity proud."
Make sure you read our interview with our other scholarship winner, Waide Carson, about his Project Limitless journey! Feel free to also check out where it all began, and any of the blogs following it – especially our final results!
Read more success stories here
Year 12 Boy Goes From C's to Straight A's In Only 6 Months
Year 11 Boy Jumps From D's to A's In Just 6 Months
Year 9 Boy Receives First Ever A+
How Ruby Reaps Rewards With Ellie's Expert Guidance
Year 10 Student Achieves Straight A's and a Golden Palm
Year 3 Student Masters Mindset and Becomes Student Leader
Failing Year 10 Brisbane student goes from a D to a B+ in one term!
Two Brisbane Girls Achieve The Impossible In One Term
Year 6 Student Goes From C's To A's In Just Five Weeks
Year 11 Student Solidifies Scholarship After Going From C's To A's In 6 Months
Year 6 Student Goes From C's To A's In 5 Months