What ATAR do you need to be a lawyer?
Queensland couldn't have chosen a worse year to move from OP to ATAR systems for university placements.  So, as your child struggles with the challenges of studying in 2020, we've prepared this guide especially for Queensland parents of year 12 students who wish to study law in 2021.  The move to ATAR may be ill-timed, but there are definite benefits for your child applying under the ATAR system over the OP system.  So, what ATAR do you need to be a lawyer?  Here's a guide to Queensland universities offering a Bachelor of Laws.
Find out how university entry has changed with ATAR
What is the ATAR for Law?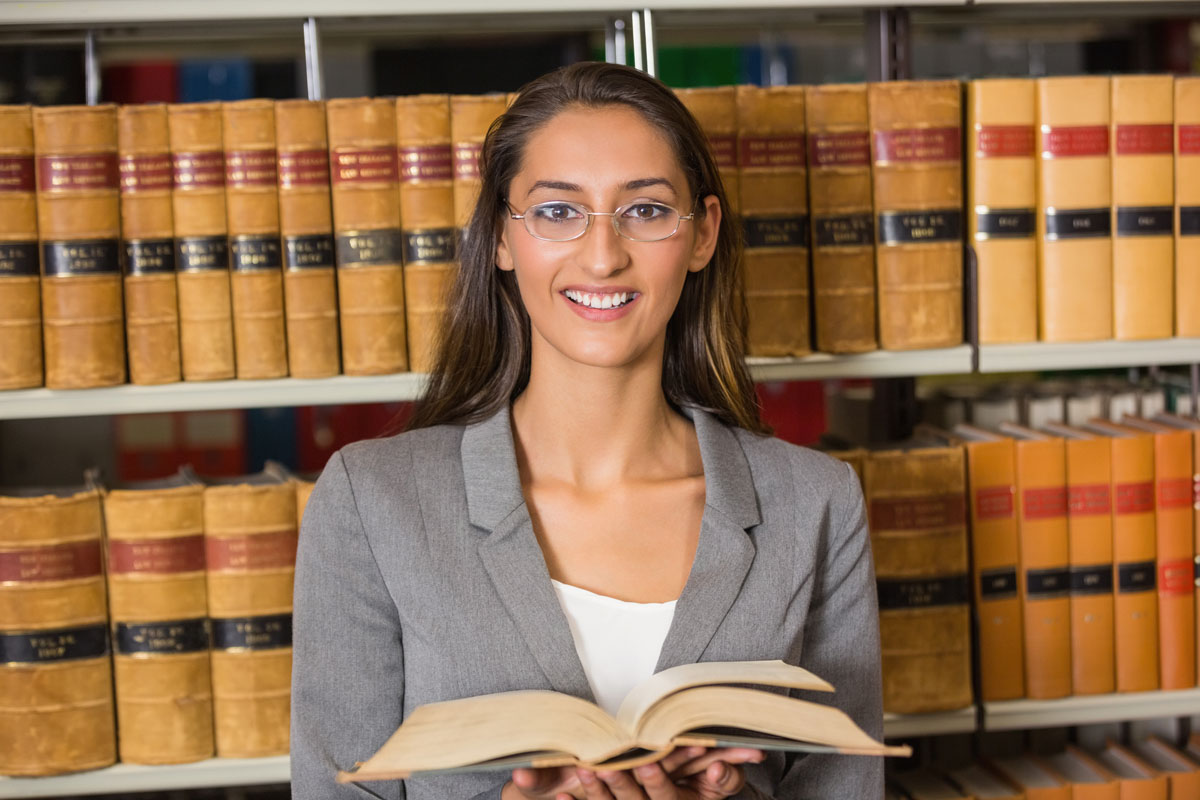 The short answer is a minimum of 73.  In Queensland, the lowest ATAR score your child can achieve and still study a Bachelor of Laws is 73 – at James Cook University in Townsville or Cairns. This equates to an OP score of around 12.  Not all teens dreaming of becoming a lawyer dream of doing that in Far North Queensland…  If your child hopes to study Law in Brisbane, they'll be looking at 78 (or an OP of around 10) at Australian Catholic University.
What is the ATAR for law at the prestigious University of Queensland?  The bad news is, if your child aspires to a law degree from UQ, they're going to need an ATAR score akin to entry into a medical degree!
Worried your child won't get the ATAR they need to study law?  Don't wait until it's too late.
Bachelor of Laws in Queensland
Most Queensland universities offer a variation on the Bachelor of Laws. As 2020 is Queensland's first crop of ATAR graduates, there are currently approximate scores for entry into most degrees. While these are a good goal for your child to aim for, there may be variance not only due to the new ATAR system but due to the allowances being made for kids studying at home during the pandemic. Like all solid study goals, your child's university aspirations should be attainable – and where possible, they should aim a little higher just to be sure.
UQ offers an Honours level law program in keeping with its reputation for prestige in this area. The OP score for this course was 2 and it's predicted to carry an ATAR requirement of 98. This is by far the most difficult law degree to access in Queensland.
QUT formerly had an OP 7 for admittance into a Bachelor of Laws. This translates to an approximate ATAR score of 87.
Griffith's 3-year Bachelor of Laws (course code 1620) at the Gold Coast and Nathan campuses, will likely carry an ATAR requirement of 93 which is an approximate OP of 4. The 4-year version (course code 1619) has an approximate ATAR entry score of 84.
Australian Catholic University offers a four-year Bachelor of Laws and predicts an approximate ATAR score of 78. This equates to an approximate OP of 10.
USQ's 3-year law degree is available online, in Toowoomba and in Springfield. The expected ATAR entry score will be 77 which equates to an OP of 11.
Bond University on the Gold Coast has an approximate minimum entry ATAR score of 84, which equates to an OP of 8.
Central Queensland University offers a 3-year Bachelor of Laws online. The estimated entry requirement is an ATAR between 74 and 81 (OP 9-12).
USC offers a 4-year Bachelor of Laws at the Sunshine Coast campus with a minimum estimated entry ATAR of 77 which equates to an OP of 11.
JCU offers a 4-year Bachelor of Laws at the Townsville and Cairns campuses. The approximate ATAR entry score is 73 which equates to an OP of 12.
Southern Cross University offers a law degree online, at Lismore and at the Gold Coast campus. Students can also attend summer school to knock over this four-year course faster. Previous ATAR entries were gained at 84 (OP of 8) however, projections for the 2021 intake have not yet been released.
Open University offers a Bachelor of Laws via the University of New England and delivers the course online. The entry requirements for Open University are different to those of a regular university. To learn more about studying with Open University, contact their Advice team.
Calculating your ATAR Score for a Law Degree
ATAR scores are complex beasts. In fact, the guide to doing it is a 31 page PDF. Each subject score is calculated based on four key marks:
Examination marks
Assessment marks
Senior study marks
Performance Band
However, these are then subject to school scaling and subject scaling (read our first timer's guide to ATAR). Aiming higher than expected is the safest way to ensure your child gets the offer that they dream about.
All ATAR scores are calculated on a minimum number of subjects and each carries a different "weight". For a Law degree, the key subject is English. (Learn how to get an A in English) Your child's English performance will be important so make sure they keep their rankings up.
Plan to get into Law
A Team Tuition specialises in building actionable study plans for our students. Our plans go beyond simple schedules, and into the mindset of getting better marks. Time after time, we've achieved incredible results with our students and we're here to help your child achieve their dreams too. Here are some actionable steps to rapidly improving their grades.
Help them work faster and smarter, not longer and harder – by addressing any gaps in their study skill set.
Create a plan for getting an A in their ATAR subjects based on these actionable guides:
Discuss the time needed for assessments and create a PRACTICAL schedule
Listen carefully to their objections, are they legitimate? What can you do to boost their confidence and improve their mindset?
Support them. Having a solid support network makes all the difference
Apply these strategies to one assessment and note what a difference a small change in approach can make.
Your child can then take specialised ATAR tutoring that drives them to take the leaps they need to get the ATAR they need.
Get My Child the Help Needed Now
How to get into Law without an ATAR
Check each university's site for specifics but some also offer clear pathways to a law degree if your child doesn't get the ATAR score needed to get straight into a Bachelor of Laws.  Some universities also offer mid-year intakes where the requisite ATAR score differs to the start of year score.  If your student misses out on a placement by a fraction of a rank, talk to your school guidance counsellor about options.
If your child doesn't qualify for an ATAR score as they did not complete a minimum of ten units of ATAR courses, they may still be able to attend university.  The most common way to get onto the academic track if you don't attain an ATAR at graduation is to take a short, intensive bridging course or do a VET (Vocational Training) course. Each university has a different policy on non-standard entry.  Your child may be able to sit admissions tests or use life experience to gain a placement as a mature-aged student.
What ATAR score do you need for a Bachelor of Legal Studies (Arts) or Justice Studies?
If your child misses out on the ATAR score needed to enter a Bachelor of Laws, they can take classes in related fields.  Legal Studies or Justice Studies may offer core first year units that are also requirements of first year Law students.  If you are worried about gaining entry to a Bachelor of Laws, you can always add a lower scored course to your child's preferences – to be sure to catch an offer.  Do your research, learn which subject codes are common to both degrees.  That way the "fall back" course serves as first year of Laws too.  When your child transitions out of their "stop gap" course and into their Law Degree, they can transition straight into second year.
How to achieve the ATAR for Law in Queensland
If you're worried, call in a pro – our high school tutoring program has proven time and time again to get REAL results.  Our team of professional tutors don't just help with subject matter, they help adjust your child's mindset and attitude.  An inspired child reaches their goals far easier than a resistant one.  A Team Tuition isn't just simple tutoring. Our techniques were developed by educators and child psychologists to achieve better results.  And we do.
What ATAR do you need to be a lawyer? Tell your child this!
What ATAR do you need to get into law?  The best possible ATAR you can achieve.  Aim high.  Pursue your goals with passion.  The real competition isn't about your cohort, or other students aiming for a place in a law degree.  The real competition is with yourself.  Outdo yourself at every turn.  Work smarter.  Work harder.  What ATAR you need to be a lawyer is not as important as the ATAR you need to be your best.