5 Positives about ATAR the Government Hasn't Told You!
It has happened…
A new era has begun! Queensland has finally decided to ditch the controversial Overall Position (OP) system and follow the lead of the rest of Australia.
At the beginning of 2019, Queensland introduced a new Queensland Certificate of Education (QCE) system… the Australian Tertiary Admission Rank (ATAR).
ATAR is a new ranking system that gives students' a fine-grained score that is used as the standard pathway to gain entrance into tertiary study after graduation. To learn more about ATAR read our ATAR 101 blog!
This new system is a very POSITIVE change and a step in the right direction for education in Queensland! It has a range of benefits for students in Queensland that they were previously denied by the old OP system.
In comparison to OP, ATAR is a much fairer, equitable, and practical system that supports collaboration over competition! This change also aligns Queensland's education system with the rest of Australia, making results more comparable nationwide. Finally, ATAR also better prepares students for life after graduation, whether their interests take them straight into the workforce or into further study. With benefits like this, it's a wonder why this move didn't happen sooner!
Despite this, as with any significant change… ATAR can be quite overwhelming at times.
So, this article has been put together for all the lost parents and students out there! A Team Tuition has decided to shed light and elaborate on 5 of the key positive aspects of ATAR to better help you understand the changes.
Finding the new system hard to understand? Here is how your child can get a 99 ATAR
Contents:
1. Your child will be the pioneer of ATAR!
2. It is a much fairer system than OP!
3. ATAR supports collaboration, not competition!
4. ATAR aligns Queensland with the rest of Australia!
5. ATAR better prepares students for life after graduation!
6. Where to get more information about ATAR?
1. Your child will be the pioneer of ATAR!

It seems that the 2019 year 9, 10 and (specifically) 11 students have won the jackpot!
No longer will students fall victim to the gruelling competitive nature of QCS under the old OP system.
With the introduction of several changes for education in Queensland, students in year 11 in 2019 will be the first to graduate under the newly introduced Queensland Certificate of Education system – ATAR!
The students of grade 11, 2019, will set the bar for the future contenders. They will be the pioneers of the new system!
Their results will determine the scaling for subjects, providing the baseline information used in the calculation of each student's ATAR, ultimately creating a level playing field for all beyond QCS.
As such, trend information for inter-subject scaling will be first available from December 2020.
With the first semester of the new ATAR system over, it is clear that the academic future for students in Queensland has never looked brighter!
2. ATAR is a much fairer system than OP!

Once it has got through its teething stage, ATAR will be a much fairer, equitable, comprehensive, and practical system. Academics believe that this is a step in the right direction for Education Queensland! The old OP system was controversial, as it was a broad ranking that was significantly influenced by the performance of the overall school cohort in the QCS test. Unfortunately, this meant that schools with greater resources (like private schools) statistically performed better than others. As such, a student that attended a high performing private school was more likely to get a better OP than if they were to attend a rural state school.
In addition to this, OP's were incredibly broad, as it was only on a scale from 1 to 25. This meant that students who received different grades may have still fallen into the same category and both received the same OP.
However, on the bright side… the ATAR model is a 'fine-grained' precise score on a 2000-point scale from 99.95 (highest) down to 0 (lowest), with increments of 0.05. This provides a more accurate representation of students' achievements!
Further, ATARs are dependent ONLY on the student's individual success in school and external standardised testing.
The new ATAR system includes a total of 16 semesters of ATAR subjects and 4 semesters of a general subject. These subjects will each have 3 internal and 1 external exam. The weight of these results are as follows:
E.g. Assessments per subject:
Maths and science subjects:
3 x Internal Assessments = 50%
1 x External Assessment = 50%
All other subjects (English, Humanities, etc.):
3 x Internal Assessments = 75%
1 x External Assessment = 25%
Students will receive practice assessments for both internal and external exams the year before.
ATAR's new approach with a combination of both internal and external assessment, not only eliminates the previous focus on competition but promotes collaboration!
3. ATAR supports collaboration, not competition!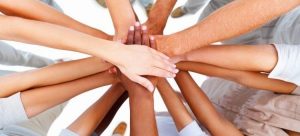 The structure of the old OP system cultivated unhealthy competition between students and schools, by emphasising a comparison of their academic performance.
Luckily, times have now changed… the ATAR system eradicates any systematic competition, and in-turn promotes healthy collaboration!
Collaboration 'in which people work together to achieve something' is a fundamental skill that can be later transferred to all walks of life.
A curriculum that encourages collaboration between students develops interpersonal, social, and communication skills. It also fosters healthy discussion and teamwork between students, which maximises their learning capacity, learning experience, and ability to better understand the content at hand.
Early development of these key skills will set students up for future success in all different areas of life, from group work in tertiary education, teamwork in recreational or professional sport, to tasks in lifelong careers!
4. ATAR aligns Queensland with the rest of Australia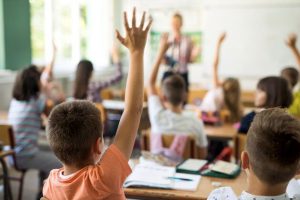 It has been a long-time coming, but Queensland has finally decided to join the rest of the Country!
Dean of Education, Professor Bahr has revealed the main reasons for Queensland's recent decision to move from the old OP system to ATAR. Highlighting that it allows student's outcomes to be more easily comparable and understood by the rest of Australia.
This is actually a very significant benefit of the new system, as data shows that more people are moving interstate in Australia. Specifically, migration to Victoria has never been higher!
With ATAR, school-leavers that move into or out of Queensland, are now able to make the transition smoothly. Their ATAR will be more compatible, easily understood, and accepted by Universities nationwide.
This change is also more inclusive of the wide variety of pathways to secondary education. People come from all different walks of life, with different educational preferences, religious beliefs, and customs. Some University applicants come from different countries, enter University as mature-aged students, are home-schooled, or may have first decided to attend TAFE. With all these different pathways, the school leavers would not actually have a valid OP.
However, the new ATAR system takes all these factors into consideration to calculate an equivalent rank for applicants. This provides them a fair, equitable, and transparent means to access University with and gain governmental financial support.
Therefore, ATAR allows Queensland to align with the rest of Australia, providing a more level playing ground for University entrants nationwide!
Worried about getting in to university with the new system? Here is what you need to know
5. ATAR will better prepare students for life after graduation!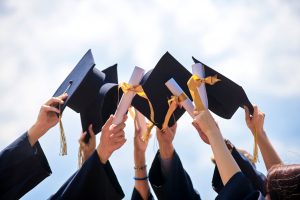 While ATAR has a range of important benefits, it is arguable that the most fundamental aspect is that ATAR is designed to better prepare students for life after graduation!
Whether school graduates decide to pursue further education, apprenticeships/traineeships, or enter the workforce, they will have all the tools needed for success!
In addition to developing fundamental academic skills, ATAR encourages the development of key attributes such as:
Independence
Self-reliance
Self-belief
Work-ethic
Collaboration
How? Well, now teachers can no longer baby students to good grades.
In the old OP system, teachers always knew what was on the upcoming exams and could prepare their students for it.
Remember the days when the teacher's pet always got good grades? Or when you would smile when teachers quietly gave major exam hints?
Well, this all stops now! The new system strips this hand-holding process. Normal School assessments are now combined with external exams. This means that the teachers don't know exactly what is on the exams!
While this might concern some students at first, it teaches students independence and fosters self-belief.
Students will also have more motivation to work harder and engage with the learning content to best prepare themselves for the external assessment. In turn, this develops students work ethic and appreciation for hard work!
Overall, the new ATAR system is designed to foster, encourage, and develop key skills and attributes that will prepare students for all different paths of life!
6. Where to get more information about ATAR?

While we have already established that there are profound positive aspects of the new ATAR system, knowledge is still power!
So, if you are not sure about the details of the new ATAR system, then you are in luck. At A Team Tuition, our team has made a video that not only explains ATAR… but simplifies it! You can also find information on the QTAC website.