Why I Became an Academic Personal Trainer & The Benefits of Being a Tutor
As an enthusiastic learner, I will always jump at every opportunity to enhance my learning experience.  With that being said, when provided with the amazing opportunity by A Team Tuition, I was more than honoured to become an Academic Personal Trainer to fulfill my passion of equipping students with the abilities to strive above and beyond, whilst expanding my own academic knowledge!  I love that I am an Academic Personal Trainer, not just a tutor.  It sounds silly but it's all about the approach to tutoring my students, and it has meant a world of difference.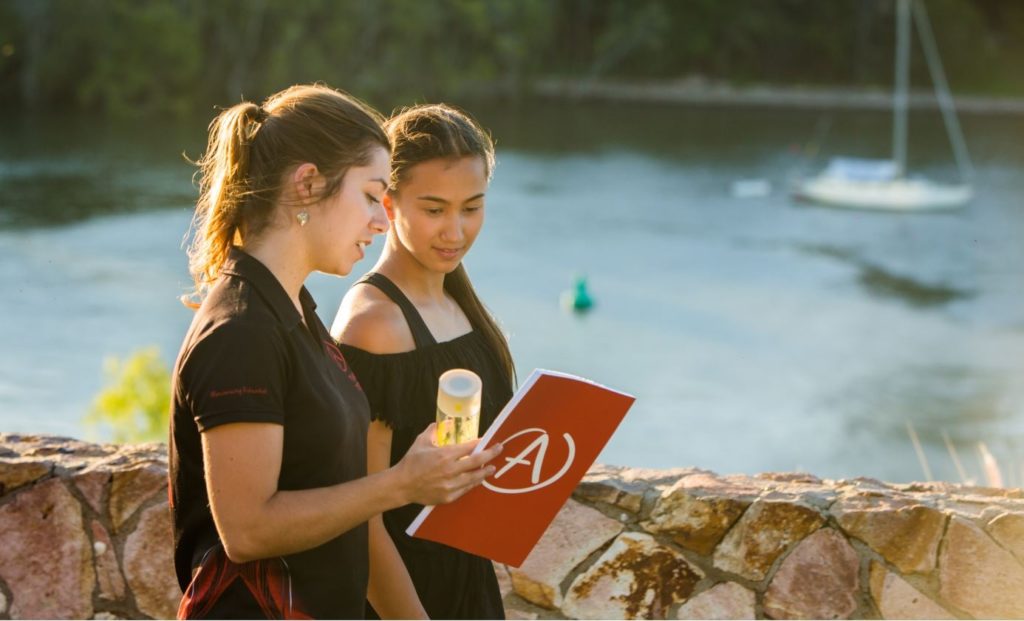 Academic Personal Training wasn't just for my students!
There are many reasons as to why I became a tutor, and I'll start with one of the most outstanding ones – the dual advantage effect!
No one is an expert in everything. When one of my students comes across a problem or question I am not able to fully solve, it provides me with an opportunity to expand my own knowledge by exploring something new every day.
This means I will be continually increasing my knowledge base, which is just the perfect way to keep myself intellectually active.
Plus, the subsequent feeling of satisfaction that follows after my student and I figure out the solution together is absolutely invaluable – just as hitting two birds with one stone (both my student and I gaining additional knowledge)!  Not all tutoring jobs give you this feeling.  As an Academic Personal Trainer, I'm learning more about what makes a student "tick" and I can apply that to my own learning too.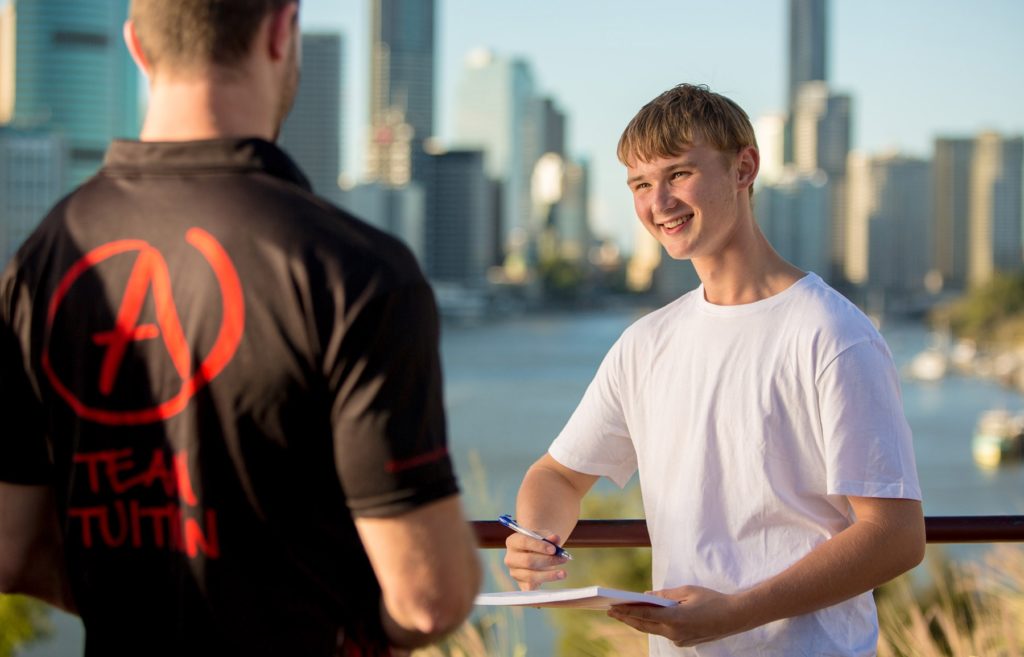 If you plan to be a teacher, there are TONS of extra benefits
Moreover, by tutoring students ranging from primary school to University level in numerous subjects, I am able to gain a better understanding of the curriculum's from different schools so to familiarise myself with the various teaching styles and marking schemes, which works out to be extremely helpful when advising my students exactly what their teachers are looking for.
Another one of the many perks of being a tutor includes cultivating valuable relationships. The most enjoyable tutoring experiences I have are those where I effectively connect with my students, allowing us to become friends from a tutor-student relationship.
This is extremely beneficial to a tutor, as sometimes students are more likely to appreciate advice and mentorship from a friend rather than instructions from one who they perceive as seemingly superior to them.
Besides, it is always great to help out another friend!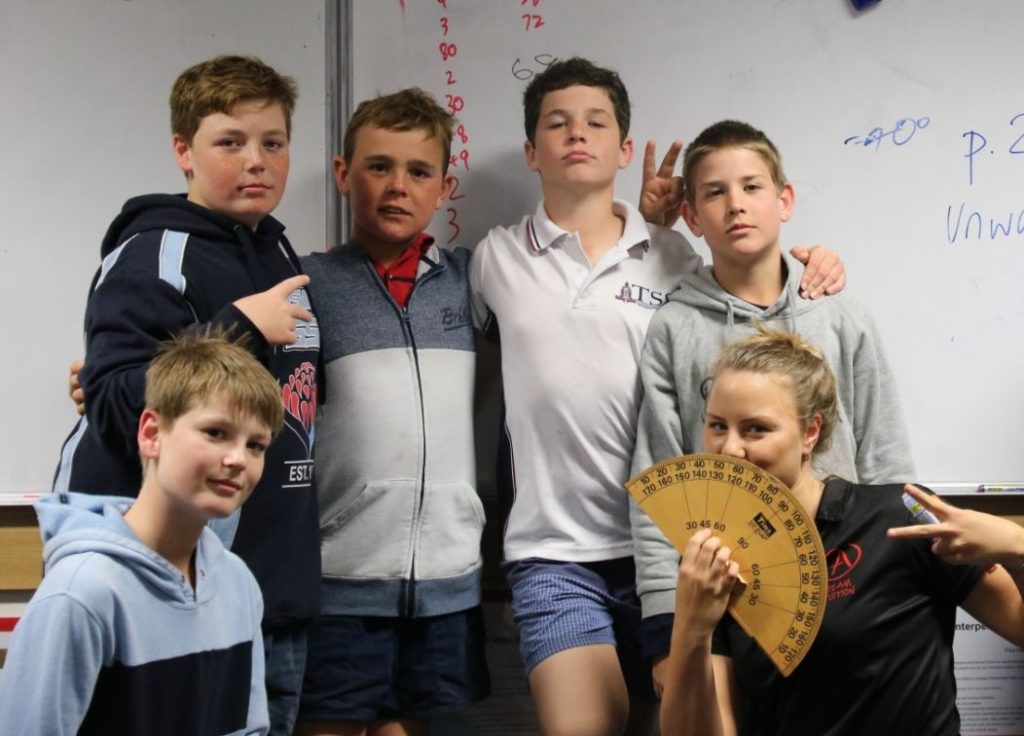 This is the ultimate part-time job for uni students!
Amongst the best things about one-on-one tutoring is the flexibility that follows. Amidst juggling University assignments and all other commitments, it may be overwhelming at times.  Part-time jobs for uni students are usually about weekly rosters and asking people if they want fries with that.  Not ideal.
However, fear not as being a tutor makes scheduling for work an absolute breeze. We are often able to schedule tutoring classes at the convenience of both tutors and the students while maintaining consistency – which is much more flexible than the conventional fixed rosters.
Furthermore, all the tutors in A Team Tuition are always more than willing to help one another when one of us encounters a tricky problem-solving question – simply post the question on our crew page and get ready for answers!
This way, we create a friendly and supportive environment that encourages all tutors to lend a helping hand to those in need.
A Team Tuition has a vast amount of resources available to its students and tutors, which has been very helpful as it gives tutors access to all kinds of materials such as the textbook database and mock exams to help in bettering our respective students.
For those of us who are interested in teaching or working in a classroom, tutoring is the perfect chance to develop as much experience as possible in order to determine whether it would be the right path.
If you are already on the way to becoming a teacher, then tutoring provides you that extra edge of experience for the future.
It is also a wonderful opportunity to work with both individual students as well as a group of students through School Partnerships.
I think it is safe to conclude that the opportunities are endless for an Academic Personal Trainer, especially here at A Team Tuition as we continue to grow and expand!
In my opinion, tutoring is very different to a conventional classroom setting. Each session is uniquely designed to be solely focused on bettering the one student.
Such a learning experience allows students to raise as many questions as they want to quench their curiosity, and there is nothing more satisfying than witnessing the look of understanding pass across a student's face with a ginormous smile.
That being said, students can begin to build their confidence and apply their knowledge outside of the tutoring lessons.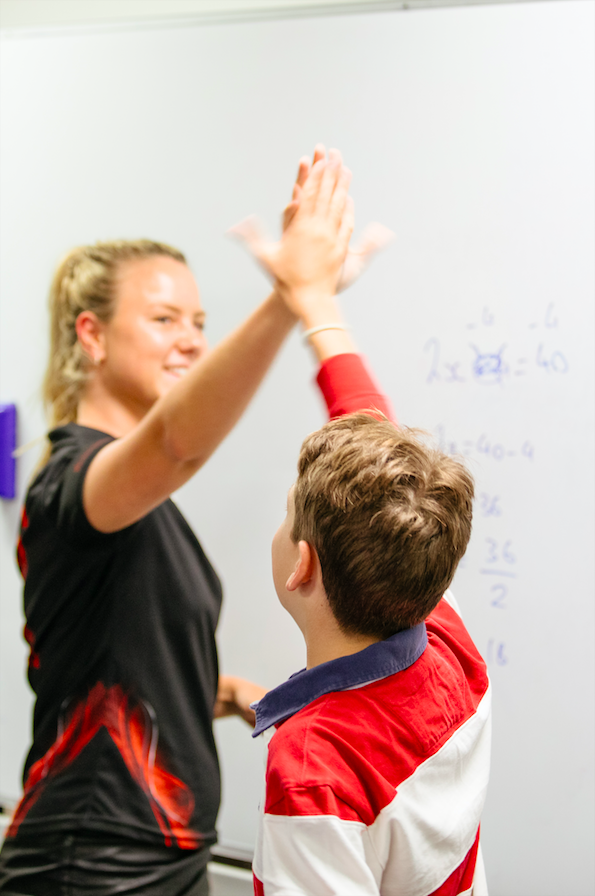 As a result, being a tutor means being able to feel as if I am making a real difference in each student's life, ultimately rewarding a warm sense of gratification and pride.
To say the least, being able to draw on both my subject expertise and creativity to excite enthusiasm, understanding and intelligence in my students presents the role of tutoring as a uniquely inspiring and immensely rewarding career – and that is why I became an Academic Personal Trainer.