Why We Are The Highest Performing Tutoring Company In Australia
A Team Tuition is proud to develop the most effective tutors in Australia.  Our track record for student performance is unmatched by any Australian tutoring company.  This is because we don't just recruit tutors, we recruit talent and have a comprehensive tutor training program.
Becoming a Tutor
It is not easy to become an Academic Personal Trainer. To ensure that our students have access to the highest quality educators, our staff members are required to undergo a vigorous recruitment process, followed by blue card registration, in-depth training and finally consistent, continual training and development once they are on board.
We constantly monitor our tutors' performance.  Our recruitment and training standards have proven highly effective.  Our retention rate is enviable, and our tutors are passionate about developing their own skills, and their students' skills too.
We pride ourselves on our staff's ability to develop relationships and connect with students. It is a core belief of our company that student/tutor relationships are the foundation for success.
Therefore, we utilise a three step recruitment process to analyse an applicant's character, tutoring ability, and personality, so as to assess not only their ability to teach, but also to motivate, analyse, inspire, and mentor. These are the qualities that allow our staff to help transform students' lives.
By joining A Team Tuition, you will have access to educators who have been handpicked specifically through their unsurpassed ability to connect with students and see them succeed. As a general statistic, only 10% of prospective applications are accepted and hired onto our team, making it a highly specialised and optimised team.
Once hired, A Team Tuition staff are trained to become unsurpassed leaders in education. We have undertaken in-depth research into the education models that are dominating the world platform in terms of results and processes. This research has been adapted to our own training methods. Through the use of holistic psychological focuses, specific evidence and non-evidence based learning techniques and customised support systems, our training is designed to create the best educators on the planet!
Our holistic method of creating brilliant educators allows us to create brilliant students. We define this as the Academic Personal Training method, and it is responsible for the company's rapid growth and high student transformation rate.
Tutor Development Program
Most tutoring companies, upon training their tutors, simply release them into the workplace with little to no further contact or training. At A Team Tuition, we believe it is of the utmost importance to continually invest our time, effort, and resources into our team of Academic Personal Trainers. This ensures that we are able to personally tailor our program to our student's situation and provide them with the most elite team of tutors in Australia.
Our company values the importance of analysis and improvement – not just for our students, but also for our staff. We achieve this consistent improvement through our Success Managers, who are experienced, high-performing educators themselves who have demonstrated exceeding leadership capabilities. Our Success Managers consistently contact our tutors once a week to discuss, evaluate, and suggest improvements to sessions with our students. Our tutor support system is consistently available to tutors to help director, motivate, and support staff, which in turn allows them to provide our students with the best possible service. A Team Tuition students therefore gain the collective input of not only their assigned tutor, but of every member of staff within the company!
A Team Tuition prides itself on having a confident culture; we maintain this through our consistent communication, relationship, and interaction with staff. We strive to keep all employees at the leading edge of the education industry.
... See What Our Staff Have To Say ...
A Team Tuition is the best place out there for tutoring, but also to work in. It has a great family based feel to it, and everyone is super outgoing, easy to get along with and great to work with. The students benefit the most, with personalised one-on-one help in their academic pursuits. It isn't your basic tutoring; it's fun, different, and specialised towards each individual with aspects they enjoy in life. Maths can be turned into sports games and sports related topics, which engage the students and make learning fun. I wish I had A-Team when I was going through school. My grades would be different, that's for sure! It has made a massive improvement to my study techniques from working and helping out students. I cannot talk highly enough of this company.
Troy Balvert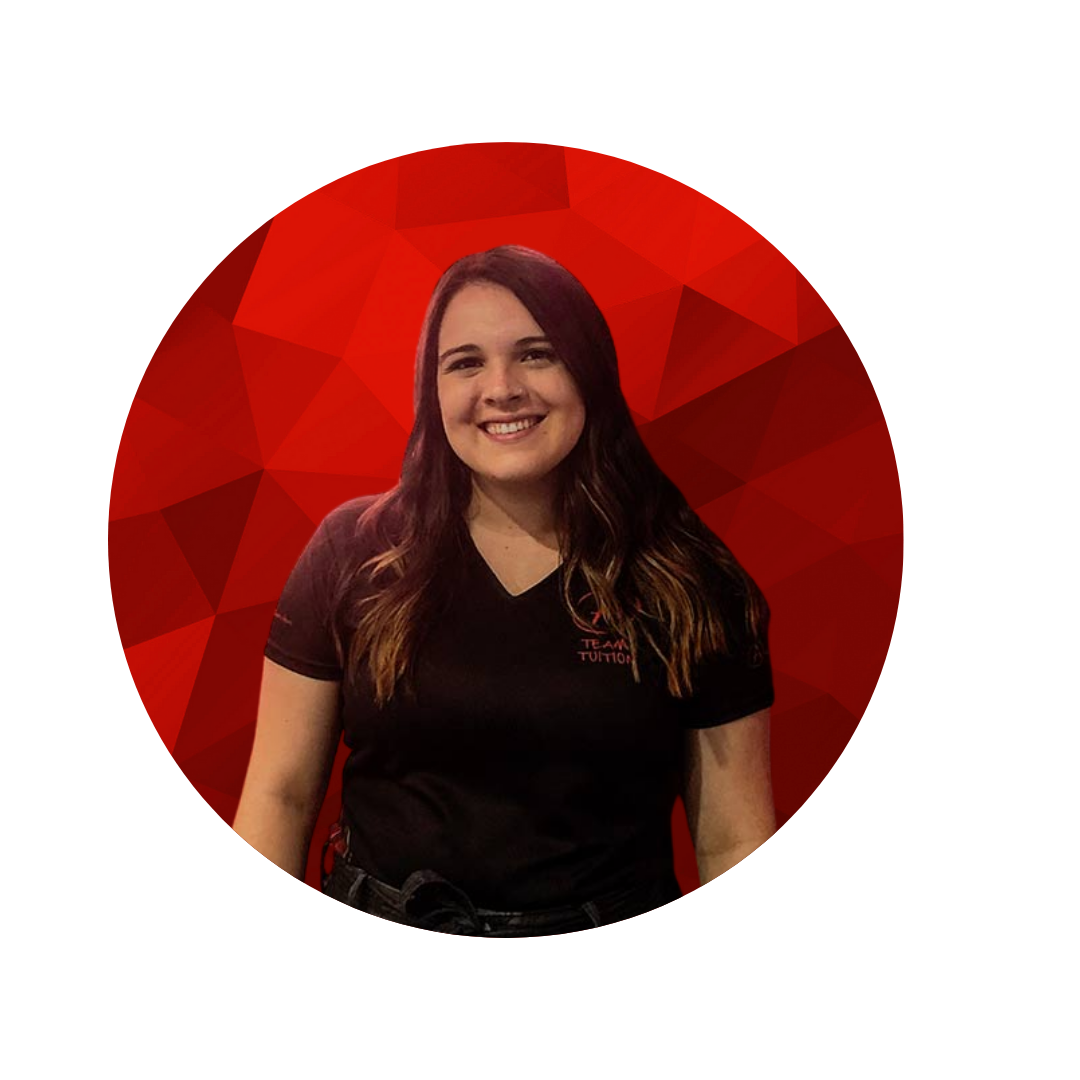 When I first started with A Team Tuition, I was still studying. Being a tutor was the perfect job while I was in uni and allowed for the flexibility I needed while still having a rewarding job. Once I graduated, A Team Tuition posted an opportunity to join the management team, and I jumped at the opportunity to work with such an inspiring group of people in an incredible work culture. It is so fulfilling to know A Team Tuition truly cares about their students and families and really just wants to see students do their best. 
Kiah Heron
I've been a part of A Team Tuition for over two years and have loved every moment of it! There is no better feeling than being part of a movement that genuinely affects and changes people's lives for the better. From the transformation that I see in students, to the wonderful staff that support and encourage me every step of the way, and through to the management staff, who create an incredible culture and working environment – every aspect of A Team Tuition is impeccable and astounding. It is such an honour to be a part of it!
Shirja Strachan
A Team Tuition goes above and beyond! This is the best description of their philosophy. The passion that is shown from all staff – from Hayden, the founder, down to every single Academic Personal Trainer on board – is phenomenal. The transformations that are made with students are life changing; not just in grades, but in attitude and motivation. Could not recommend the company more to anyone and everyone!
DJ Alexander
It makes me so humbled to be an Academic Personal Trainer with A Team Tuition! Every single time I see my students, I know I have the influence to grow and transform them into the type of person that they aspire to be – no matter what that is! Most of the time, students just need a friend or a mentor who is honest with them, and who can give them the strength and the resilience to learn anything they need or want to learn. The best part about A Team is building a student's learning strategy, tailored individually to that student, that assures them that they can choose any industry or career they are interested in after school.
Brittany McEvoy
I joined A Team Tuition at the recommendation of a friend who thought I would enjoy being a tutor. What really interested me initially was A Team's approach and philosophy, focusing on coaching and mentoring rather than just "tutoring". It's been fantastic working with a business that employs this philosophy, both with the students they help and through the support provided to their staff involved. Being an Academic Personal Trainer has to be one of the most fulfilling jobs I've ever had.
Malcolm Schulstad