Meet Our Melbourne Maths Tutors!

Meet Our Melbourne Maths Tutors
Learning new mathematical concepts is never easy. If your child is struggling to understand maths lessons, we can help. At A Team Tuition, our talented and patient Melbourne maths tutors help students improve their mathematical skills and live up to their potential.  
Choosing the Right Tutor
Choosing the right tutor is an important part of helping your child learn. With the right support, your child can develop strong maths skills to guide them through school and into tertiary education.  
At A Team Tuition, we offer an algorithm-based tutor matching system,  where our matching team uses data to select the best tutor to suit your child's personality, interests, grades, goals, and location.  
By matching students with tutors who can help them achieve their academic goals, we ensure that our tutoring services are clear, comprehensive, and individually tailored, setting students up for success.  
Maths Tutors in Melbourne
We have fantastic Melbourne-based maths tutors. Our tutors are friendly, professional, and qualified with our in house training on research based academic strategies and their working with children's check.  
Ritamarie is committed to helping students achieve their potential across a range of curriculum areas. Currently studying a Bachelor of Arts and working towards a Master of Occupational Therapy, she is no stranger to learning. Ritamarie supports maths students from grades 7 to 10.  
Rita is passionate about helping children achieve their personal best by focusing on their strengths and interests, and she believes that with the right motivation, children are capable of accomplishing things they didn't even think were possible. She considers herself a quiet, calm, and collected person but can get very excited about things she is passionate about. She loves trying new things and am always up for new and different experiences. In her spare time she enjoys reading, watching history documentaries, going to the gym, and travelling!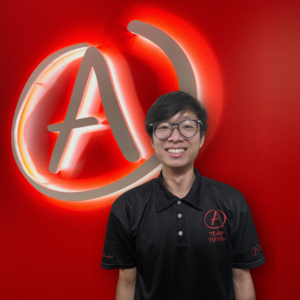 Bryan is currently studying a Bachelor of Engineering at Monash University, so he's confident with high-level mathematics concepts. Bryan enjoys helping students understand course materials. He tutors maths students from grades 7 to 12 and can also help with advanced maths, maths methods, and engineering programs.   
Bryan is an energetic and friendly guy, originally from Kuala Lumpur in Malaysia. He loves meeting and interacting with new people and in his free time he likes playing guitar, singing and doing any sport. He is also currently training to ride to Sydney from Melbourne at the end of the year.
Having studied a bachelor's degree in Biomedical Science and currently working towards a Master of Secondary Teaching, Joshua is well versed in education. Joshua helps students apply themselves and understand new maths skills, tutoring maths students from grades 7 to 10 and standard maths for years 11 & 12.
He is originally from Wodonga VIC but living in Heidelberg West in Melbourne. He has a studied a previous degree in Biomedical Science and have experience working in a clinical research laboratory. He is also very relaxed, but motivated to help students to grow in every way possible.
Patrick is currently studying a Bachelor of Education at the University of Victoria. He enjoys helping students learn, grow, and develop important academic skills. Patrick tutors Melbourne maths students from grades 7 to 10 and Standard Maths for years 11 & 12. 
He chose to study education and be a tutor because he supports the idea of constantly learning and experiencing new things, and teaching will give him the opportunity to inspire young students to develop themselves early on and be put in the direction of their dream jobs. In the next couple of years he hopes to become a teacher, and in the long term he would like his career to take him to higher-teaching positions like Head of Faculty.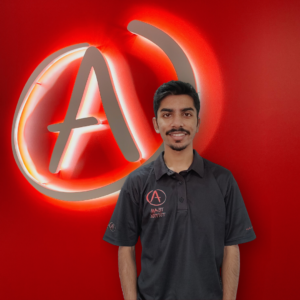 Studying a Bachelor of Cybersecurity and a Bachelor of Criminology, Umar is a dedicated student and tutor. Umar helps students face academic challenges, developing new skills and understanding new concepts. Umar tutors maths students from grades 7 to 10.  
Umar has always enjoyed school, especially teaching others what he knows. He gets his energy from being around people and considers himself an extrovert! He feels the most excited when he helps people to have the "aha" moment of understanding something.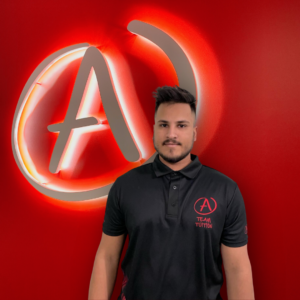 Studying a Bachelor of Science (Mechanical Systems) at The University of Melbourne. He loves helping students achieve not only their academic goals, but also with their personal life goals. He loves using the lessons and knowledge that he has acquired from his life journey, to better help students' own journeys. Josiah tutors all levels of maths including Maths Extension 2, Maths Extension 1, Maths Methods (Maths Advanced), and Years 7-10 Maths. 
Josiah loves seeing students progress and succeed just by working on themselves. His goal is to help students realise that it's not the tutor who is achieving their goals, it is themselves – he is just the facilitator.
With the right tutor to help, your child can develop the maths skills they need to pursue further education and a career in any field. Use the A Team Tuition tutor matching system to find the perfect tutor to help your child on the path to success!