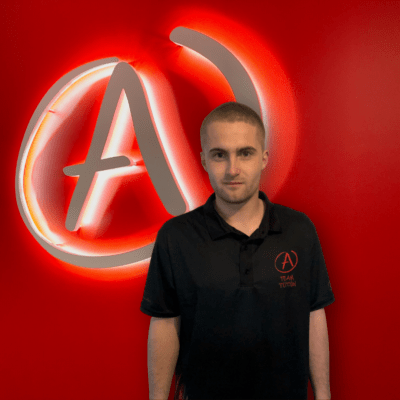 Melbourne Maths and Business Tutor
Learning Language(s): Visual
Degree: Bachelor of Education
School: Currently Studying at the University of Victoria
Hello, my name is Paddy!
I was raised in Point Lonsdale and spent most of my childhood in the small coastal town, eventually going to school in Geelong at St Josephs College. Not straying far from the cliche of young Australian, I knew I wanted to spend the few years out of school travelling, working mostly hospitality around the U.K. I love the water, particularly the ocean, but my obsessive passion is cinema. In my spare time I do a little screenwriting and photography. I love film, footy, kayaking, music and photography.
I am currently studying a Bachelor of Education (P-12) at the University of Victoria. I chose this degree because I support the idea of constantly learning and experiencing new things, and teaching will give me the opportunity to inspire young students to develop themselves early on and be put in the direction of their dream jobs. In the next couple of years I hope to become a teacher, and in the long term I would my career to take me to higher-teaching positions like Head of Faculty.
Some of my greatest strengths are that I'm a very kind person. I feel that I am a great tutor because I come from a position of being every type of student. At a point in time I was the distracted, disruptive, and resistant to learn at school, and over time became the head-down, organised, A-student that is strived for. Given those perspectives, I believe I will be able to approach any student, regardless of their predisposed opinion of the importance of their education, and work on improving regardless!
Subject: Year 10 Maths, Year 9 Maths, Year 8 Maths, Year 7 Maths, Business, English Year 10, English Year 7/8, English Year 9, Maths Standard
Location: Online Australia Wide, Melbourne
We help you find your perfect match with our matching program!