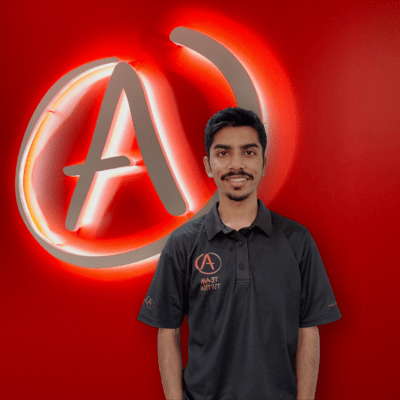 Learning Language(s): Aural, Kinaesthetic
Degree: Bachelor of Cybersecurity/Bachelor of Criminology
School: Currently Studying at La Trobe University
Hello, my name is Umar!
I am currently a second year student at La Trobe University studying cybersecurity and criminology. I have always enjoyed school, especially teaching others what I know. I get my energy from being around people, so I would like to say I'm an extrovert! I'm also a thrill-seeker, I like adventures and nature. I feel the most excited when I help people to have the "aha" moment of understanding something. In my spare time I enjoy road trips, coding, working on my car, watching TV shows and playing video games.
I am currently studying a Bachelor of Cybersecurity/Bachelor of Criminology double degree at La Trobe University. I selected this double-degree to open opportunities to various industries and a future that will be centred in technology. I also find it interesting to view cybersecurity from the lens of criminology, which provides a unique understanding and is a niche topic in Criminal Studies and IT. In the future I would like to be a cybersecurity specialist.
Empathy is definitely my greatest strength. I take the time to understand another person's experience deeply, so that I can be of best help. It also allows me to be fully present, a great listener and a problem-solver. I feel that I am a great tutor given that I have an empathetic nature, I have the capacity to relate with the challenges students are going through, either with an academic concept or idea. This means that I will take the time to teach in an accessible way to the pace that works for the student and academic outcomes.
English;Essential Maths;General Maths;Legal Studies;Physics;Primary English;Primary Maths;Primary Sciences
Subject: Year 10 Maths, Year 9 Maths, Year 8 Maths, Year 7 Maths, English Standard, Physics, English Year 10, English Year 7/8, English Year 9, Maths Standard, Primary, Science
Location: Online Australia Wide, Melbourne
We help you find your perfect match with our matching program!