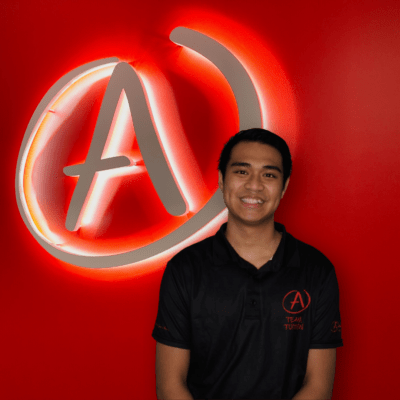 Learning Language(s): Aural, Kinaesthetic, Visual
Degree: Bachelor's Degree in Biomedical Science with Honours (Graduated), Master's Degree of Secondary Teaching
School: Graduated from La Trobe University, Currently Studying at University of Melbourne
Hello, my name is Joshua!
I am originally from Wodonga VIC but living in Heidelberg West in Melbourne. I have a studied a previous degree in Biomedical Science and have experience working in a clinical research laboratory. My favourite hobbies include photography, travelling, camping, music, playing the piano and I am a massive foodie! I also enjoy trying out new things that would put me out of my comfort zone. I consider myself to be chill, relaxed, logical, and motivated.
I have completed a Bachelor's Degree in Biomedical Science with Honours at La Trobe University and am currently studying a Master's Degree of Secondary Teaching at the University of Melbourne. I chose to study Secondary Teaching because my skill set involves teaching, learning and upskilling. I have plenty of experience working with younger individuals and I would love to continue my career helping young people learn. In the future I would like to be a high school teacher.
My greatest strength is taking the role of a leader but also taking responsibility for getting things done. I feel that I am a great tutor because I look to provide the best equitable service as a tutor overall, considering both student and parent needs. I am also very relaxed but also am motivated to do my best for students to grow.
Subject: Year 10 Maths, Year 9 Maths, Year 8 Maths, Year 7 Maths, Biology, Chemistry, Japanese, Maths Standard, Primary, Science
Location: Online Australia Wide, Melbourne
We help you find your perfect match with our matching program!