What is the ATAR for Nursing?
Across Australia, the Australian Tertiary Admission Rank (ATAR) is now the standard to measure one student's academic achievement in relation to that of their peers. As Queensland transitions from the former Overall Position (OP) system to ATAR, Year 12 students and parents alike will need to learn how to navigate this new ranking criteria and do what they can to prepare for admission to their desired post-secondary program.
The Queensland Tertiary Admissions Centre (QTAC) has been tasked with calculating and assigning ATARs and is responsible for administering the application and offer process for all tertiary institutions in Queensland. If your child has their sights set on studying nursing in Queensland, they will need to know the required ATAR for nursing at each of the universities offering this program.
What ATAR is Needed for Nursing?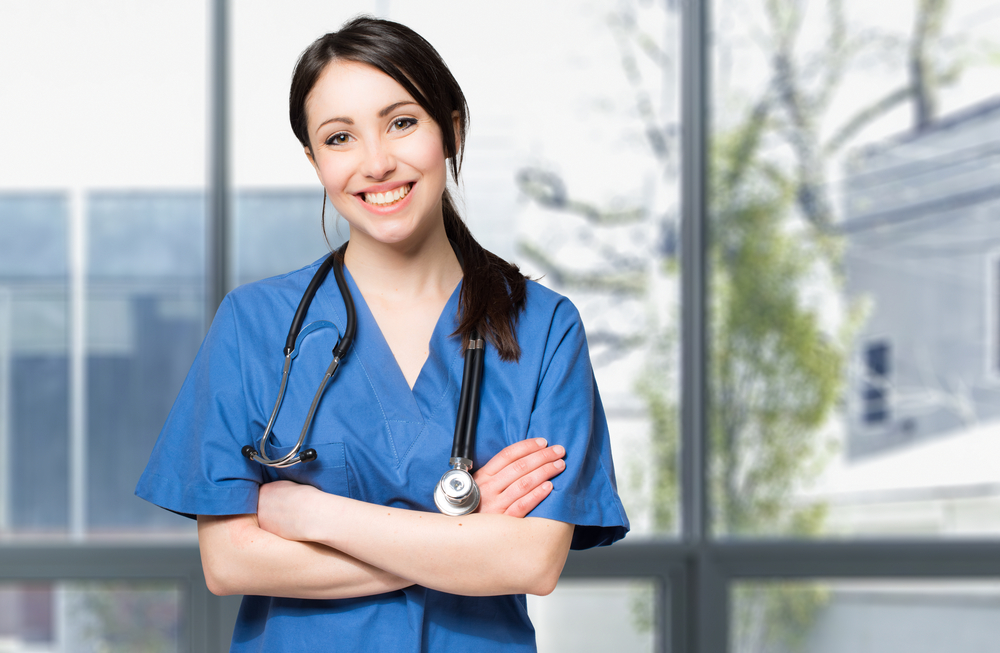 Last year, the successful ATAR score for nursing in Queensland averaged about 76. However, adjusted ranks ranged from 60 all the way up to 96. Luckily, most of the universities in Queensland do offer a Bachelor of Nursing program and some offer dual degree programs combining nursing with midwifery, public health, paramedic science and behavioural science. Generally, the required ATAR score for nursing combined with another degree program is higher than the ATAR score for nursing alone. The entrance requirements will vary from year to year based on the number of applicants. Most universities will have additional selection criteria that must be met outside of a student's ATAR score, while others offer pathways that don't require an initial ATAR score at all. However, as a general guideline, the following provides details on what ATAR for nursing your child will need to aim for.
Are you concerned that your child won't be able to meet the academic requirements they need to become a nurse in Queensland?
What is the Required ATAR for Nursing at Queensland Universities?
The Bachelor of Nursing program at UQ is a 3-year program which includes practical experience starting in your first semester, so students can gain experience in clinical settings right from the get go.
The ATAR for Nursing requirements at The University of Queensland in 2019 were an ATAR of 87 (OP 7).
UQ also offers a combined Bachelor of Nursing/ Midwifery degree which required an ATAR of 96 (OP 3) in recent years.
Ranked number one in Queensland for nursing and as one of the country's leading research universities, Griffith offers a Bachelor of Nursing program at their Logan, Nathan and Gold Coast campuses – with ATAR requirements as follows:

Gold Coast – ATAR 81.45 (OP 9)
Nathan – ATAR 78.10 (OP 10)
Logan – ATAR 78.10 (OP 10)
The Bachelor of Nursing program at QUT requires a minimum ATAR of 79 (OP 10).
Guaranteed placement if you achieve an ATAR/selection rank of 93.00 or higher (including any adjustments) and meet all of the other admission requirements.
QUT also offers the following 4-year double degree nursing programs with required ATARs noted:
USQ's 3-year Bachelor of Nursing degree requires an ATAR of 68 (OP 15)
Nearly 50% of the program is dedicated to clinical practice through simulated on-campus labs or in health care settings
CQU's Bachelor of Nursing program requires an ATAR score of 59.9 (OP 17)
USC offers the following study locations (with corresponding course codes and ATAR requirements noted) for their Bachelor of Nursing Science degree program:

Sunshine Coast    013401 ATAR – 73.30 / OP – 12
Moreton Bay     014021 ATAR – 59.40 / OP – 16
Caboolture    018601 ATAR – 59.40 / OP – 16
Fraser Coast    019101 ATAR – 59.40 / OP – 16
Gympie    013501 ATAR – 59.40 / OP – 16
Bachelor of Nursing Science at JCU requires a minimum ATAR of 59.4 (OP 16)
You can study your entire degree with JCU in Cairns, Townsville, Mackay and Mount Isa or study externally. Have the opportunity to go on an overseas student exchange or an international placement experience. Australian clinical placement is provided in a range of contemporary health settings.
JCU also offers a combined Bachelor of Nursing Science/ Bachelor of Midwifery degree at their Townsville location and requires an ATAR of 78.1 (OP 9).
How to achieve the ATAR for Nursing in Queensland
High school graduates will need Year 12 or equivalent English as well as one of Biology, Chemistry or Physics for most nursing programs in Queensland. If your child needs a little extra help meeting their academic goals, A Team Tuition can assist. Employing some of the most elite educators in Australia, we know just the right way to inspire and help children to meet their goals.
With communication being a key component to a successful career in nursing, achieving a high mark in English will definitely be advantageous when applying to universities. Likewise, biology and chemistry are the most relevant sciences to the field of nursing so it is beneficial for aspiring nursing students to aim for top grades in these two areas of study as well. If your child is aiming for an A in English, Biology or Chemistry and needs an extra boost of confidence or a little additional help getting motivated, our team can work with your family to create a customised program perfectly suited to your child. Achieving the best grades possible in these key subjects will help your child have the highest chance at acquiring the ATAR they need to pursue post-secondary studies in Nursing.
Calculating your ATAR Score for a Nursing Degree
The Australian Tertiary Admissions Rank (ATAR) is calculated using a complex system of a student's assessment and exam marks, school rankings and scaling. This is all based on the performance of students in each particular year – meaning that ATAR requirements are continuously changing and so can be challenging to predict. English is a key player when calculating an ATAR score as are maths and science courses. For nursing, these are the subjects that should be focused on and given the most attention during a student's high school years. Our beginner's guide to understanding ATAR is an excellent starting point for understanding how these calculations work. For a more in-depth explanation, see QTAC's detailed ATAR guide.
How to get into Nursing without an ATAR
To become a Registered Nurse (RN) in Queensland, you typically need to complete a Bachelor of Nursing degree or equivalent – and to do so, you must achieve the required ATAR for nursing for the university you choose to go to. However, many universities offer options for getting into nursing without having an ATAR and instead allow the required prerequisites to be met via bridging courses or bridging programs.
Nursing hopefuls can also choose to register to become an Enrolled Nurse (EN) which is typically an 18-month diploma course. Enrolled nurses usually work under the supervision of an RN and also undertake clinical placements in a variety of healthcare settings. Often studying to become an enrolled nurse can be a pathway option to becoming an RN.
However, If your child's goal is to go straight into an RN program, they will need to achieve the required ATAR score for nursing – and our team of high school tutors can help.  By teaching strategies for motivation, time management and problem solving, your child will find increased confidence, reduced stress and anxiety, and be well on their way to achieving top grades.
Additional qualifications required to become a Nurse in Queensland
As being a nurse requires working with the public, having good communication skills, excellent interpersonal skills, respect for patient safety and confidentiality, and a high regard for professional ethics are critical. Therefore, in addition to having the right ATAR score for nursing, most universities require many of the following – particularly before any clinical work is allowed to take place:
A working with children Blue Card
A national criminal history check
Up to date vaccination requirements
A current Senior First Aid certificate
A current CPR certificate
Completion of cultural sensitivity training to be able to provide culturally safe care to Aboriginal and Torres Strait Islander patients
A medical questionnaire
What ATAR is needed for Nursing?
As the exact ATAR for nursing is nearly impossible to predict from one year to the next, the best you can do is to aim for your very best. Nursing can be a highly rewarding career with endless possibilities both in Australia and beyond so the best programs can be competitive. The last few years of high school can put a great deal of pressure on young students so sometimes a little extra boost is just what they need to excel.
If your child would benefit from additional outside support, A Team Tuition can help. With the right mindset and strategies in place, they'll be looking at a bright career in nursing ahead.