Students have reached their goals
Average grade improvement - a whole letter grade!
Hours supporting students
PERTH STUDENT TRANSFORMATIONS
TRUSTED BY OVER 12,000 FAMILIES ACROSS AUSTRALIA AND OVER 300 PERTH FAMILIES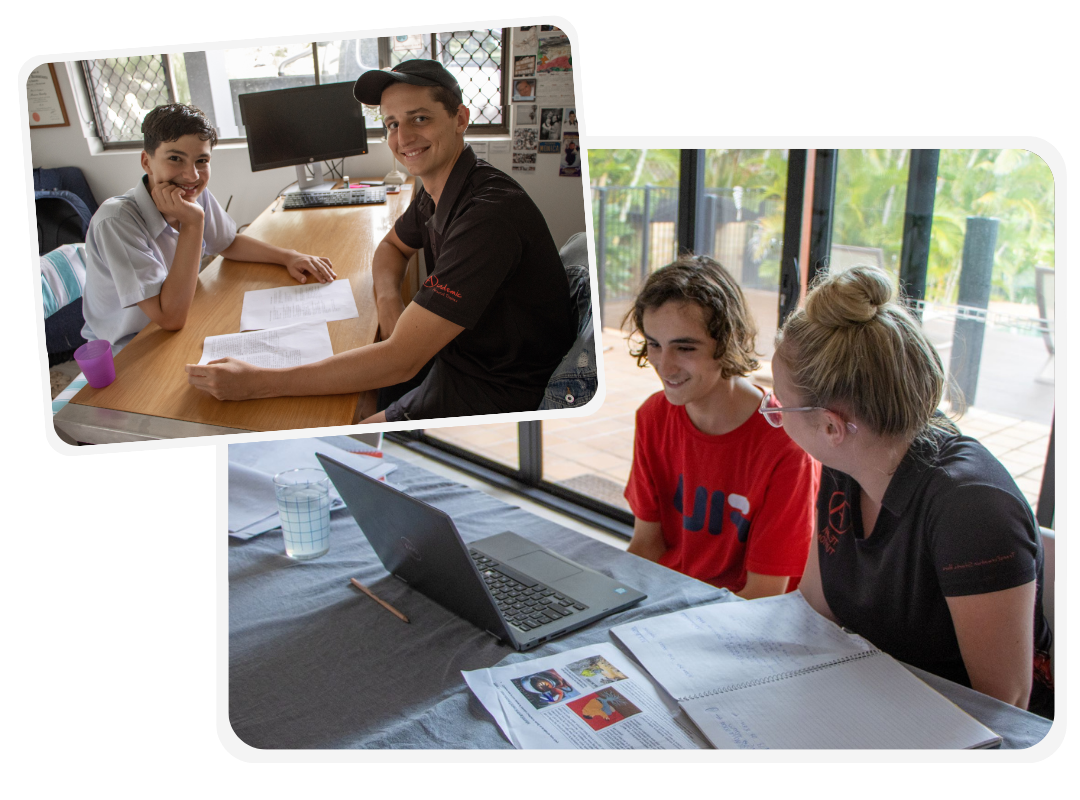 OUR TRANSFORMATIVE TUTORING PROGRAM
FOR PERTH STUDENTS
How we improve your child's confidence, motivation, and grades in just 6 months. 
Imagine your child empowered with unwavering support, proven strategies, and boundless inspiration to thrive academically. Picture the transformation in their educational journey and the improvement in your home life.
Our 6-month Transformation Program is a game-changing transformative tutoring program unlike any other and is transforming students across Perth. We guarantee remarkable progress in your child's confidence, motivation, and grades. It's not just tutoring; it's a comprehensive approach to learning, backed by proven methods and psychology to unlock your child's true potential.

We're not just transforming grades; we're transforming lives, enriching both your child's future and your experience as a parent. Join us on this journey to unlock your child's boundless potential.

IN JUST 6 MONTHS, YOU AND YOUR CHILD WILL EXPERIENCE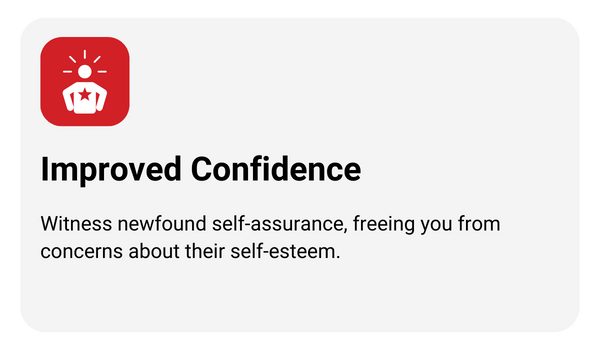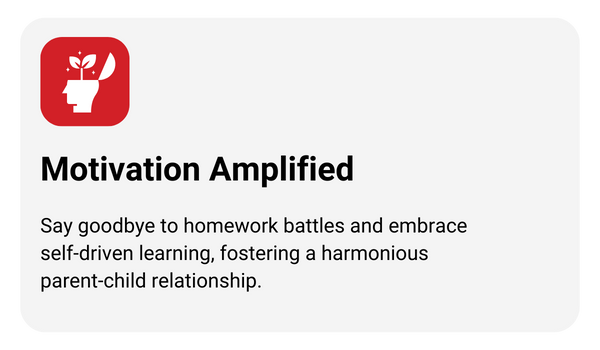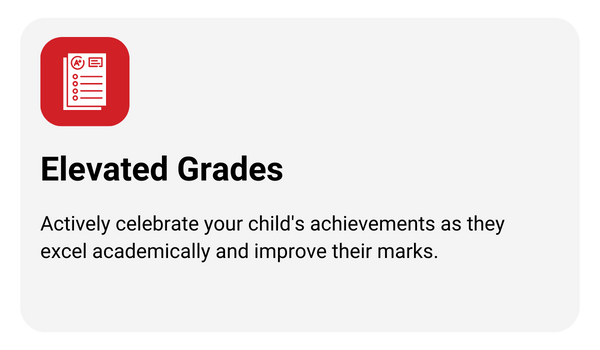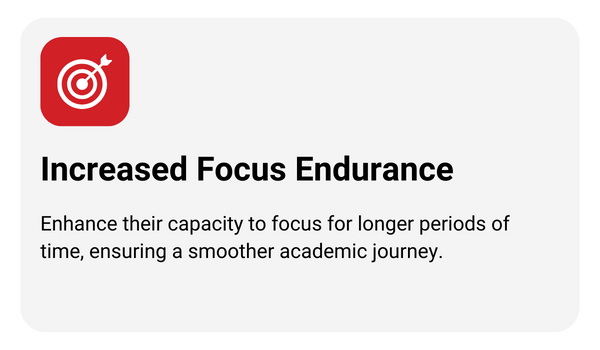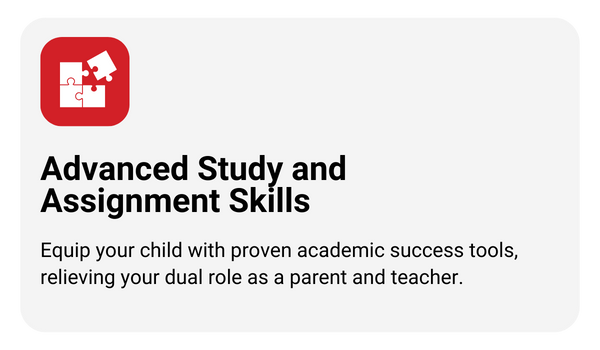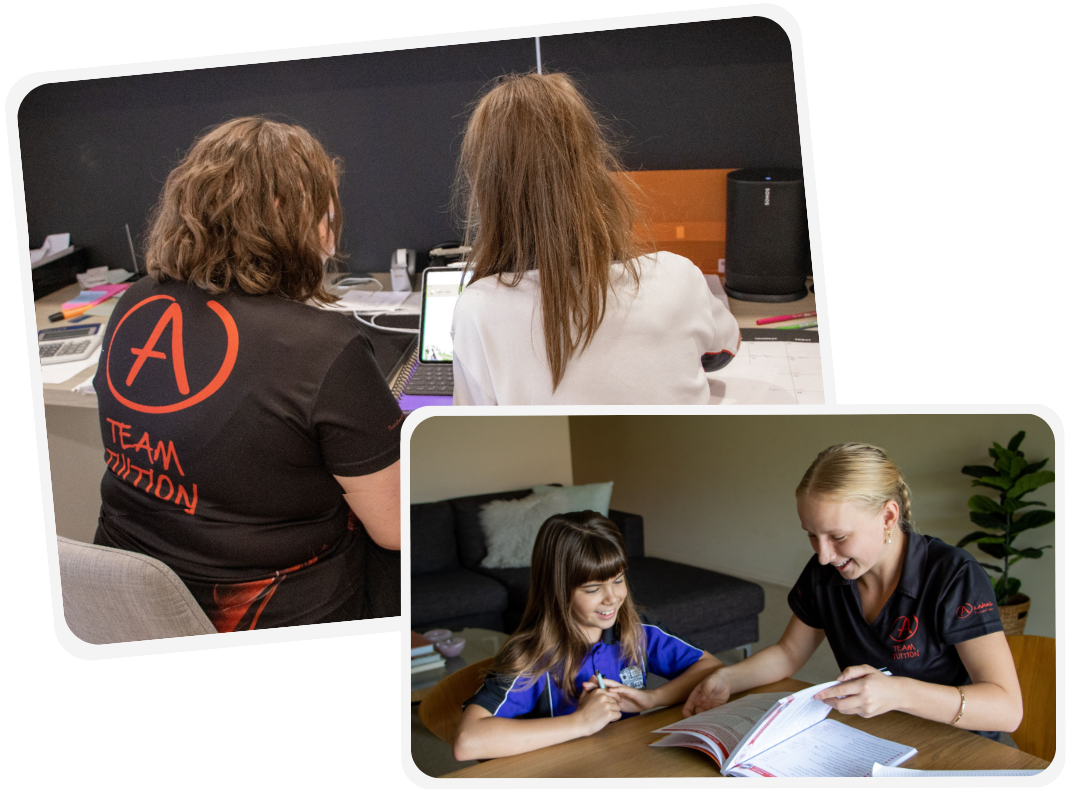 At A Team Tuition, we are dedicated to helping students transform their confidence, motivation, and academic results. Our program goes beyond merely supplementing traditional schooling; it revolves around reshaping how students engage with learning, not only within the classroom but throughout their lifelong journey. We call our tutoring team "Academic Personal Trainers" because our approach to education isn't about rote learning the curriculum, it revolves around‍ giving them the self-belief and strategies to become lifelong learners.
Established in 2012, A Team Tuition was founded by Hayden McEvoy, drawing upon his own transformational experiences. We crafted our program in collaboration with child psychologists and educators, grounding it in research and scientific principles. Since then, thousands of students have undergone our transformative approach to tutoring and the results have been incredible. Now, over ten years later, we've earned our reputation as Australia's most impactful tutoring company.
THIS IS WHY WE DO WHAT WE DO
His tutor had instant rapport with him and was able to get him to open up about things we had no idea on (despite asking what we thought were the right questions!). Our son's teacher has already mentioned how much more focused he is and that his attention to detail is improving. We are really very impressed with A Team Tuition.
Katrina – Mother
"Our son really liked his tutor, Zach, and couldn't believe how quickly the time went by. He said it was 5.20pm before he knew it. He enjoyed the session a lot and asked if he could buy a novel to read last night. He doesn't ever want to read… let alone buy a book!
Today he went and purchased a book to start working toward his reading goal. Thank you for working with us to get him some help with his learning."
Ann – Year 10 Mum
"Brayden has been incredibly patient, kind, encouraging to my son Sam, and has showed Sam some strategies that are truly helping him. It took some time for Sam to feel comfortable with Brayden and a 1:1 face to face tutor as both are new to him and he is naturally quite reserved. But Sam has put in additional effort and has been rewarded with a big achievement. His classwork has moved up a grade, and his homework was 100 percent!
This has given Sam a burst of confidence and a realisation to what he can achieve through what we with Brayden are doing to help him plus his effort! I can't wait to see what they continue to accomplish.
~whoop whoop – happy mum dance~"
Kristy – Year 6 Mum
Alongside greatly encouraging improvement in his academic results, the most outstanding and important outcome has been enhancement of his self-motivation and drive, and even more importantly, development of his self-confidence.
Sharon – Mother
"Sebastian has been brilliant for Finlay and helped him complete Grade 6 in a much better place than he otherwise would have been. His handwriting has improved enormously and we loved the way Sebastian got to know him and kept him engaged through their time together. Learning was a lot of fun, We're so happy we found you guys."
Victoria – Year 6 Mum
"In respect of Teliah, she has been fabulous.  Matthew got his marks and went to a B+ in a subject he had been failing, and his other subject was an A which had been a B that they had been working on.
Teliah herself has been professional, a good communicator, has provided timely feedback and has been on time herself in every event – well presented and once she did the first session well researched in the work she has been attending too with Matty.
She has definitely been a credit to your organisation and has justified the marketing that A Team Tuition has in respect of improvement."
Damien – Year 11 Dad
"I am very happy with how the sessions are going. Avalon was sitting on a D to C and just  received a B- in Math! Her teacher marked improvement with both  maths and confidence. Our tutor, Andrew, takes the time to discuss and draw out of Avalon what she understands and also struggles with. He is very patient and takes time to repeat things. She loves how he gets her to repeat back what he is teaching her to ensure she understands, as she normally is too shy to say. He has great communication skills and he somehow gets through to her as she is difficult to read. All round a lovely young man."
Caitlin – Year 10 Mum
A Team Tuition has helped me develop into the best student that I can be. I am now reaching my full potential thanks to them. They are so supportive and really understanding. All the staff at A Team Tuition really are passionate and so friendly.
Mae – Year 12 Student
"Everyone comments on her confidence."
"Cecelia has never passed English before so we're really celebrating this C.  The teacher said that she's on course for a B this term and everyone, her teacher, her teacher's aide and her reading group leader – they've all said she's far more confident, putting her opinion out there, and finally feeling brave enough to read out loud.  This has been a big celebration in our house."
Lizzy Edwards, Mother to Cecelia, Aged 11
Their approach to working with young people as extremely professional and very much focused on the individual needs and circumstances of each child. A Team is focused on delivering the best possible outcomes to all students irrespective of their academic ability and are well versed in supporting children within the Out Of Home Care sector.
Jason – Former School Principal
The only tutoring company in Australia with official school partnerships