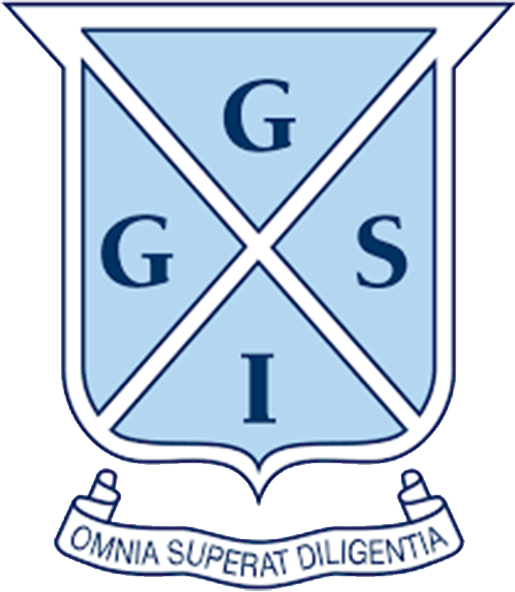 Ipswich Girls Grammar School
Our Commitment to Parents
We're here to support your boarder, not only academically but to stay focused, motivated and excited by learning.  We're here to provide study support, when you can't be there.
 We work with child psychologists, education experts, and IGGS to deliver tutoring strategies that develop "A-grade" learning skills.  We then carefully select, train and support all our West Brisbane tutors to create the optimum study strategy for your child.
Help your child meet their full potential!
Whether the child is "embracing parent-free freedom" at the cost of their grades, or missing home too much to focus, our team is carefully trained to identify psychological barriers and overcome them.
We then roll out a study strategy for your child that includes time spent on attitude, mindset and emotional wellbeing.
Constant Communication, Constant Support
One of the fundamental principles of our approach to tutoring is the "child's support network".  Your child needs the support and influence of the school, teachers, peers, parents and tutors to thrive.  In a boarding house, this means additional support from tutors to support the parent's key roles:
Overseeing homework and study at home
Acting as a cheerleader
Providing positive influence
Providing mentoring
Assisting in navigating social and emotional situations
We liaise with your child's support network to ensure there are no gaps and provide feedback and communication with the whole network – so your child's educational needs are seamlessly met.
Our Transformer Prep Program at IGGS
We provide Ipswich Girls Grammar students with highly engaging and effective tutoring assistance during the students' Boarding Prep time. The Transformer Prep Program is provided to year 7, 8, & 9 students along with providing homework assistance. The Transformer Prep program is a carefully tailored program designed to improve your child's confidence, motivation, and grades by developing their mindset, strategy and support during their most crucial years. We provide weekly challenges to capture the classroom, as well as end-of-term activities that will become a highlight of boarding life and deliver content based on school curriculum and "A" grade study strategies.
We also provide homework assistance and general academic assistance and mentoring to Year 10, 11 & 12 students.
IGGS School Programs Schedule
Tuesday & Thursday from 6:30-8:30pm
In 2021, across 2,500 students we had a 23.1% increase in grade improvement. Meaning that on average, every student went up an entire letter grade.
95% of our students have a significant increase in
MOTIVATION TOWARDS STUDY AND SCHOOL
86% of our students have a significant increase in
CONFIDENCE TOWARDS SCHOOL
... What Our Clients Have To Say ...
I wanted to write and tell you how impressed I have been with Abbey and how she has instilled confidence in my daughter, Alexandra, in maths.  Abbey's approach to the sessions and subject has been a perfect match for Alexandra and if she needs any assistance in the future, I will certainly be in touch.  Many thanks to the whole A Team Tuition team for such a professional and well run organisation.
Debra – Year 12 Mum
A Team Tuition has helped me develop into the best student that I can be. I am now reaching my full potential thanks to them. They are so supportive and really understanding. All the staff at A Team Tuition really are passionate and so friendly.
Mae – Year 12 Student
"I am very impressed with our tutor, Elaine, and her approach, and we are grateful for her detailed feedback. I actually mentioned to my husband that this is more concrete and helpful feedback than we have ever received from his teachers. I definitely recognise my son in her comments and think that her observations were spot on. In particular, that he struggles with inferences and that his problem-solving approach could be simplified.
My son worked really well with her and I think that he can learn a lot from Elaine! We are looking forward to the next session" 
Katrin — Year 3 Mum
"Kate and Georgia have established a positive working relationship and we are so very grateful for Georgia's support and guidance of Kate with her learning.  Georgia's tutoring as well as her warm and friendly personality, have been a welcome addition to Kate's study routine.  Her assistance has boosted Kate's confidence and given her a sense of reassurance that her learning needs are well understood in terms of the curriculum requirements for this stage in her learning journey.
Thank you for sending Georgia to us.  Quite simply, she is an angel and we can't wait to return to tutoring with Kate in 2022."
Bernadette – Year 11 Mum
His tutor had instant rapport with him and was able to get him to open up about things we had no idea on (despite asking what we thought were the right questions!). Our son's teacher has already mentioned how much more focused he is and that his attention to detail is improving. We are really very impressed with A Team Tuition.
Katrina – Mother