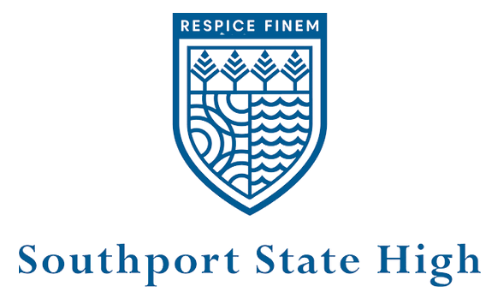 Southport State High School
Our Commitment to Parents
We're here to support your child, not only academically but to stay focused, motivated and excited by learning.  We're here to provide study support after school and at home! We also provide a Southport SHS 'Limitless Scholarship' every year!
 We work with child psychologists, education experts, and Southport State High School to deliver tutoring that develops "A-grade" learning skills.  We then carefully select, train and support all our Gold Coast tutors to create the optimum study environment for your child.
Help your child meet their full potential!
APPLY FOR THE PROJECT LIMITLESS SCHOLARSHIP
Constant Communication, Constant Support
One of the fundamental principles of our approach to tutoring is the "child's support network".  Your child needs the support and influence of the school, teachers, peers, parents and tutors to thrive.  This means additional support from tutors to support:
Overseeing homework and study
Acting as a cheerleader
Providing positive influence
Providing mentoring
Our Partnership with Southport SHS
A Team Tuition provides Southport State High School with highly engaging and effective tutoring assistance in the form of a homework club, for years 7 -9 on Tuesday from 3 to 4:30 and extra help for Year 12 students on Wednesday from 12:05 to 1:15. The tutoring is designed to improve your child's confidence, motivation, and grades by developing their mindset, strategy and giving them in school and after school support.
We also provide private tutoring assistance for many Southport State High School Students who feel they need extra support or want an edge in their academic career.
In 2021, across 2,500 students we had a 23.1% increase in grade improvement. Meaning that on average, every student went up an entire letter grade.
95% of our students have a significant increase in
MOTIVATION TOWARDS STUDY AND SCHOOL
86% of our students have a significant increase in
CONFIDENCE TOWARDS SCHOOL
... What Our Clients Have To Say ...
"Archie's tutor, Amber, was well organised, communicated clearly and took the time to get to know Archie through the session. Arch is looking forward to his next session with Amber."
Simon – Year 5 Dad
"I am very happy with how the sessions are going. Avalon was sitting on a D to C and just  received a B- in Math! Her teacher marked improvement with both  maths and confidence. Our tutor, Andrew, takes the time to discuss and draw out of Avalon what she understands and also struggles with. He is very patient and takes time to repeat things. She loves how he gets her to repeat back what he is teaching her to ensure she understands, as she normally is too shy to say. He has great communication skills and he somehow gets through to her as she is difficult to read. All round a lovely young man."
Caitlin – Year 10 Mum
"Everyone comments on her confidence."
"Cecelia has never passed English before so we're really celebrating this C.  The teacher said that she's on course for a B this term and everyone, her teacher, her teacher's aide and her reading group leader – they've all said she's far more confident, putting her opinion out there, and finally feeling brave enough to read out loud.  This has been a big celebration in our house."
Lizzy Edwards, Mother to Cecelia, Aged 11
Hayley has been having wonderful sessions with her tutor Mia and she is extremely happy to have her as her tutor. Haley has been very positive and very motivated and definitely feels lucky to have found Mia to help her!
Kasie – Year 12 Mum
I wanted to write and tell you how impressed I have been with Abbey and how she has instilled confidence in my daughter, Alexandra, in maths.  Abbey's approach to the sessions and subject has been a perfect match for Alexandra and if she needs any assistance in the future, I will certainly be in touch.  Many thanks to the whole A Team Tuition team for such a professional and well run organisation.
Debra – Year 12 Mum