Emily Transformed from D's To A's in One Year!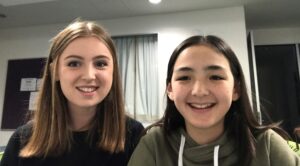 "Overwhelm paralysis" – ever heard of it? Maybe, maybe not? You've almost certainly experienced it at some point in your life, though. That feeling of having so much to do and not even knowing where to begin, and ending up completely frozen, and procrastinating, procrastinating, finding something else, anything else at all to do… It's a terrible sensation which can very quickly snowball into other feelings of stress and anxiety, and one that Year 8 student Emily unfortunately knew all too well.
When first starting with A Team with her tutor and the Somerville school program, she was consistently achieving D grades in the majority of her subjects. She had the very common habit, however, of leaving study and assignments until the absolute last minute. She would feel overwhelmed by the apparent enormity of work required by certain tasks, and had a tendency to shut down and put off even starting assignments, particularly if she found them initially confusing or difficult. In Emily's case, her overwhelm paralysis was inhibiting her capacity to work to her potential. That's when her family decided to get her some support. Cue A Team Tuition!
Holly, one of our Academic Personal Trainers, started working with Emily at the middle of 2020, and has been supporting her with her English, Science and Humanities for just over one year now through private and school sessions. While Emily admitted that initially she was apprehensive, she was pleasantly surprised at how pleasant the experience was, and how comfortable it has been. By the end of the school year, after working just six months with Holly, Emily began to achieve B's in the majority of her subjects. Now, Emily has spent the last two terms honing in on her time management skills and assessment strategies which have helped her achieve A's! 
"At first I was concerned that tutoring was just going to be like another class at school, with someone just telling me what to do," says Emily. "But as soon as we started together, I realised that Holly really understood me and what I was experiencing, and she has helped me develop new strategies to use with my work."
Emily now has a whole arsenal of study strategies at her disposal, which allows her to mix up her exam preparation, and test her knowledge in different and creative ways. This has allowed her to approach her studies with a newfound confidence, which has spilled over into the classroom too, where she is no longer afraid to ask questions when she doesn't understand something.
After just one year, Emily's revitalised approach to her learning has allowed her to realise her potential, and transformed her D grades into As! More importantly too, she has rediscovered her passion for learning, setting her up to really get the best out of her high schooling years.