What ATAR Do You Need To Become A Dentist In Australia?
In Queensland, Dental School is by far one of the most challenging and competitive programs to be admitted to directly out of high school. However, there are typically two paths students can take to becoming a fully qualified dentist in Queensland. The first route is to meet the requirements of the ATAR for Dentistry, then sit the University Clinical Aptitude Test (UCAT) and complete an interview. This route involves either a 5-year undergraduate degree or a 3-year undergraduate and a 2-year post-graduate degree.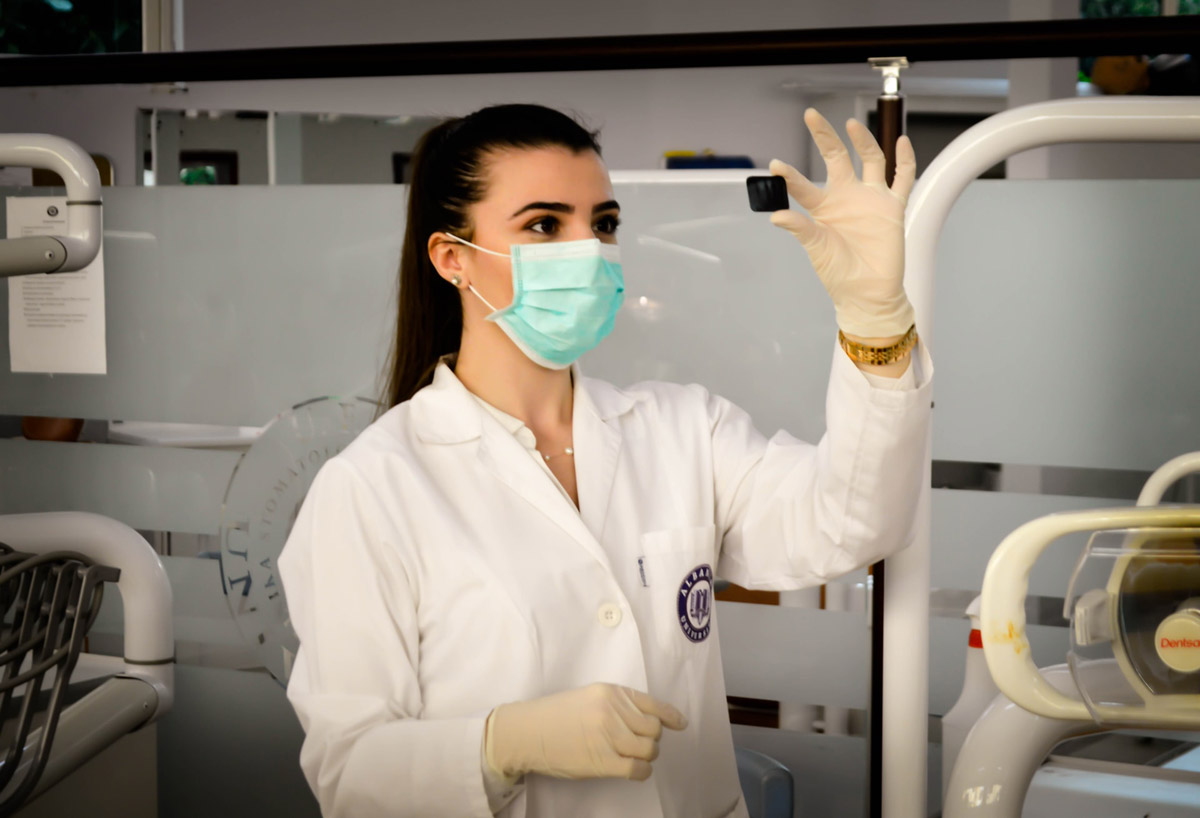 The second option is to complete a 3-year undergraduate in a related field of study and then take the Graduate Medical School Admissions Test (GAMSAT), complete an interview and meet the GPA/ prerequisite courses before entering a 4-year post-graduate degree in dentistry. This route may allow you to enter with a lower ATAR score than going directly into Dentistry.
So, what ATAR do you need to study Dentistry in Queensland? As there are only a few Queensland universities that offer bachelor programs in Dentistry, the competition to get into these programs is fierce and will likely require an ATAR of 95 or higher.
What is the required ATAR for Dentistry?
The Australian Tertiary Admission Rank (ATAR) has replaced the former Overall Position (OP) system to measure one student's academic achievement in relation to that of their peers. Students who have their sights set on becoming a dentist will have their work cut out for them as they navigate this new system and aim to achieve the ATAR score for Dentistry that is required. Both the University of Queensland and Griffith University have required an ATAR of 99 or higher (OP 1) in recent years which means that you need to rank higher than 99% of your peers! It's not uncommon for students aiming for this level of academic achievement to work with professional tutors to reach their goals.
Are you concerned that your child won't be able to meet the high academic requirements they need to become a dentist in Queensland?
What is the required ATAR for Dentistry at Queensland Universities?
University of Queensland's School of Dentistry
The University of Queensland (UQ) offers students an exciting opportunity to study at the most advanced tertiary oral health facility in Australia. Their Bachelor of Dental Science (Honours) program is a 5-year, full time program requiring an ATAR of 99 (OP 1) and features:
Dedicated specialist teachers
Pre-clinical placements in your first year
Opportunities for in-clinic work with patients in your second year
UQ also offers a Doctor of Clinical Dentistry for general dentists looking to specialise. The program enables dentists to become registered specialists in the following:
Dento-maxillofacial radiology
Endodontics
Oral medicine
Orthodontics
Periodontics
Prosthodontics
Special needs dentistry
Griffith University's School of Dentistry and Oral Health
Griffith offers a number of dental programs including a 3-year Bachelor of Dental Health Science with an honours program available through an additional year of study.
Requires an ATAR of 99.80
Prerequisites are English and one of Biology, Chemistry, Physics or Mathematical Methods
Students who complete this degree as well as Griffith's 2-year Master of Dentistry degree are eligible to apply for registration with the Australian Health Practitioner Regulation Agency's Dental Board as a dentist.
Griffith also offers the following dental programs with some lower ATAR entry requirements:
Bachelor of Dental Hygiene ATAR 97
Bachelor of Dental Technology ATAR 83.65 – and honours for 1 additional year
Bachelor of Dental Technology/ Bachelor of Dental Prosthetics (double degree) – 4-year program ATAR 81.45
Bachelor of Dental Prosthetics (Graduate Entry) program, a student must have:
a Bachelor of Oral Health in Dental Technology or Bachelor of Dental Technology from Griffith University within the past ten years with a minimum GPA of 5.0
James Cook University's Bachelor of Dental Surgery
This 5-year, full-time program offered in Cairns enables students to study and learn practical skills in James Cook University's state-of-the-art clinical simulation laboratory. The program allows students to:
Diagnose and perform dental work on real patients
Gain experience through extensive professional placements
In previous years, the median ATAR for Dental Surgery has been 95, with the highest ATAR granted being 99. There is no guaranteed entry to this program regardless of how high your ATAR is.
Calculating your ATAR Score for a Dental Degree
As Queensland joins other states in adopting the ATAR system to allocate university placements, parents and students must embark on the challenging task of figuring out how the ATAR is calculated. Calculating the ATAR is a complicated mission involving multiple factors such as a student's individual exam and assessment marks, school rankings and scaling. An aggregate mark is determined through a total of all of the scaled marks to achieve an ATAR. What makes it tricky is that ATAR requirements are continuously changing and challenging to predict. For a thorough understanding of how the ATAR is calculated, QTAC has provided a 31-page detailed ATAR guide, however, this simplified version of understanding how ATAR works is an excellent resource as well.
How to get into Dentistry without an ATAR
If you are uncertain about your ATAR eligibility, talk to your school guidance counsellor as a starting point to see if there are additional courses you need to take. If you don't have the required ATAR for Dentistry at the end of year 12, rest assured that there are other options. You could complete a bridging course to help get into a related undergrad degree program such as dental hygiene or oral health, and then apply to grad school after that. You would still have to meet the minimum GPA and GAMSAT score requirements.
How to achieve the ATAR for Dentistry in Queensland
In order to obtain the required ATAR for dental school, English, Chemistry and Biology are generally must-have prerequisites so students will need to aim high in these subjects in particular. With such demanding expectations on students hoping to achieve a career in Dentistry, it's becoming more and more common to enlist the help of a professional tutor.
Let A Team Tuition show your child that with confidence, the right attitude and a great deal of dedication, it's possible to achieve an ATAR of 99 and be well on their way to a successful dental career!
More Options for Senior Students