Often, people can underestimate the impact that a boost of confidence can have on a person – especially if that person is a young student who is finding their footing in the world. For A Team Tuition, building a student's confidence is intrinsic to creating transformation in their lives and academic careers.
When hiring our tutors, we focus specifically on their mentoring and motivational abilities for this very reason, rather than merely focusing on their content knowledge. This means that we can guarantee that every student will feel supported, motivated towards their goals, and will experience exciting new learning experiences that are positive and fulfilling.
Brittany McEvoy, one of our incredible tutors, was highly focused on these exact things when it came to tutoring her Year 8 student Ethan Reiser. Ethan was on straight B's for all of his subjects, but his mother Sharon knew that he could achieve even more.
Like so many students before him, Ethan was an incredibly talented young man, who had everything he needed to accomplish wondrous things – except the ability to see that his own potential.
"Ethan couldn't see what I could see – that he had the ability to understand content that is not only on his learning level, but also way beyond him!" Brittany commented. "So my focus was to help him that he actually did understand what he was doing, and developing a friendship that allowed him to feel comfortable and supported."
"However, I was also very focused on becoming like a 'sister' figure to him, so that he would respect what I had to say – especially when we had to have those honest conversations about his effort and motivation. I think doing that, especially near the start of tutoring, really helped us establish the right expectations, and lit that fire of motivation under him for the rest of the year!"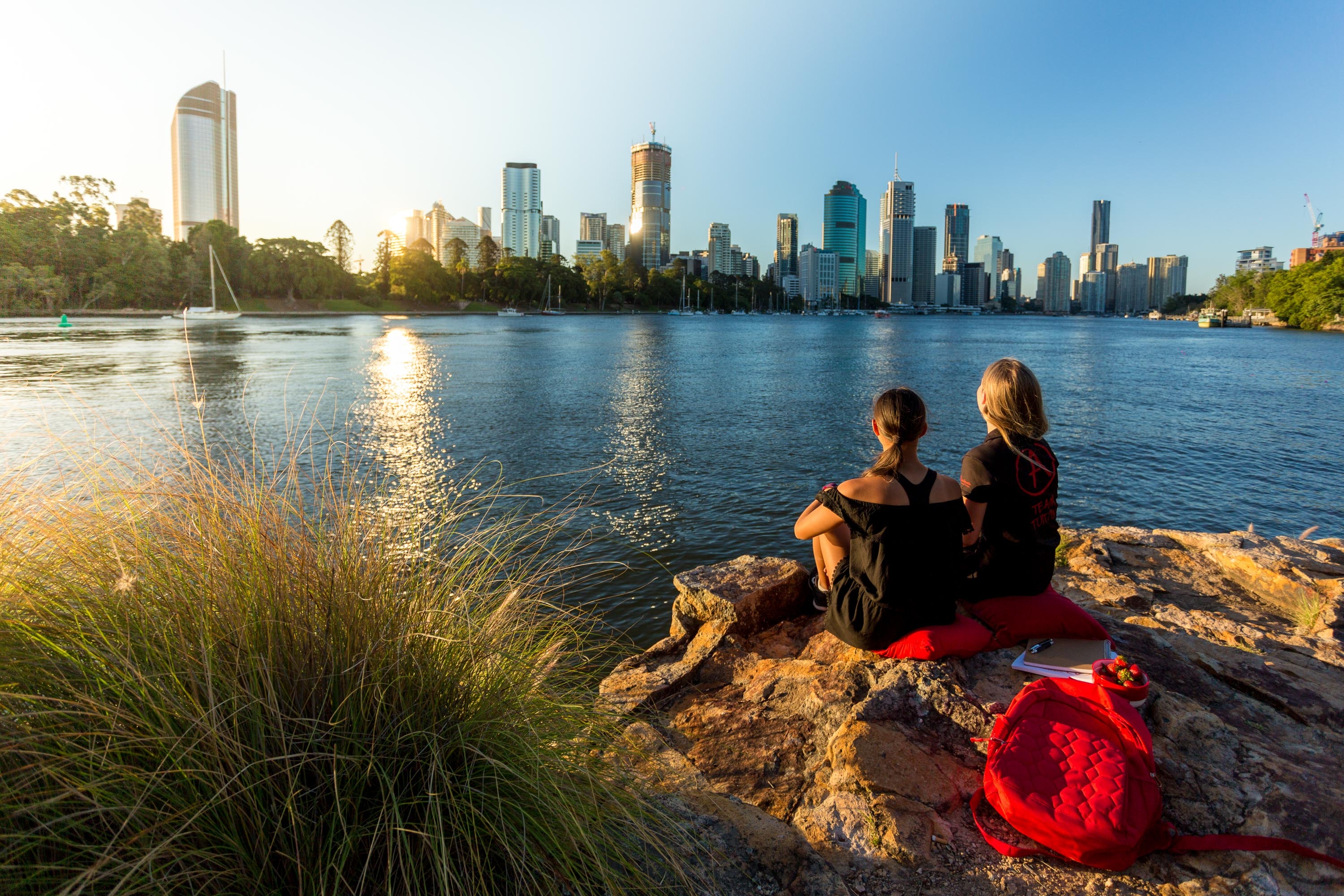 The first step towards lighting that fire was shifting Ethan's learning environment from a typical seat and desk into an atmosphere that was fun and exciting for him. To do this, they sat down in beanbags; from there, Britt focused on making Ethan's learning experience fun.
They used a whiteboard to create visual representations and explanations of Ethan's work, and had multiple debates about science and its elements. These debates were a great tester of Ethan's science skills, as it pressed him to go beyond simply recounting information, and towards developing a solid understanding of content and all it entailed.
"As with most Year 8 students, motivation was definitely hard for Ethan to maintain at times – which is totally normal, and had to be accepted for transformation to take place!" Britt remarked. "I accommodated for this, by ensuring that each session was inviting and fun for Ethan, rather than simply sitting down and doing work in a way that was boring to him."
Doing Ethan's work in such a way not only allowed him to boost from straight B's to primarily A grades, but also helped him achieve the Principal's Academic Award! Most importantly, Ethan was now aware of his true abilities, and that itself unlocked countless opportunities for him.
"I remember Ethan talking about how he couldn't decide if he wanted to be a doctor or a lawyer, and I reminded him that if he really wanted to, he could be both!" Britt recalled.
"He now knows that school doesn't define his future, but that he can view school as a sport that he can 'win' at if he 'trains' hard enough. I hope that in the years to come, he knows that he has the potential to be whoever he wants to be if he puts his mind to it."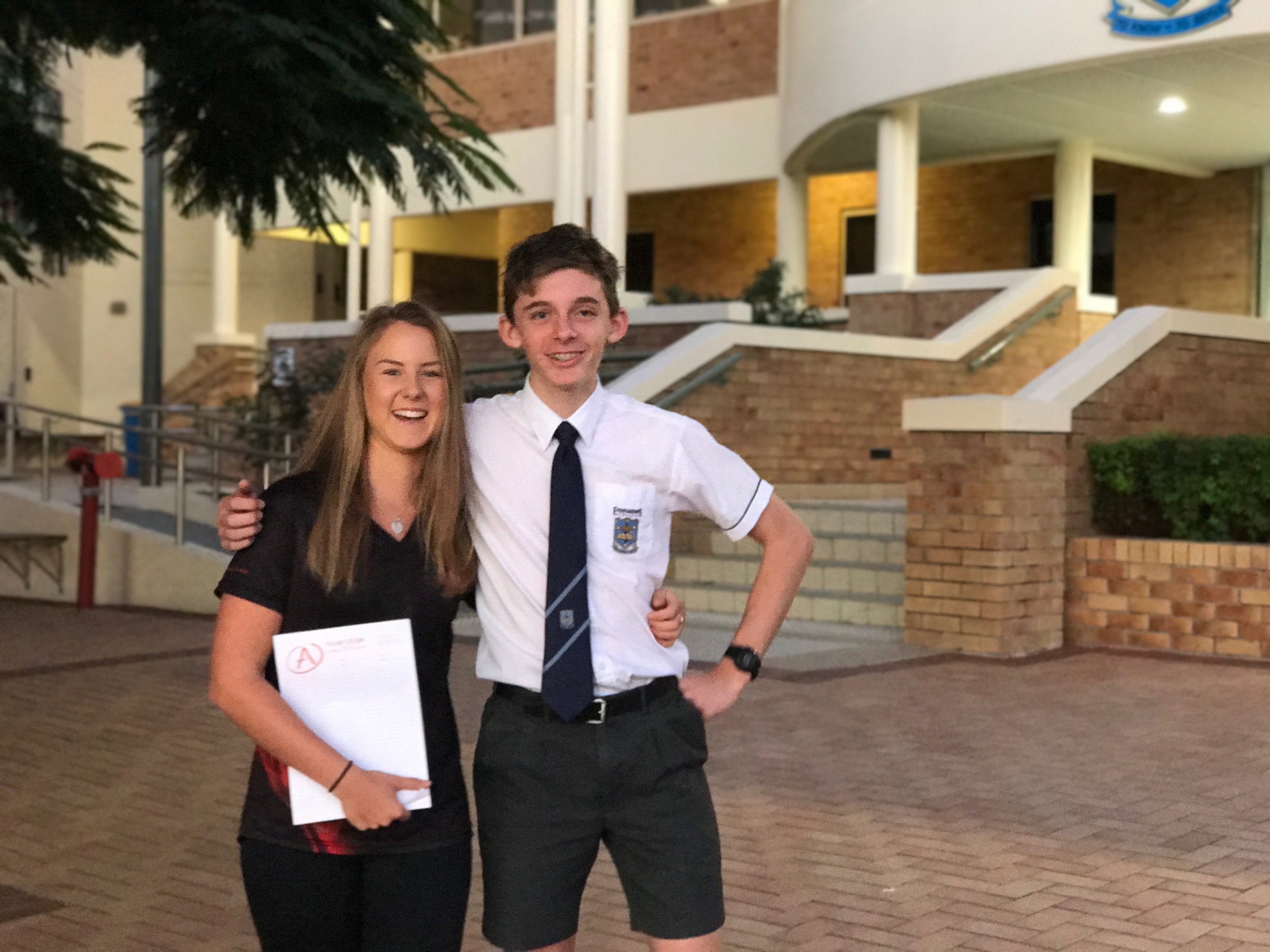 Brittany herself was incredibly proud of Ethan's efforts, seeing a small bit of herself in her young student.
"Ethan had very similar struggles as I did in high school – you know, being the student that did incredibly well in junior school, but didn't adapt as well as expected going into high school due to the new pressures and difficulties," said Britt. "It was awesome to help someone like Ethan, because I know I definitely wished to have the same help – and he did so well to take it on board so quickly, in such an effective way."
"He definitely did an incredible job, with some really great support from his friends, family, and I'm so honoured I got to play a part in that!"