How to Become a Doctor in Australia: What Subjects Are Needed?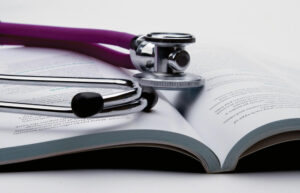 How to Become a Doctor in Australia – from Year
Eight
 to 
the Ward
"My child wants to know how to become a doctor in Australia" It's the question we get asked by so many of our parents, both in Australia and those with international borders.  Becoming a doctor in Australia starts early – as early as choosing your junior years subjects.  So, our advice, if you want to pursue a career in the medical field, you need more than good grades – you need determination, commitment, support and most importantly, a plan.  
The SIMPLEST 
Steps to becoming a doctor in Australia
"Doctor" is a broad term that covers three key areas of medicine in Australia.  Consultant, Hospitalist and most commonly, General Practitioner.  The criteria for achieving each of these may vary. 
Choose the right subjects in 

high school

 

Choose extra-curricular activities that demonstrate a commitment to the career

 

Graduate with a high ATAR score

(What is the ATAR score for Medicine?)

Sit the 

UCAT Exam

 

 

Be invited to, and successful at, 

university entrance interviews

 

Be accepted into a 

Doctor of Medicine program

 

Graduate with the minimum "pass" criteria or better

 

Provide all identity 

and related documentation

 

Apply for your

 provisional registration,

 

intern training placement

 

Complete

, to board satisfaction,

 a minimum of 47 weeks

 

training across four key areas of medicine

 

Complete 

any paperwork required

 to 

secure a Medicare Provider Number/s

 

Undergo 

your "r

esidency

" training – also known as a Junior House Officer (second year out of university or Senior House Officer (third year out of university)

 while applying for registration

.

 

Gain Medical Board Registration

 (you may also be required to meet other registration criteria)

 

Complete any 

"Bonded Medical Place 

Scheme

" obligations (regional service for 

scheme participants and international graduates)

 

Continue to meet all "Ongoing Professional Development" obligations

 
Becoming a doctor…or a surgeon, or a medical researcher – what most interests your child?
There are far more medical degrees available than straight "Doctor of Medicine".  There are degrees that specialise in surgery, medical research, specialist medicine, allied medical fields… discuss all the options in the medical field that may interest your child.  Some of these may require different high school studies and some universities require different levels of English accomplishment.   
A Doctor of Medicine placement isn't an easy thing to get.  A ballpark estimation for a major university offering a Doctor of Medicine program goes like this: 
3000 applicants

 

200 interviews

 

150 places

 
So yes, your child is right to feel anxious about securing a place, it's terribly competitive. 
Sit down with your child and discuss what they'd like to be, and then visit the local university sites to make a short list of courses they may apply for in the future and the pre-requisite subjects, scores, and other entry criteria for those courses.  These differ state to state and some universities require more than grades – they require an interview that demonstrates a long-standing commitment to a career in this field.  So, plan carefully, look at all the options in your area. 
Working with an A Team Tuition tutor?  Our "Academic Personal Trainers" can help your child to do this research and to understand all the options available.  We specialise in individual study strategies that get you from "How do I become a doctor" to "To become a doctor, I need to get this grade which means studying this subject matter and reaching this level on assignments and exams".  We break it down into specifics, step by step. 
Planning for a career in the medical field
Helping your child to know the harsh reality of becoming a doctor will help you to determine if they have the right mindset for all the hard work ahead.  If they do, then they're already well on their way to pursuing this noble dream. 
Ideally, planning your medical career starts in late primary school – but if your child has decided to become a doctor further down the track, there are plenty of ways to 'catch up" including commencing their university studies in an associated area and then "reapplying" in second year.  
Ensuring your child has the right attitude and aptitude for the gruelling study ahead is a deal breaker.  With the right attitude, the aptitude part can be overcome with hard work and the right support.  With the right aptitude but wrong attitude, there's not much you can do to help your child to succeed.  Our tutors focus on mindset and may be able to transform your child's attitude. 
Choosing
j
unior subjects
To "get in" to advanced levels of senior English, maths and science, your child will need to fulfill the junior level criteria.  This means committing to foundation level physics, chemistry, biology and advanced maths in the junior years.  Before you decide "they can't keep up, this isn't possible' talk to a tutor that specialises in "ambitious dreams".  Your child may surprise you, and her/himself. 
Senior
s
tudies
Your child will need, at the very least, Advanced Level Maths, Chemistry, and English.  The Australian Medical Association also recommends biology and physics but that may or may not be on the pre-requisite list at the university of your choice.   It's the single most competitive field of study, so these "heavily weighted" ATAR subjects will assist in achieving the right score to get in. 
But… my university says there are NO pre-requisite subjects????
It's true.  Many universities have no pre-requisites listed for studying medicine.  Some sites advocate for simply taking Chem and mid-level maths and then filling your senior years with "subjects you find easy" to make up the ATAR you need.  While it's true you *can* get into medicine this way, the answer is a bit more complex than that.  A Doctor of Medicine program involves an interview for entry and that interview is "make or break" – without that interview, your ATAR doesn't matter so much. 
It's a very, very competitive field of study, not just getting accepted but the actual course load is intensive. By choosing to take the "English and Chemistry only" way you: 
Limit the number of universities you can apply to

 (some do specify science and maths subjects)

 

May be eliminated at the "interview short list" stage

 

Limit the number of "pathway courses" you can apply for

 so you can "try again next year"

 

Start an intensive degree "behind the rest of the class"

 

May struggle to demonstrate your ability to 'keep up

 with the cohort

' at an interview

 

May

 not develop advanced 

reasoning skills tested on the UCAT exam

 
Planning your ATAR
y
ears 
s
tudy
At the beginning of year eleven, aspiring doctors should commence a structured study strategy.  This entails working backwards from where they need to be in ATAR rankings.  The answer is… high.  Most universities require a minimum 99 ATAR for admission into medicine.   
In the real world, this means straight As in a minimum of four applicable subjects and at a bare minimum a pass in English.  This means mapping out all 36-40 applicable weeks of year 11 and 30 or so weeks of year twelve – see the "school year" for students in each state here.  
Consult with teachers on the expected assessment types and timing

 

Create a plan to complete assignments/EEIs and study for exams

 

Assess how "involved" your teacher is willing to be in the "A+" nurturing process*

 

Understand the criteria for each of the subjects 

you're

 child is undertaking so they can understand their obligations and get insights into what an A student does differently:

 

Consider your child's social and extracurricular activities ensuring they have healthy "downtime"

 

Assess their progress regularly and get feedback from teachers

.

 

Engage a tutor where any "shortfalls" begin to appear

 

Consider whether your child will need 

"Year 11 Semester 3" study

Secure any extra-curricular/volunteer work your child may need to pass the interview process where applicable

 

Put the plan in place and assess how willing

/able

 your child is to

 achieve the smaller goals, and the big picture goals

 

Remember that if your child isn't coping with ATAR level study, it's not the end of the world.  There are allied medical courses that have fewer entry requirements and less study stress.  Your child can also take other pathways to medicine. Too much pressure on a child will n

ot help them to cope better.  

 
*
My child's teacher is unwilling to help
While your first instinct may be to assume your child landed a "dud" teacher, a lazy teacher or an overworked teacher – there may be another reason.  In some schools, teachers have reported that they're limited in the type of feedback and assistance they're allowed to give year eleven and twelve students.  This is to "keep ATAR fair".  While the Queensland education department has no publicly accessible policy on this matter, your student may report a lack of support from teachers on specific questions.  Or… you may have a dud teacher. It happens.   
Engaging a tutor who can work as a "liaison" between your child's support network (teacher, tutor, parents, child) overcomes this issue as your child has a specially trained, recent graduate of the system who can overcome any challenges arising from a reticent teacher. 
UCAT and interviewing for a place in a Doctor of Medicine program
While your ATAR is weighted in admission to a Doctor of Medicine program, the application is unlike most courses.  In fact, it's more akin to apply to NIDA to study drama than it is to a regular old Bachelor of Science.   Admission criteria varies from university to university but the all important interview takes place before ATAR scores are published.  If you haven't secured an interview, then getting a top ATAR may not actually help you to become a doctor at an Australian University.   
At some universities, the weighting for entry into a Doctor of Medicine program rests 25% on your performance in the UCAT aptitude test, 25% on your ATAR being sufficient and a whopping 50% on your performance at the interview…if you're chosen to attend one. 
By the time your ATAR is published, you're already nearly there! 
How to
be 
chosen for a Doctor of Medicine intake interview
Provided you've studied a minimum of Mathematics Methods, Chemistry and English your child will be required to sit the UCAT exam in the final months of the school year.  Your performance on this exam is the major factor in whether you'll get a coveted interview spot.   
Your application will also be weighted on your activities that demonstrate a passion for and gift for medical practice.  This is where your extra-curricular activities come into play.  The AMA recommends volunteering at a medical facility or securing a part time job in the medical industry while at high school.  You may also demonstrate an ability to work under pressure, a devotion to community service or a dedication to study to "beef up" your interview. 
Not born in Australia?  How to study
 medicine
at an Australian university
The rules for becoming a doctor in Australia differ for international students and the application process can be found here. You may need an International Baccalaureate (IBDP) score and you will still need to sit the entry exams.  Learn more about pathways to getting your prior education certified in Australia here. 
Parents play a BIG role in their child becoming a doctor
The big mistake parents make when helping their child to become a doctor is assuming it's all on the student.  The stress.  The study. The time management.  It takes a village to raise a doctor so to speak.  Parents play a vital role in encouraging, assisting, and understanding the stress of ATAR year study.  Becoming a doctor in Australia is a massive challenge for a young adult to undertake, you are the heart of their support network.  It's a big responsibility especially for busy parents or parents with "no idea how to help".  If you're feeling the stress of raising a doctor, talk to us. We're here to help make their dreams come true.