What Are The ATAR Requirements For Speech Pathology
Speech pathology offers rewarding career opportunities that can make a huge difference in an individual's quality of life. Post-secondary speech pathology programs prepare students to be able to assess, diagnose and treat a wide variety of speech and communication concerns.  
Australia's Bachelor of Speech Pathology programs have ATAR requirements ranging from the 60s well into the 90s so students hoping to get into this field will need to do their research to learn what the minimum ATAR for speech pathology is at the specific school that they would like to get into.   
I
f
 your child 
is 
concerned that they may not be able to meet the required ATAR 
for speech pathology at the school of their choice, 
A Team Tuition can help.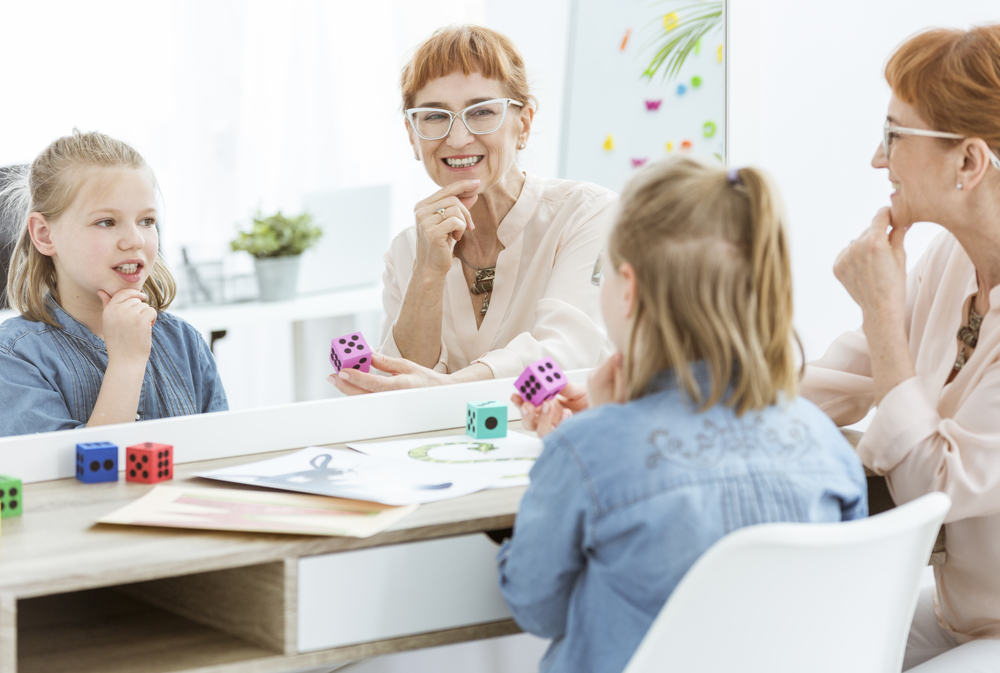 How to achieve the ATAR for 
S
peech 
P
athology in Australia
To be a great speech pathologist, English is a key component along with compassion, critical thinking, and good communication skills. Therefore, getting top grades in English in high school should be a priority. As English, maths and sciences are a key requirement for calculating the ATAR score, these subjects should be a focus in high school for university hopefuls. To learn more about how the scores are calculated, our beginner's guide to understanding ATAR is an excellent starting point. However, as ATAR requirements fluctuate from year to year, students should always aim for the highest ATAR they can possibly get in order to have the best shot at getting into their first-choice school.  
What ATAR for 
Speech Pathology is needed
 at Australian 
u
niversities? 
Luckily there are quite a few schools across Australia offering speech pathology undergrad degrees, and the minimum ATAR requirements span quite a large range. We've summarized the relevant schools below along with their minimum ATAR for speech pathology requirements.  
What is the 
minimum 
ATAR for 
Speech Pathology
 in New South Wales and Canberra?
While there are four schools in New South Wales and the Australian Capital Territory that offer speech pathology programs, the University of Canberra only offers graduate studies in this field. The other schools all offer 4-year undergrad degrees with ATARs ranging from 60 up to the mid-90s.  Although minimum ATAR scores vary greatly across these schools, students in Sydney and Canberra may still need a little extra help from a professional tutor to ensure that they have the grades they need to get into the school of their choice.   
Students will require a bachelor degree in any discipline in order to be considered for this 

2-year

 program. 

 
Has the highest minimum 

ATAR 

requirements at 

93
What is the minimum ATAR for 
Speech Pathology
in the Northern Territory? 
Students looking to study speech pathology in the Northern Territory will have to do so through the Charles Darwin University Bachelor of Health Science/ Master of Speech and Language Therapy  program. As there is just this one program to choose from, they need to achieve the highest ATAR possible to secure their spot – and for students who may need extra help getting the best grades possible in years 11 and 12, A Team Tuition can help.  
What ATAR is needed for Speech Pathology in Western Australia? 
In Western Australia, Curtin University (ranked in the top one percent of universities worldwide, offers a Bachelor of Science (Speech Pathology) (Honours) degree. If your student needs help achieving top grades to meet the minimum ATAR of 80 required to get into this esteemed university, we can help.  
What is the ATAR for Speech Pathology at Queensland Universities? 
Queensland students will have their choice of 5 different universities offering 4-year speech pathology programs (see below). Although some schools have minimum ATARs as low as 60, the University of Queensland requires a minimum ATAR for speech pathology of 92 so students will need to aim high if this is the school of their choice. If your student needs help reaching their academic goals, A Team Tuition can help. 
What is the minimum ATAR for Speech Pathology in South Australia? 
There are three universities offering Bachelor of Speech Pathology degrees in South Australia. However, with admission to all of these schools requiring quite high ATARs, students may wish to enlist the help of a professional tutor to help ensure that they get into the program of their choice.  
Minimum selection rank

 

(

ATAR plus adjustments) 90

 
Minimum

 91.8 Selection Rank (ATAR plus adjustments)

 
What is the minimum ATAR for Speech Pathology in Victoria? 
Minimum 

87.75 

s

election 

r

ank (including adjustment factors)

 
This is a 

4.5-year

 combined program

 
Minimum 

selection rank

 

72.20




 

 
Can you
study speech pathology
 without an ATAR? 
If you don't have an ATAR, there are likely still opportunities for you to study speech pathology in Australia. Many universities offer bridging courses, credit for relevant career experience and other alternate pathways to gain entry. You may be able to take a bridging course for some prerequisite subjects, take a Special Tertiary Admissions Test (STAT), or look at a tertiary studies pathway. Be sure to speak with the admissions department at the school of your choice to explore what options are available in your unique circumstance.  
Get
 on the right path to a career in Speech Pathology today
Speech pathology is a highly varied and rewarding career field with a range of study options offered across the country. However, getting into the school of your choice can still be quite competitive. If a student has their sights set on going to school in a particular state or university, they will need to achieve the highest ATAR possible to have the best chance at securing a spot. A Team Tuition has highly skilled educators ready to help students across Australia by creating customised programs catered to a student's needs – whether that be academic support, building confidence or boosting motivation. A Team Tuition is ready to help students be well on their way to delivering speech and communication education, tools and supports to individuals, families and communities across the country.