Why I Joined A Team Tuition as an Academic Personal Trainer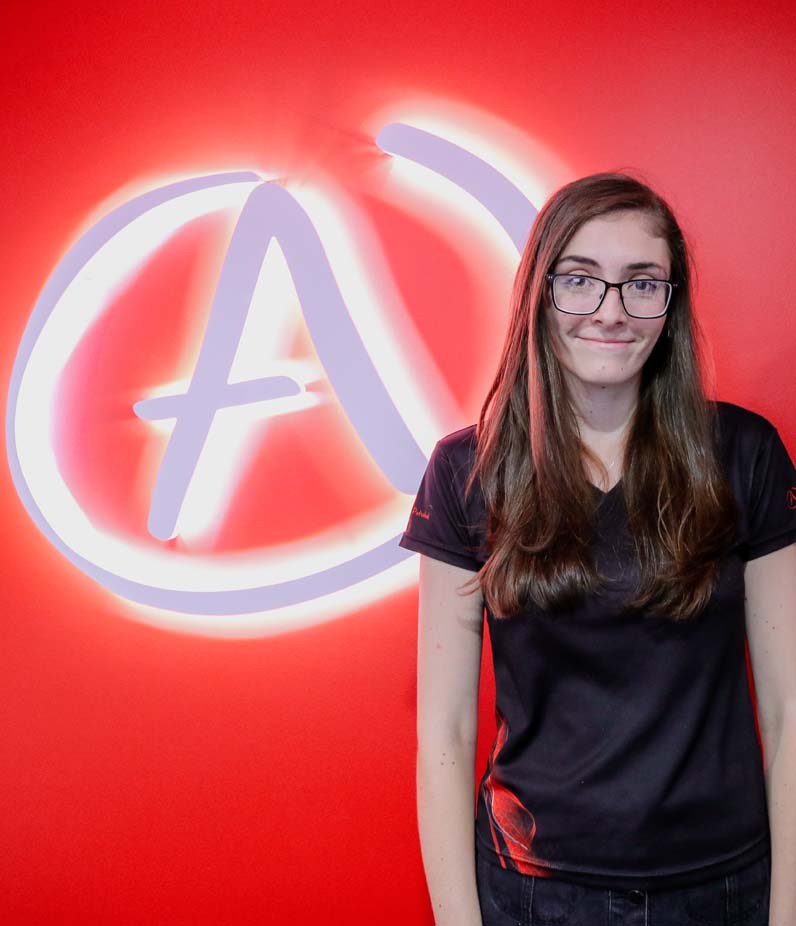 Before I found A Team Tuition, I did not have the best first-job experience!
Like most teenagers that graduate high-school, I was in desperate need of a job. In a small town, I thought I was lucky to find full-time employment in a small, fluorescent-lit, and windowless office that was relatively close to where I lived.
The first few months were like a honeymoon period. Only 17, I was the youngest in the workplace by many, many, many years. After a while, I noticed that other staff members would give me all the little, tedious tasks that they couldn't be bothered to do themselves. They would expect me to prioritise their tasks over my own work. Eventually, my age, kindness, and compliancy were completely taken advantage of by other staff. Every day I dreaded going to work. I found myself continuously asking, 'am I good enough'? This took a massive toll on my mental-health. The constant criticism made me question my own self-worth. It made me question my competency. And despite being an A-student, it made me question my intellectual ability.
However, despite all the ups and downs, I do appreciate the skills, knowledge, and resilience that I developed during my time there. It threw me in the deep end and taught me how to swim. It also provided me the financial resources and motivation to pursue my career aspirations and go to university. It made me realise that I wanted to make a real difference; not just to my boss's bank account. So, it taught me a lot. From any experience, good or bad, there is always a lesson to be learnt. Personally, I learnt many things, from interpersonal skills and business procedures to the power of resilience, self-belief, and determination. It shaped me into who I am today.
Taking this experience into consideration, when I moved to Brisbane to attend university, I made sure to spend quite some time looking for a job that would allow me to make a real difference.
I wanted to help others… take pride in my work, and most of all… just feel happy.
The A Team Tuition advertisement for new tutors/ APTs (Academic Personal Trainers) caught my eye immediately. After reading the job description, it was as if all the pieces of the puzzle fell into place. I just knew it was the job for me!
Why did I become an academic personal trainer?
I was excited about the opportunities it would bring… as with my high academic achievements, I could help, educate, and mentor kids throughout their schooling. I knew this was a great chance to make a difference in someone's life. The job requirements were also super flexible – meaning that I could work around my university studies and other commitments.
With all that said, I don't think it could have taken more than a few seconds for me to hit the 'APPLY' button! From the first phone-interview with Harley, I knew this was something special that I wanted to be a part of. His enthusiasm, passion, and love for his job were apparent in his every-word. I remember that one of the first questions I asked was about A Team Tuition's team environment – were they a family? Everyone I spoke to, could not hold the team dynamic in higher regard. They were all proud, happy, and grateful to be a part of it.
What really makes A Team Tuition stand out from the crowd is the support network it provides! Not just to the clients, but to their staff. The whole office crew is with you every step of the way. From the fantastic training that Katy provides, client services excellent communication, to Stuart managing the content and of course, the success managers… everyone works together as one. As an academic personal trainer, I report directly to my success manager Peta. She is there to listen to any of my concerns, ideas, or other issues. Personally, she has helped me grow my own skillset so much. From new concepts, ideas, how to communicate content to students to celebrating every transformation with me!
It is phenomenal what you can achieve when you have that type of support behind you. It makes me feel like I have the ability and resources to do my job properly. As a result of this, in my first few weeks, I had helped a year 11 student transform his biology grade from a D to a B! Now while the grade is fantastic, what was even better- was the self-belief that it sparked within him. He soon wanted to improve his grades for all his subjects. Soon after, I helped another student transform a B in English to an A! Then the transformations just kept rolling in!
But, while I was proud of each and every student for their results, I was prouder of their growth in self-belief, motivation, and determination.
Academic Personal Training is More Than just a Job
Being an APT has been the most rewarding, insightful, and eye-opening experience! It has made me realise that you can be passionate about your job and do what you love. It has made me realise that you can actually be excited to go to work.
That's when work doesn't feel like work anymore.
I might have got my foot in the door as a tutor, however becoming part of the A Team, also provided many other opportunities.
Straight away I got on-board with content management writing blogs… this allowed me to fulfil my passion of writing. I also joined in with the school programs, which have been one of the best experiences of my career so far.
So, whether you're a university student, wannabe teacher, or just someone with a passion for education that wants to help others and enjoys working with children, apply to become a member of the A team.
The team at A Team Tuition is so supportive and the job is so flexible, transparent, and rewarding that you will never want to leave!