5 Best Maths Apps for Primary School: Maths Learning Online
It is not just teenagers in high school who put screen time before study nowadays. Parents today also need solutions to help their primary school aged child discover the importance of Timetables over TikTok. Fortunately, there are a plenty of high-quality maths apps to help you turn your child's distraction into an asset for their educational growth and learning.
Maths learning apps are a terrific way for primary school kids to engage with their classroom content at home, through a medium they find accessible, familiar, informative, and enjoyable. Maths online apps are also perfect for you as a parent to become more involved in your child's learning. And the best part is, there are so many different online maths app options that will cater for your child's needs that are free to download and use!   
Here is our guide to help you find the best maths app to help your child's growth and development. 
The Benefits of Maths Apps for Your Child
There are numerous benefits that mathematics applications can have for primary school students. Maths learning online through the use of maths apps is an important tool for engaging students who do not find the traditional classroom setting, where complex and confusion mathematical concepts are first taught, stimulating or valuable for their learning. Likewise, the variety of free maths apps available online provides the diverse range of topics, skill levels, and learning devices necessary to cater for the needs of every primary school student.  
Maths apps also provide kids with the opportunity to hone their mathematical knowledge and skills on a regular basis, with a fun and engaging learning tool available to them at the press of a button. This is also extremely helpful for you as parents whenever you feel detached from what your child is learning in the classroom and find yourself at a loss for how to assist them when they ask you for help. 
Although there are maths online learning opportunities to suit every type of learning style, it is those primary school children who are visual learners who will benefit most from maths apps. It is important for you as a parent to discover your child's learning language so you can ensure their work in the classroom and at home is best suited to their unique needs.
Alongside maths apps, one-on-one maths tutoring can also be an effective online learning aid to assist your child, not only with helping them to understand their classroom maths concepts and content better, but also to devise a holistic study plan catered specifically to their needs, abilities, and goals.  
5 Best Maths Apps for Primary School Students
Here are the 5 best maths apps to help your primary school child reach their full potential:
1. DoodleMaths
Available across all devices, DoodleMaths was created by two Maths teachers and is distributed by Doodle Learning, a subsidiary of Discovery Education. This maths app is full of thousands of interactive and fun exercises that focus on the reasoning behind mathematical concepts taught in the classroom and then applying them to problem-solving questions. It is suitable for children aged 4-to-14. It is perfect for primary school students, as the companion app allows you as parents to monitor your child's progress in DoodleMaths and provides insight into the best way you and their teacher can tailor their learning accordingly.
2. Vegetable Maths Masters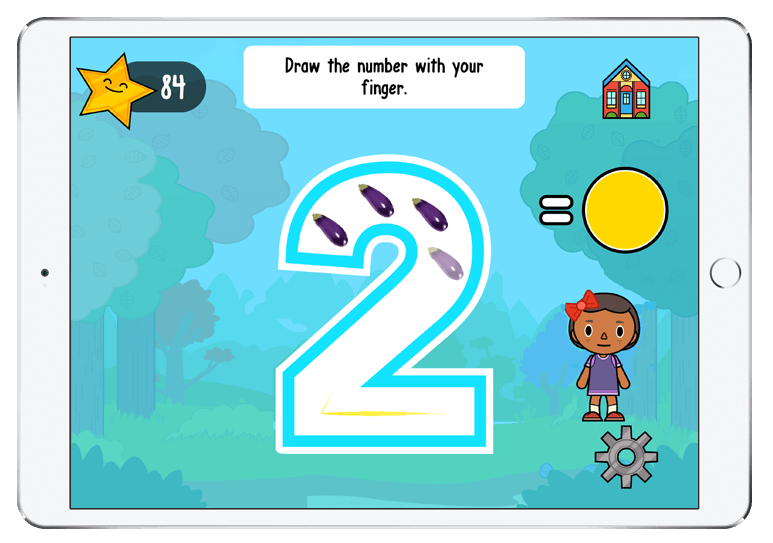 Vegetable Maths Masters is available for free on Android and Apple devices, and helps kids aged 3 to 7+ to learn basic maths skills using vegetables! Although it contains different levels for different age groups, every child picks a character to play with and then "feeds" them vegetables throughout the game based upon their answers to maths questions. The character will provide your child with feedback on how well they are engaging with the content. The app is designed to be fun and attracting to kids, giving them a sense of identification, ownership, and accomplishment regarding their own learning. It is funded by the British Psychological Society.
3. Maths Training for Kids
Available on Android devices, Maths Training for Kids is a maths online learning tool for any child over 3 years of age that focuses on the four basic algebra concepts of addition, subtraction, multiplication and division. This is done through fun and engaging activities, and it gives ample time to practice. This is one of the most straightforward and user-friendly apps on the market for your child!
4. PhotoMath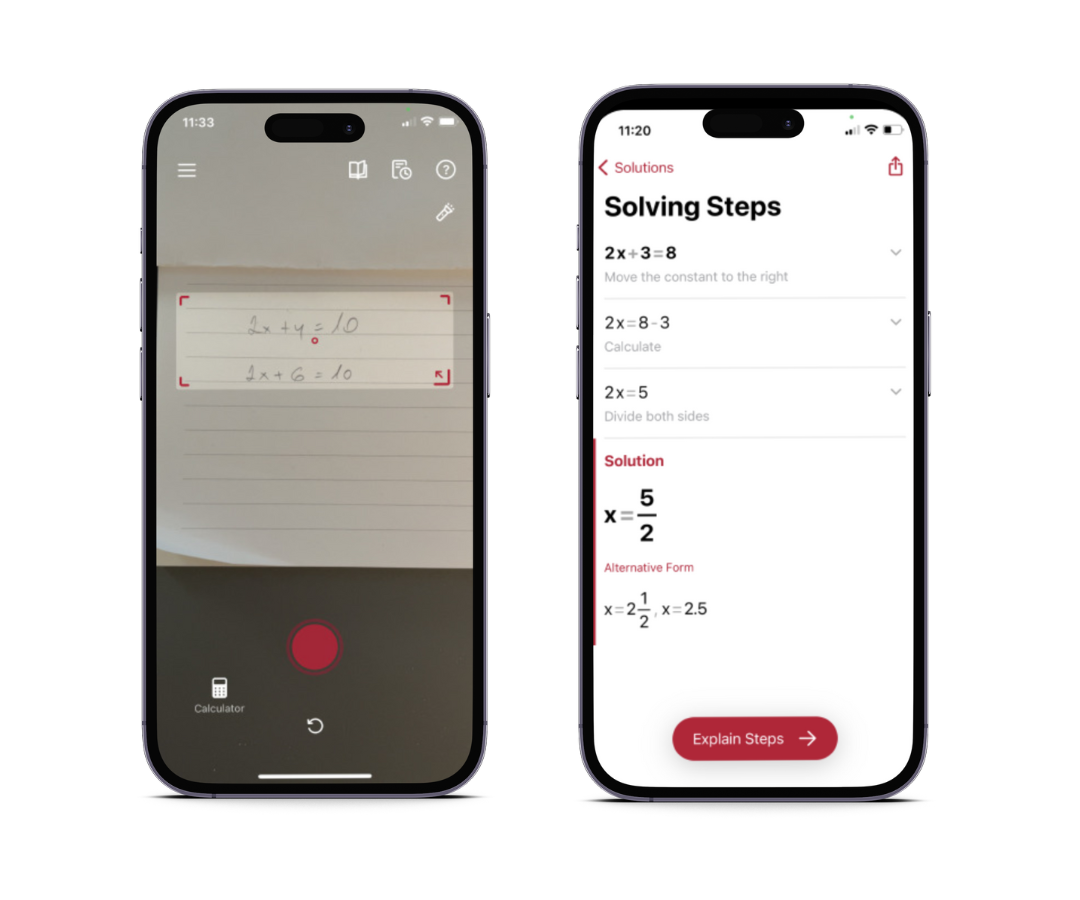 Available on all devices, PhotoMath is one of the most innovative maths apps on the market. PhotoMath allows you to take photos of any maths problems in your child's text or homework book and the app will then provide you with a detailed explanation of how to solve it! This is an extremely useful tool for helping your child with learning and understanding maths concepts that you have forgotten how to do fully as an adult. PhotoMath was created by Damir Sabol, an engineer and entrepreneur, after he struggled to help his own child with their maths homework. This maths app can be used by all ages. 
5. Brainscape Flashcards
Brainscape Flashcards, available on Android and Apple devices, is unique because it allows the user to upload the maths concepts they are working on in classroom time, which the app will then turn into flashcards to help with revision. This app is most suitable for ages 5-to-11+. This maths app provides you as a parent with an excellent tool to overcome the stress and hassle of organising and implementing a detailed revision program with your child, especially when they need to memorise a lot of complex formulas. The repetitions of the flashcards the app generates during a revision session are timed according to your child's ability. It is recommended by teachers and education scholars globally.
Reap the Benefits of Online Maths Learning Through Our Tutoring Services
As technology advances in the post-2020 world, online learning is becoming more prevalent and it can take many forms. Maths apps, on your computer or smartphone, are just one example, but online maths tutoring is another option you and your child can explore. 
Need a helping hand with primary school maths? A Team Tuition is here to help. With our tried and true tutoring methods, we can help your child get better at maths with our at-home and online tutoring. Find a tutor near you today!