Homeschooling Multiple Ages – Tips to Avoid Parent Burnout!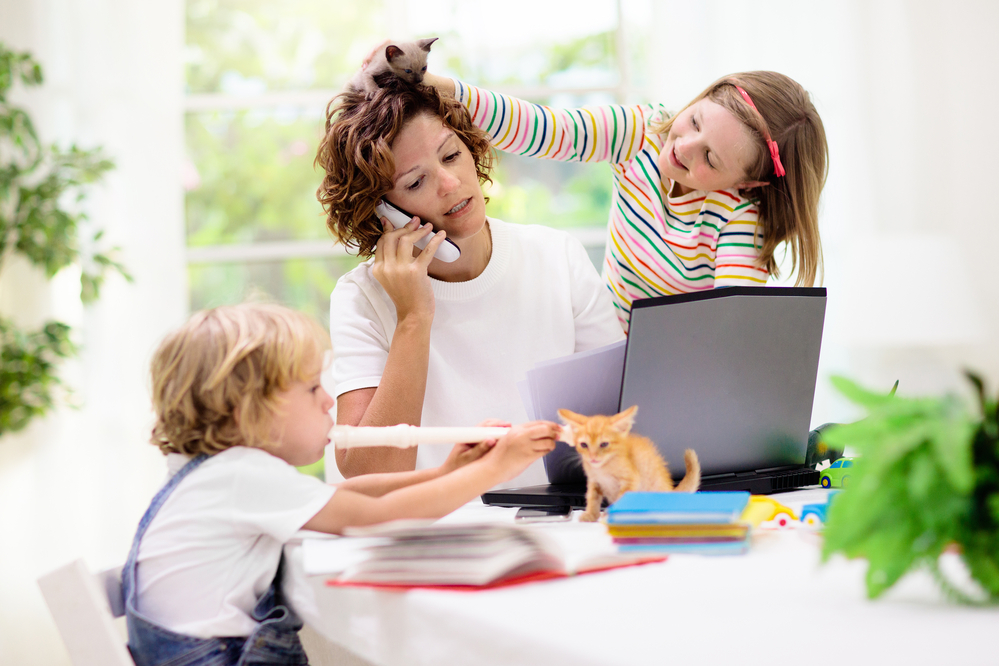 UPDATED 2021
Parents are pulling their hair out over this home-based learning business. It's adding extra pressure to kids and adults, in already trying times.
Unfortunatly you never know when an outbreak is going to occur, so we always have to be just a little ready to start learning at home. 
Distance learning and homeschooling tips for parents
Distance Learning is adding to the stresses of family life when many households have already lost income due to COVID-19. On top of financial strain, parents are now having to also take on the task of home-based learning so their children don't fall behind. 
Adding this extra workload to parents, while only temporary, can take a huge emotional toll on relationships and the mental wellbeing of children and parents alike – particularly when there are multiple kids of different ages to help at once. Here are some tips to make the next five weeks smoother, calmer and less stressful for everyone involved.
Homeschooling tips for parents
Don't force the learning times –

it doesn't matter if you have one or four kids. Odds are, they will all respond differently to learning at school and homework. Some children will respond to a more structured schedule, while with other children, you might need to 'catch' them at times when they will respond.    

Hours of education –

When children are learning from home or homeschooling on a regular basis, 1-2 hours of formal learning each day is more than adequate. For children in the lower years of schooling, one hour is plenty.

Take breaks –

Children need breaks. Parents need breaks. Even at school, a child's day is broken into segments to allow downtime for kids and teachers, so it's only natural that parents being thrown into the deep end of teaching will also need breaks. 

Don't stress –

If you are struggling to understand your child's schoolwork, teaching them is making you feel stressed, or your child is experiencing difficulties, just leave it and try again at another time. 

Ask for help –

Contact your child's teacher on the platform your school uses (Seesaw, One Note, Blackboard, etc.) for guidance. They will be able to provide you with some useful suggestions and will be able to address any issues as they arise. In some cases,

if your child is struggling to keep up with the workload

this may also include seeking the assistance of tutors.
In these times of uncertainty, it can be mentally draining and take its toll on all involved. These homeschooling tips should help you and your family transition into your 'new normal'. However, if you need help to support your children's home-based learning in the best way you can, it is okay to ask for help. 
Need a bit of help?
The tutors at A Team Tuition connect with students to get results!