... What Our Staff Have To Say ...
"It's so rewarding knowing I've genuinely helped a student- there hasn't been a session that I haven't walked away from smiling."
Bronte – Academic Personal Trainer and Former A Team Tuition Student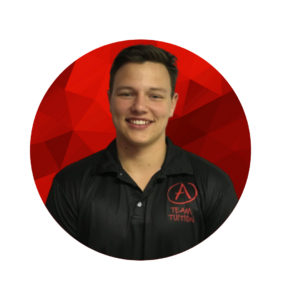 A Team Tuition goes above and beyond! This is the best description of their philosophy. The passion that is shown from all staff – from Hayden, the founder, down to every single Academic Personal Trainer on board – is phenomenal. The transformations that are made with students are life changing; not just in grades, but in attitude and motivation. Could not recommend the company more to anyone and everyone!
DJ Alexander
A Team Tuition is the best place out there for tutoring, but also to work in. It has a great family based feel to it, and everyone is super outgoing, easy to get along with and great to work with. The students benefit the most, with personalised one-on-one help in their academic pursuits. It isn't your basic tutoring; it's fun, different, and specialised towards each individual with aspects they enjoy in life. Maths can be turned into sports games and sports related topics, which engage the students and make learning fun. I wish I had A-Team when I was going through school. My grades would be different, that's for sure! It has made a massive improvement to my study techniques from working and helping out students. I cannot talk highly enough of this company.
Troy Balvert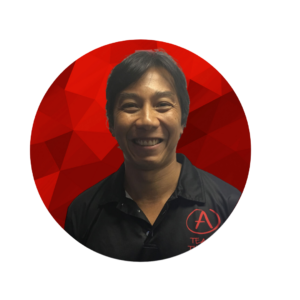 I joined A Team Tuition at the recommendation of a friend who thought I would enjoy being a tutor. What really interested me initially was A Team's approach and philosophy, focusing on coaching and mentoring rather than just "tutoring". It's been fantastic working with a business that employs this philosophy, both with the students they help and through the support provided to their staff involved. Being an Academic Personal Trainer has to be one of the most fulfilling jobs I've ever had.
Malcolm Schulstad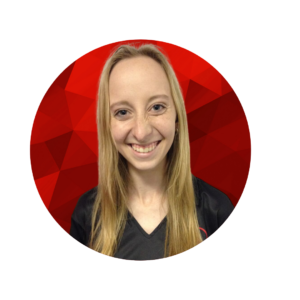 I've been a part of A Team Tuition for over two years and have loved every moment of it! There is no better feeling than being part of a movement that genuinely affects and changes people's lives for the better. From the transformation that I see in students, to the wonderful staff that support and encourage me every step of the way, and through to the management staff, who create an incredible culture and working environment – every aspect of A Team Tuition is impeccable and astounding. It is such an honour to be a part of it!
Shirja Strachan
It makes me so humbled to be an Academic Personal Trainer with A Team Tuition! Every single time I see my students, I know I have the influence to grow and transform them into the type of person that they aspire to be – no matter what that is! Most of the time, students just need a friend or a mentor who is honest with them, and who can give them the strength and the resilience to learn anything they need or want to learn. The best part about A Team is building a student's learning strategy, tailored individually to that student, that assures them that they can choose any industry or career they are interested in after school.
Brittany McEvoy