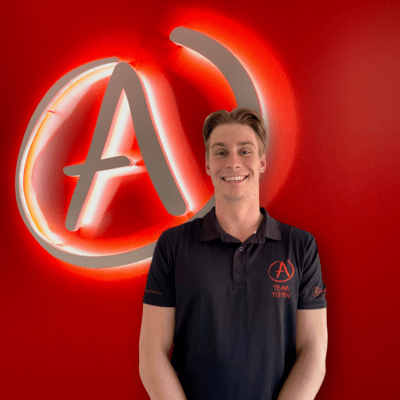 Learning Language(s): Aural, Kinaesthetic, Visual
Degree: Bachelors of Economics
School: Currently Studying at Macquerie University
Hello, my name is Andrew!
I have been a tutor since 2017 and have taught students at all different levels from year seven through to year twelve, specialising in high school maths. I am also a full time athlete training for the open Australian Swim Team. I consider myself bubbly and outgoing with a great sense of humour. I'm willing to help anyone in need and when I'm in, I'm all in. I have good leadership qualities and am confident of myself. I'm able to keep a calm and level head whenever I am in situations of stress. In my spare time, I enjoy playing sport when I can, getting involved in my community, and debating politics with others.
I am currently studying a Bachelors of Economics at Macquarie University. I chose this degree because I have a passion for economics which started in year 11, and I wanted to make this my career post swimming and after school. In the future, I would like to work as a financial consultant for a large mining firm.
Some of my greatest strengths are definitely my time management skills. As a student athlete, I am driven through my goals in both the classroom and pool, and I bring a level of professionalism to everything I do. I feel that I am a great tutor because of the relationships I am able to build with my students. I strive to be a mentor figure for all my students. This makes the learning environment more fun for the students and encourages learning and growth. In addition to this, I also structure my lessons around having the students drive the lesson what they want to learn and I guide them, giving them ownership in their own learning.
Subject: Maths Methods (Maths Advanced), Year 9 Maths, Year 8 Maths, Year 7 Maths, English Standard, English Extension, English Year 10, English Year 7/8, English Year 9, Maths Standard, Primary, Science
Location: Online Australia Wide, Gold Coast, Gold Coast Central, Gold Coast South
We help you find your perfect match with our matching program!