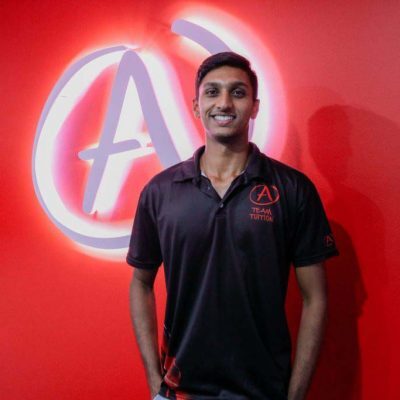 Learning Language(s): Visual, Aural, Kinaesthetic
Degree: Bachelor of Engineering/Business Management
School: Currently Studying at the University of Queensland
Hello, my name is Aminth!
I have an Indian background and migrated to Australia with my family from the UAE in 2008. I  have a passion for sports, especially cricket, and music. I'm a good listener and also think I'm quite resilient to change as my journey so far has been quite dynamic and I've had to adapt quickly. I also  like to be active, whether it's going to the gym or playing sports socially with my mates. Not only that, but I also like to sing and play my saxophone when I get time.
I am currently studying a Chemical Engineering and Business Management at the University of Queensland. I chose this degree because I have always thoroughly enjoyed problem-solving and wanted to pursue a career in which this is an integral part. I also enjoyed chemistry a lot in high school which is why I went down the chemical engineering pathway. The business degree is more to give me a better business sense and to potentially enable me to lead projects in the future.
I'd say one of my biggest strengths is that I'm good at finding systematic and logical approaches to solving any problem. I feel that I am a great tutor because I'm a good listener and sometimes my students just want to get their opinions and thoughts out to someone they trust. Apart from that, I think I have a fairly reliable theoretical knowledge from my engineering degree and can simplify complex concepts to the level required.
Subject: Maths Methods (Maths Advanced), Year 10 Maths, Year 9 Maths, Year 8 Maths, Year 7 Maths, English Standard, Chemistry, Physics, Business, English Year 10, English Year 7/8, English Year 9, Maths Standard
Location: Australia Wide Online, Gold Coast, Gold Coast North
We help you find your perfect match with our matching program!