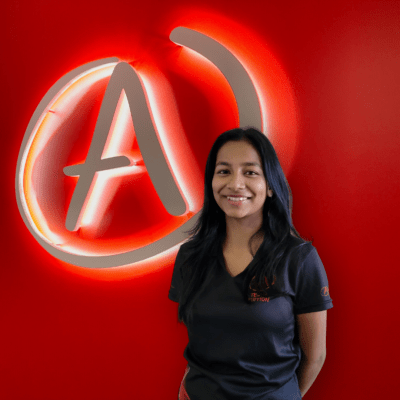 Learning Language(s): Visual, Kinaesthetic
Degree: Bachelor of Biomedical Sciences
School: Currently Studying at James Cook University
Hello, my name is Aksha!
I grew up across the globe from India to Singapore, Ireland, England, and finally Australia! I graduated from Mackay North State High School in the first QLD class to go through the ATAR system! I consider myself to be a bubbly and positive personality, and happy to give everything a go! In my spare time I enjoy hiking, music, dancing and strength/weight training.
I am currently studying a Bachelor of Biomedical Sciences at James Cook University. I chose this degree because I have a passion for studying biology and the human body. In the future I would like to become a Doctor!
Some of my greatest strengths are my persistence, determination, and my ability to never give up. I feel that I am a great tutor because of my ability to persevere, be versatile, and positive during difficult times.
Subject: Year 10 Maths, Year 9 Maths, Year 8 Maths, Year 7 Maths, English Standard, Biology, Geography, English Year 10, English Year 7/8, English Year 9, Maths Standard, Primary, Science
Location: Australia Wide Online, Townsville
We help you find your perfect match with our matching program!