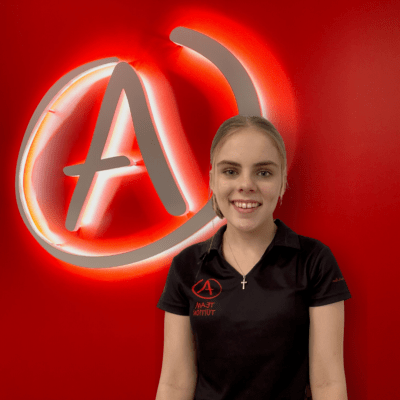 Learning Language(s): Visual, Aural
Degree: Bachelor of Advanced Humanities
School: Currently Studying at the University of Queensland
Hello, my name is Ainsleigh!
I am an idealist at heart and feel very passionately about things I like or dislike. I do everything I do to the best of my ability and am somewhat of a perfectionist. In my spare time I enjoy singing, swimming, and reading
I am currently studying a Bachelor of Advanced Humanities at the University of Queensland.  I chose this degree because I have an interest in understanding the past and using it to gain a better understanding, perspective, and respect for the present. Studying history and peace and conflict analysis is the perfect field for fulfilling this passion. In the future, I would like to strive to be a historian and academic. 
Some of my greatest strengths are that I have excellent organisational and time management skills. I feel that I am a great tutor because I am passionate about education and desire for everyone to get the most out of their school years as possible.
Subject: Year 10 Maths, Year 9 Maths, Year 8 Maths, Year 7 Maths, English Standard, Chemistry, History, English Extension, English Year 10, English Year 7/8, English Year 9, Maths Standard, Primary, Science
Location: Australia Wide Online, Brisbane, Brisbane North
We help you find your perfect match with our matching program!