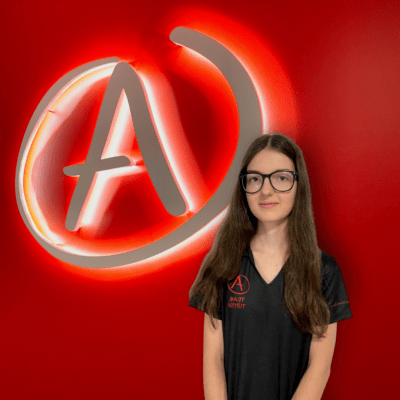 South Brisbane Science and Maths Tutor
Learning Language(s): Visual
Degree: Bachelor of Nursing/Midwifery
School: Currently Studying at the University of Queensland
Hello, my name is Abbey!
I recently graduated from high school in 2020 and am currently studying at The University of Queensland in Nursing and Midwifery. I chose this degree because I want to not only help others, but also apply my knowledge and love of science into my career. Nursing and midwifery will allow me to explore the science side of health and apply it in real, meaningful situations, plus I absolutely love science and maths! I finished year 12 with a 99.45 ATAR and dux of my school and can't wait to share my strategies for success with other students!
I'm a caring and gentle person who loves to help others. I'm dedicated to students and enthusiastic about tutoring! In my spare time I enjoy ballet, walking my dog, and going to the beach!
My greatest strength would be my compassion towards others. I feel that I am a great tutor because my experience in senior school has equipped me with successful strategies for academic achievement that I am able to share with my students. As a caring individual, my support and assistance will make learning fun and hopefully I can spread my love of learning!
Subject: Maths Extension 2, Maths Extension 1, Maths Methods (Maths Advanced), Year 10 Maths, Year 9 Maths, Year 8 Maths, Year 7 Maths, Biology, Chemistry, Physics, Maths Standard, Primary
Location: Australia Wide Online, Brisbane, Brisbane East and Bayside, Brisbane West and Ipswich
We help you find your perfect match with our matching program!