AUSTRALIAN BOARDING SCHOOLS
We Believe That Any Student, Anywhere Can Achieve "A" Grades With
The Right Support, Strategies and Mindset
Our boarding school tutoring service is unlike anything ever seen before in Australian boarding schools.
Students who attend boarding school are typically sent from their homes for the purpose of providing exceptional opportunities and experiences. Boarding homes are able to provide wonderful systems, as well as learning and growth opportunities for students; however, the vital support branch of a parent is lost within a boarding school environment. While schools attempt to provide this at every possible turn, they are responsible for a few hundred boarding school students, and therefore cannot provide one on one mentoring, support, and coaching in the way that a parent or guardian is able to.
This is where our incredible Academic Personal Trainers come in. We are trained to provide a highly individualised, encouraging experience for boarding school students. Academic Personal Trainers not only assist in their schooling experiences, but are additionally able to mentor and coach students through the rough and tough situations that students may face. Our aim is to be a link between students and parents, and provide a service that accomplishes everything our students' parents and guardians would do if they had the opportunity.
Creating an A Student Program - Primary School
Transformation Benefits.
THE STRATEGIES - ACADEMIC STRATEGY AND PLANNING
Customised Teaching Approach
Fun, Interactive and Engaging Tutoring Sessions
Tailored to Student's Individual Learning Style
Aligned with Classwork and Assessments
Consistency and Dedication
Qualified and Trained Tutors
THE STRATEGIES - ACADEMIC STRATEGY AND PLANNING
Nutrition and Health Strategies to Optimise Brain Performance
Classroom Focus and Engagement Strategies
Parental Support Optimisation
Teacher Relationship Development
Assignment Strategy and Planning
Personalised Learning Strategy
Motivation Development and Management
Anxiety and Stress Management
Subject Selection and Future Planning
Problem Solving and Moral Reasoning
Relationships and Understanding
GOLD COAST, BRISBANE, IPSWICH
AND TOOWOOMBA TUTORING
CUSTOMISATION OF OUR BOARDING SCHOOL TUTORING SERVICE
A Team Tuition's boarding school tutoring program is a highly customised and intensely focused service. As opposed to our private home tutoring service, boarding school tutoring presents a lack of support for students individually. While staff consistently attempt to care for students, it is highly unlikely that students will receive typical external mentoring or influence (as they would from a parent).
Therefore, our focus as Academic Personal Trainers is to adapt to the role of the parent in positively influencing, mentoring, and connecting with students. We are an external factor with a direct ability to inspire and transform students. Importance is placed upon keeping with a consistent program, with regular tutoring sessions being held. This allows tutors to break down any barriers that students may have due to fear or discomfort.
The relationship that forms between students and A Team Tuition tutors then bridges the divide between the rest of a student's support team – parents, guardians, and boarding school staff. A Team Tuition consistently aims to work symbiotically alongside the dedicated boarding school staff, and regularly check in with the parents and guardians of students, regardless of their distances from students.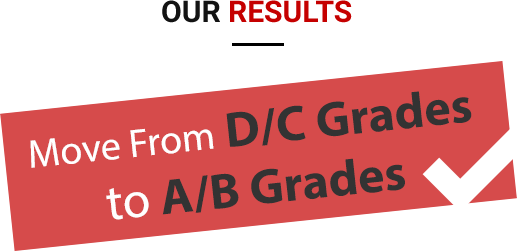 WHAT OUR CLIENTELE HAVE TO SAY
Angus and Maria Cowan - Parents
We have utilized the A-Team tuition services for a number of years. Both our son (former pupil at The Southport School), our daughter (current pupil at St. Hilda's School) and we the parents have benefited from A-Team. What we have found with the A-Team is they are active and caring partners in our children's education. Indeed, the caring ethos of A-Team and the company's holistic approach to education is not only shared by the A-Teams CEO, but also the A-Teams tutors and administrative support staff. In our experience, and again from the CEO down what we have found is the A-Team are prepared to be flexible (they really do look to provide the right tutor to the student) and are genuinely committed. The A-Team provide not only high quality academic tutoring that will improve the students quantitative intelligence, but also the A-Team are able to mentor and develop other key forms of aptitude, including emotional and social forms of intelligence.

Katrina – Mother
We love A Team! We are so glad we have them to work with our son. His tutor had instant rapport with him and was able to get him to open up about things we had no idea on (despite asking what we thought were the right questions!). Our son's teacher has already mentioned how much more focused he is and that his attention to detail is improving. Our tutor is so flexible with timing and if he and my son are in the middle of something he doesn't call time right on 7pm but will stay until the they've worked through whatever they're working on. We are really very impressed with A Team Tuition.

Lucy - Senior School Teacher
As a Secondary school teacher of Business and English, I 100% believe in the work of A Team Tuition in assisting students to achieve their academic potential. Their unique approach to helping students feel confident in their preparation for exams, assessments and increasing their literacy and numeracy skills, sets them up for success, no matter their hesitations. It is so important, especially within this generation, to find ways to keep students engaged in the learning process. I am thankful there is a team of young people willing to support our schools in educating students for the future.

Collette - Mother
The word "Proud" doesn't even come close to expressing how we felt last night at our daughter's Awards Ceremony. The studying structure and skills she has developed since starting with the program has been invaluable. We cannot thank you enough, and yes, "thank you" just doesn't seem to say how grateful we truly are. You guys are amazing!

Jason – Former School Principal
It is with pleasure that I provide this testimonial for A Team Tuition. I have found their approach to working with young people as extremely professional and very much focused on the individual needs and circumstances of each child. A Team is focused on delivering the best possible outcomes to all students irrespective of their academic ability and are well versed in supporting children within the Out Of Home Care sector. I highly recommend their program to all students wanting to achieve A standard grades.

Skylah – Year 9 Student
I can't even put in words how amazing A Team Tuition is! Throughout my whole schooling years, I always put in so much effort and strived to achieve good grades. I never achieved the grades that I wanted. Luckily A Team came to me and in just less than a term working with them I received an A for maths (the subject I struggled most with!) I definitely recommend A Team Tuition, this great, supportive team will help you succeed!

Sharon – Mother
My son has benefited tremendously from his A-Team academic personal training during the past year. Alongside greatly encouraging improvement in his academic results, the most outstanding and important outcome has been enhancement of his self-motivation and drive, and even more importantly, development of his self-confidence. Thank you so much A-Team for all you've done for my son! The A-Team program is absolute gold.

Mae – Year 12 Student
A Team Tuition has helped me develop into the best student that I can be. I am now reaching my full potential thanks to them. They are so supportive and really understanding. All the staff at A Team Tuition really are passionate and so friendly. I would 100% recommend A Team Tuition to any student or parent.

Michael - Father
We highly recommend A-Team tuition to any parent who is considering tuition for their child. Not only do the team at A-Team improve grades, they also focus on the underlying skills and qualities of character required to continue on the right path in life. Once again, we cannot recommend A-Team tuition highly enough. Whether you need help with homework, assignment & exam preparation or just a confidence and motivation boost at school – we can help!
Tell us about your child and we will get in touch as soon as possible!