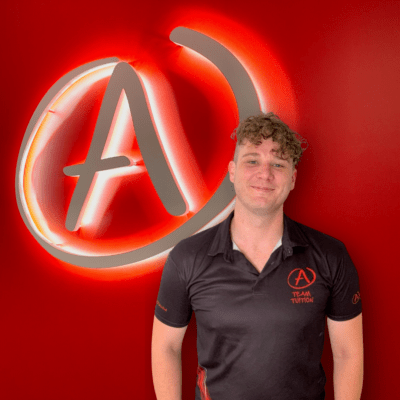 Learning Language(s): Aural, Visual
Degree: Bachelor of Electrical Engineering
School: Graduated from Queensland University of Technology
Hello, my name is Samuel!
I'm a bush kid who grew up on a farm in NSW, 30min from a town of 1,000 and over an hour from anything bigger. I've always loved learning and was quick to pick up on things, but I really struggled with study and discipline. After learning all of those skills the hard way and putting in a lot of effort into my school strategies, I'm now on the other side with a Bachelor in Electrical Engineering where I specialised in renewable energy. Over time, I have become to believe my part in this is teaching others about the wonders of technology and all the discoveries we've made in order to get to where we are, and where we need and want to be.
I've worked for many years in tutoring and other education roles, and find great reward in sharing my passions for nerdy things, like how magnets work. My main hobbies are playing, recording and producing music.
I have completed a Bachelor of Electrical Engineering at QUT. I chose this degree because I am passionate about moving the world away from fossil fuels.
Some of my greatest strengths are my problem-solving and gratitude. I feel that I am a great tutor because I am always searching for unique ways to engage with east student based on how they see the world.
Subject: Engineering, Maths Extension 2, Maths Extension 1, Maths Methods (Maths Advanced), Year 10 Maths, Year 9 Maths, Year 8 Maths, Year 7 Maths, English Standard, Physics, English Extension, English Year 10, English Year 7/8, English Year 9, Maths Standard, Primary, Accounting, Music
Location: Brisbane, Brisbane North, Brisbane West and Ipswich
We help you find your perfect match with our matching program!