Writing A+ EEI Assignments and Research Reports Manual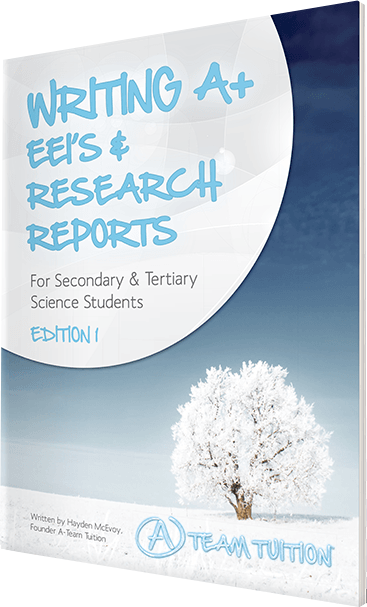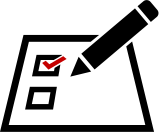 Aligned With The Australian Curriculum
Usually Delivered Within 24 – 48 Business Hours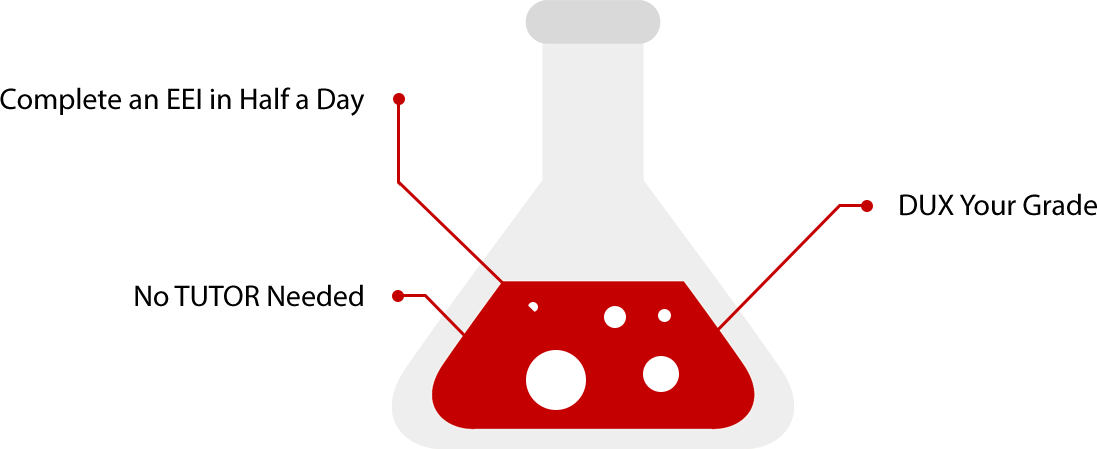 DEVELOPED BY OP 1,
A+ SCIENCE STUDENTS, TEACHERS, TUTORS AND UNIVERSITY PROFESSORS
Our Student's Average Improvement With Their EEI's and Research Reports

Of Student's Who Used This Manual Achieved
A+

Grades
WHAT PEOPLE ARE SAYING ABOUT OUR MANUAL
Miss Madison Brown - A+ Standard Chemistry Student
A Standard Grade 12 Chemistry EEI Student in 2013. Emmanuel College Graduate of 2013.
Hayden's guide to Writing A+ EEI's and Research Reports has made deciphering, formulating and analysing the data for an EEI 110% easier! I went from being a B standard student to an A+ standard literally overnight with the manual. I would 100% recommend it to anyone who wants results quickly, because hands down it works every time.
Miss Jordan Kopittke - High Distinction Student
Currently Completing a Double Degree in Biomedical Science and Law at Bond University.
I was given Hayden's, "Writing A+ EEI's and Research Reports" prior to my first scientific report in foundation year Biomedical Science. It is very easy to read and laid-out in a professional but not intimidating manner. It literally gives the reader step-by-step instructions on how to write a perfect scientific paper and maximise grades from basic content. It is broken down into more digestible chunks enabling the reader to move through steps faster and more efficiently, thus making it perfect for any age group to achieve desired results.
Miss Jacinda Manettas - A Standard Chemistry Student
A Standard Grade 12 Chemistry EEI Student in 2013. All Saints Anglican College Graduate of 2013.
The Discover The Secret A+ Blueprint on EEI's & Research Reports manual is a phenomenal guide to aiding students to achieve easy A's in these assignments. Throughout years
10-12 it helped me progress from a C+ to an A in my Chemistry course. It dramatically improved all sections of my report as I referred to it throughout. I honestly would have been lost without this manual. It has taught me a lot heading into university and I will definitely use the techniques it taught me to write future EEI's and research reports.
Mr Kyle Jackson - A Standard Chemistry Student
A Standard Grade 12 Chemistry EEI Student in 2013. Emmanuel College Graduate of 2013.
I purchased the EEI Manual at the beginning of Term 3 in my final year of school and how I regret not doing it sooner! On previous EEI's I achieved a low B/B- grade and with the help of this guide and a bit of hard work i got an A on my two EEI's, marks that I never thought were possible. Without this I would no doubt have been stuck in the B range whereas now I rank much higher in my classes, going forward with much more confidence and motivation.
Mr Thomas Atfield - A Team Tuition's Student of 2012 and A+ Physics Student.
Graduate of Aquinas College in 2012 – In one year grade improvement from a D+ to an A+ in Physics. Currently studying a Bachelor of Engineering at Griffith University.
I came to Hayden and A-Team Tuition just finishing semester 1 of grade 11 after receiving a D+ in my physics course at Aquinas College. Not only was Hayden able to help me with the technical side of the course and my EEI's, he was also able to provide me with the much needed motivational skills and the ability to study and structure my EEI's to an A+ standard. With the EEI manual and Hayden's aid I not only completed my physics course on an A+, but I gained a great friend throughout the process. I believe that anyone who has the chance to work with Hayden and his team should cherish the time and gain the absolute most from knowledge they are able to impart.
Dr Daniel Donner – Editorial
BBiomedSci, MMedRes, GCResMgt, PhD.
Griffith University Anatomy & Physiology Lecturer – Published Medical Text Book Author, Founder and Director of Nutrition Underground.
"…an incredible resource for aspiring students and especially for those with hidden proficiencies and talents masked by a sheer lack of task-direction. Students are required to tackle complex tasks inherent in scientific research often without the training and analytical skills which can take years to develop organically. This manual directs students with a step-by-step guide to approaching scientific inquisition confidently. I wish I was afforded this perfectly-crafted practical tool before I began my career in medical research."
Dr Christopher Irwin – Editorial
PhD of Nutrition and Dietetics, Masters of Nutrition and Dietetics, Bachelor of Exercise Science and Bachelor of Education.
As a former secondary school teacher in HPE and Senior Sciences, now currently involved in tertiary education, I believe this manual is the perfect tool for assisting students with achieving their academic potential in writing EEI's and research reports. The A Team Tuition manual designed by HD student Hayden McEvoy will benefit both secondary and tertiary students aiming to improve their academic performance. If only this had been available to students years ago!
Usually Delivered Within 24 – 48 Business Hours
START MY CHILD'S TRANSFORMATION TODAY!
Whether you need help with homework, assignment & exam preparation or just a confidence and motivation boost at school – we can help!
Tell us about your child and we will get in touch as soon as possible!
The Creating A Students Program is the Highest Performing Tutoring Program in Australia