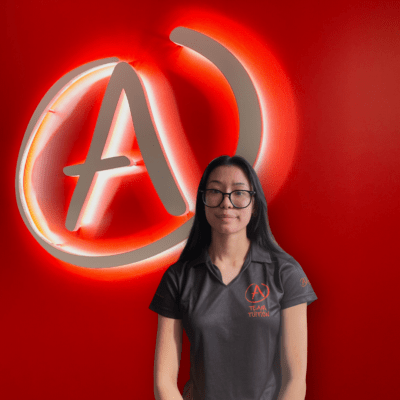 Learning Language(s): Aural, Visual
Degree: Bachelor of Biomedical Sciences
School: Currently Studying at Griffith University
Hello, my name is Amber!
I am an avid lover of the sciences as well as all things creative.
Some fun facts about me are, that I have the same birthday as my dad and I have 11 pets at home. I consider myself enthusiastic, passionate, and kind. In my spare time, I like to play guitar and write songs, watch Netflix, and play Minecraft.
I am currently studying a Bachelor of Biomedical Sciences at Griffith University. I chose this degree because ever since I was younger, I always wanted a job where I could help people and I think the medical field is the perfect place to do so. I want to be a researcher, as there are so many new things to uncover and learn.
My greatest strength is my creativity as it allows me to keep an open mind, gives me tools to overcome obstacles and discover new ways to learn. I believe I'm a great tutor as I aim to create a space learning space for students by being patient and caring. I am also extremely passionate and hope to share that with my students.
Subject: Maths Methods (Maths Advanced), Year 10 Maths, Year 9 Maths, Year 8 Maths, Year 7 Maths, English Standard, Biology, Chemistry, English Year 10, English Year 7/8, English Year 9, Maths Standard, Primary, Music
Location: Australia Wide Online, Gold Coast, Gold Coast Central, Gold Coast South
We help you find your perfect match with our matching program!