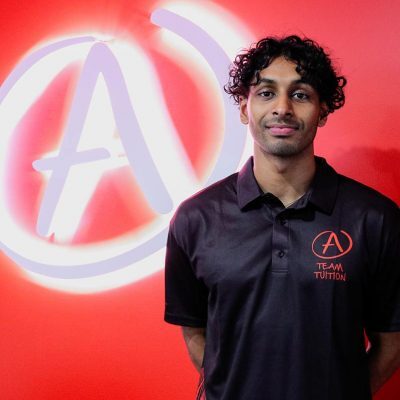 Learning Language(s): Visual, Aural
Degree: Bachelor of Dental Health Science
School: Currently Studying at Griffith University
Hello, my name is Akith!
I am a 2nd year dental student at Griffith University. I was born in Sri Lanka, moved to New Zealand when I was 10 and now study in Australia so I have met quite a variety of people. I love playing and watching basketball, working out and studying. I feel that I am outgoing, empathetic, light-hearted, organised, and hilarious. In my spare time I enjoy playing basketball, going to the gym, Fashion, and music.
I am currently studying a Bachelor of Dental Health Science at Griffith University. I chose this degree to pursue my ambition to work in the healthcare sector as a Dentist.
I believe I have a strong can do attitude – if something doesn't work for me to begin with, I will keep trying until I am able to excel.  I am a great tutor because I go above and beyond for my students. I've met a lot of people from differing backgrounds and ages and I do my best to tailor my time with them to maximise productivity. Not only that, but I focus on implementing new study, organisation habits and thinking techniques that are beneficial to the student beyond simply their next exam.
Subject: Year 10 Maths, Year 9 Maths, Year 8 Maths, Year 7 Maths, English Standard, Biology, Chemistry, English Year 10, English Year 7/8, English Year 9, Maths Standard
Location: Australia Wide Online, Gold Coast, Gold Coast North
We help you find your perfect match with our matching program!