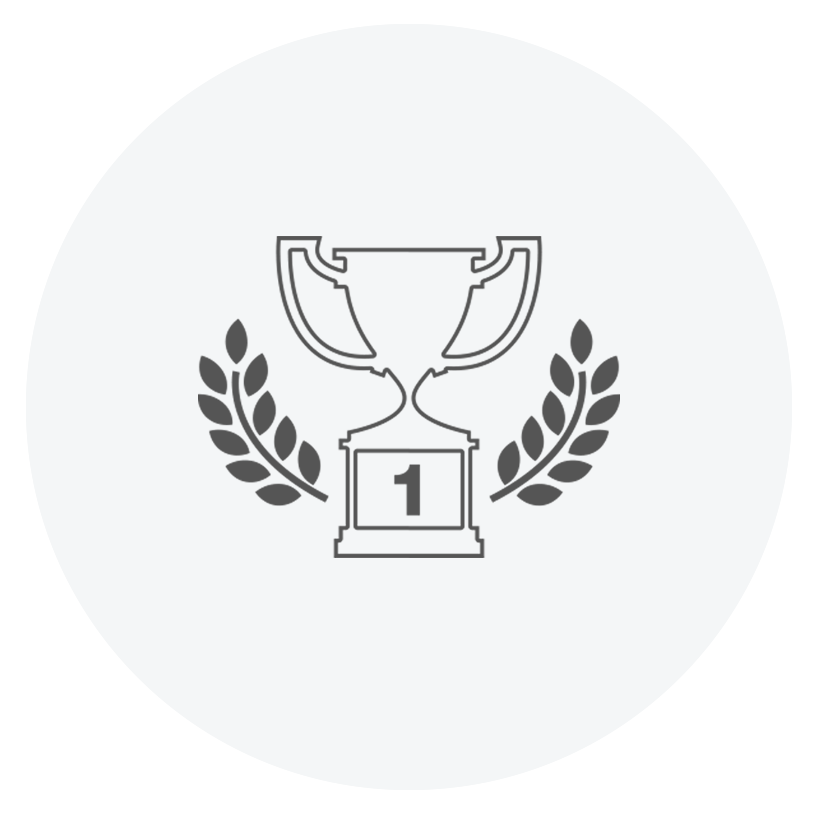 Our Hall of Fame began in 2012 as a way of acknowledging the exceptional students and Academic Personal Trainers we've encountered in the world of A Team Tuition. There are numerous outstanding individuals we teach and employ each year; this section is dedicated to recognising their extraordinary efforts. As our company continues to expand, so will the list of names on this page. These individuals showed incredible dedication, commitment and drive thus making them strong assets to the A Team Tuition community.
All
2012
2013
2014
2015
2016
2017
THOMAS ATFIELD
2012 STUDENT OF THE YEAR
THOMAS ATFIELD
2012 STUDENT OF THE YEAR
Thomas came to A Team Tuition when he was about to leave Physics, as he was sitting on a D+. He lacked motivation and insight into how to study and structure assignments properly. After an initial session with Thomas, it became quite obvious that he was extremely intelligent – he just needed motivation and academic structuring.
After spending a small amount of time inspiring Thomas and altering his academic mindset, a personalised, strategic program was devised. Within a couple of sessions, he was able to quickly understand not only how to study, but how to prepare for exams and write A-standard assignments. He then began to take control of his Physics grades, and within just 5 weeks had jumped from a D+ to an A- on his Term 1 assessment piece!
After this success, Thomas then continued to work hard to obtain an A- in Term 2, and eventually to double A+ grades in Term 3 and Term 4. Thomas is the perfect representation of an A Team Tuition student who had ability, but never understood how to truly apply himself. With the aid of A Team Tuition's unique program, we were able to work together to unlock his potential, and achieve the A grades he had always been chasing. Congratulations Thomas, what an amazing transformation!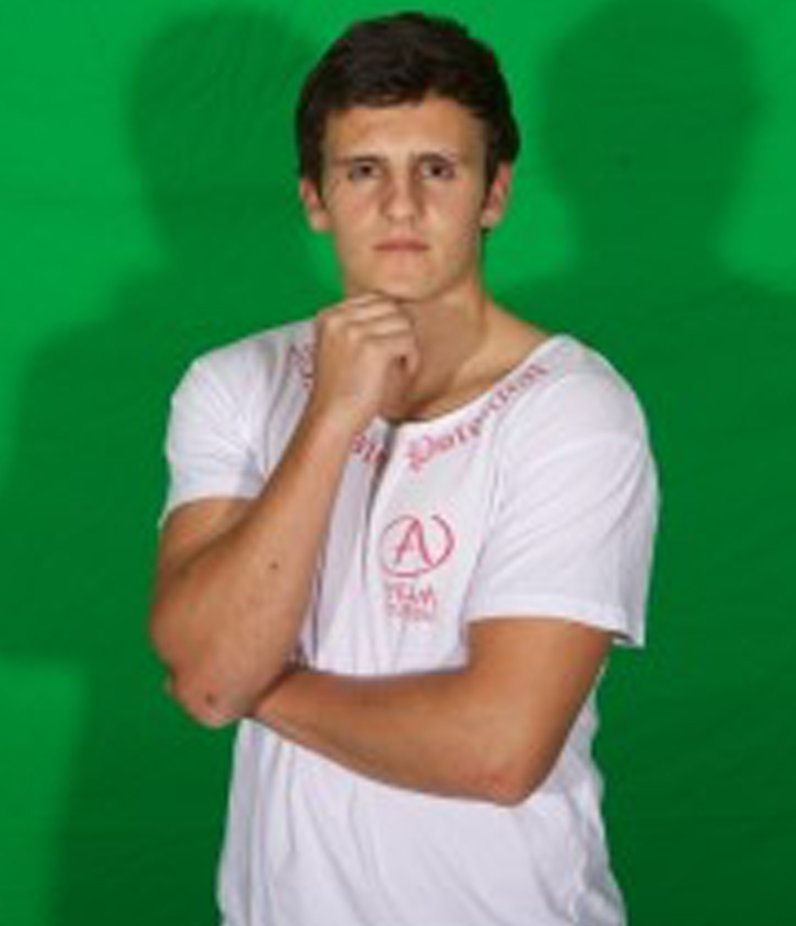 CHRISTOPHER MANBY
2012 ACADEMIC PERSONAL TRAINER OF THE YEAR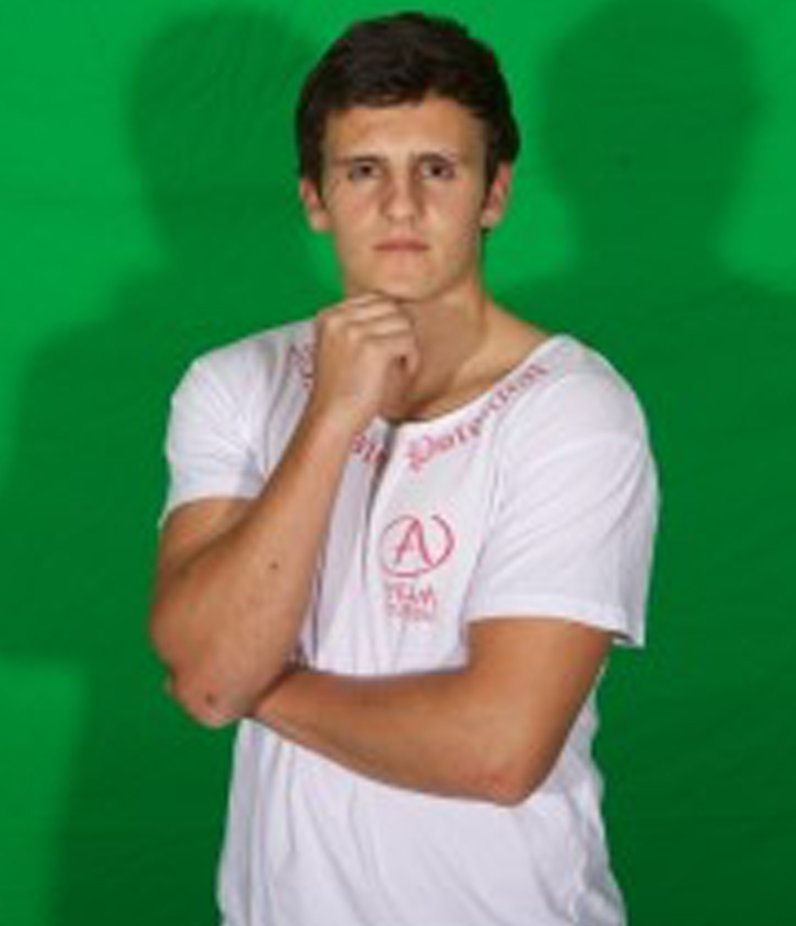 CHRISTOPHER MANBY
2012 ACADEMIC PERSONAL TRAINER OF THE YEAR
Christopher Manby, known mainly by his last name, joined A Team Tuition in 2012. Since he first joined the family, he has shown an astounding ability to connect with his students, alongside his remarkable passion for teaching and helping others. He is the true quintessence of an Academic Personal Trainer.
Since Manby's first ever student, Mitchell Carter, he has managed to bring not one, not two, but all ten of his student's up to achieve their goal grades for the year! Special mention to Larissa Perrin, Christie Perrin, Peta Cannon and Marco Kroon who achieved A-grades! His other students achieved admirably as well, with B-standard grades as an average. This was a sensational effort, considering all of his students were on C's and B's to begin with.
Congratulations Chris, what an astounding year!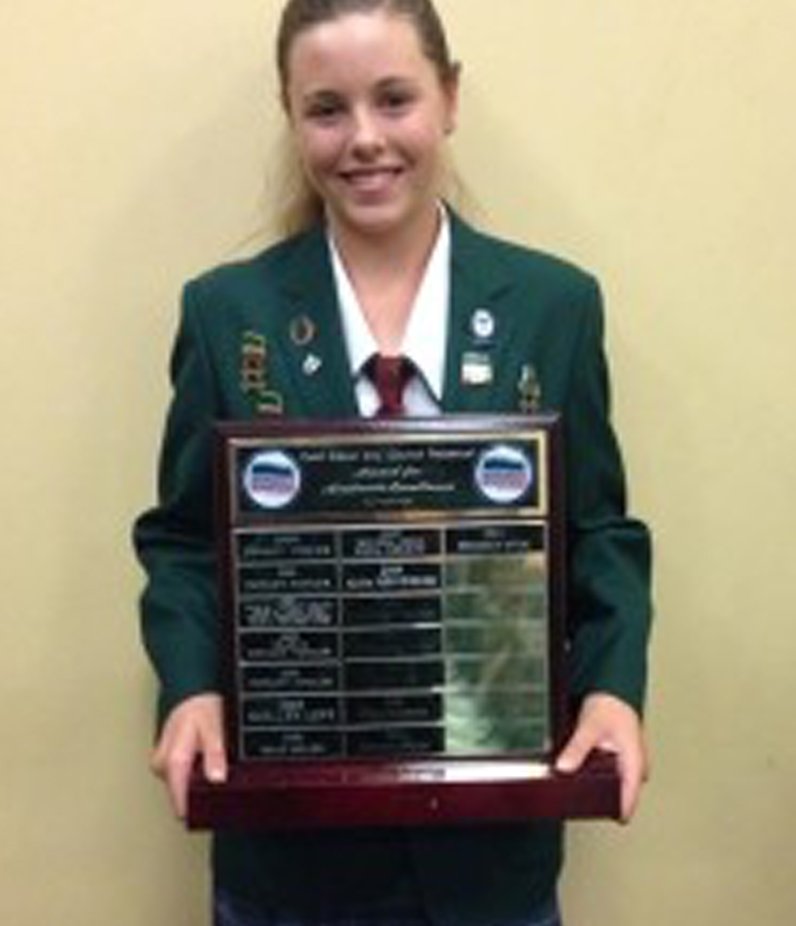 SHANIA DOLAN
2013 STUDENT OF THE YEAR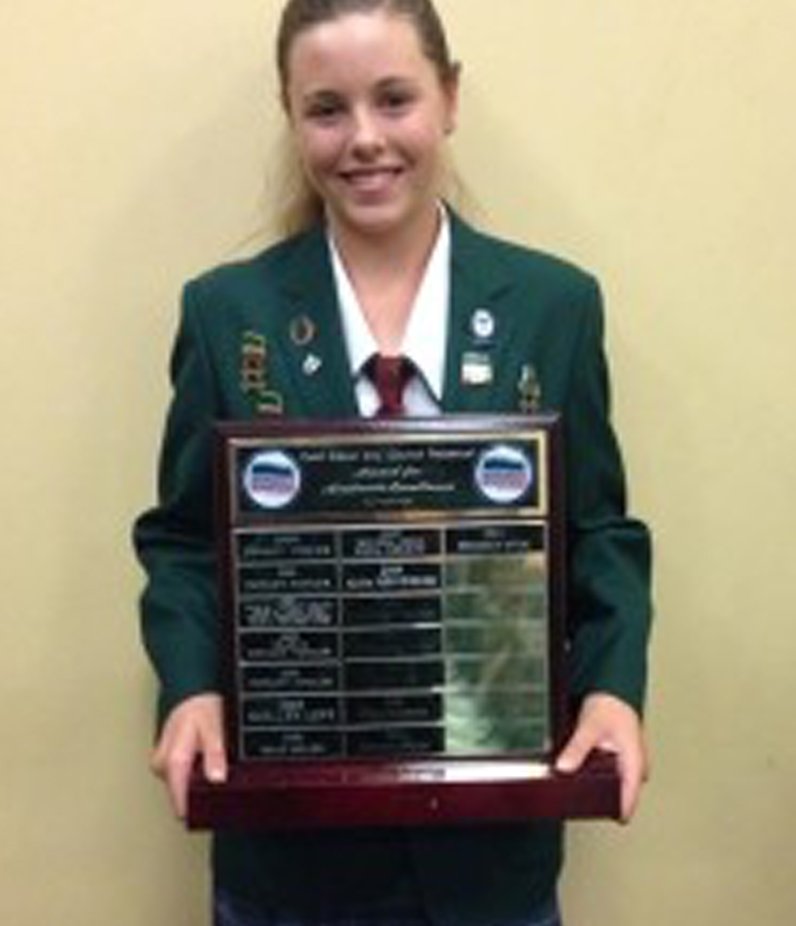 SHANIA DOLAN
2013 STUDENT OF THE YEAR
Shania Dolan is the latest addition to our Hall of Fame, and definitely deserves her place! She is one of the extraordinary students who have blown us away with their unsettling determination and unwavering dedication to their academic success. Frankly, her amazing results speak very loudly for themselves!
When Shania first joined A Team Tuition at the start of 2013, she had been struggling to break out of the B-grade band for Mathematics B. Unfortunately, her difficulties were only worsening. With Year 12 beginning, Shania took action, enlisting the help of her A Team Tuition Academic Personal Trainer for the next 12 months: Basem Mourad.
Basem introduced Shania to the Creating A Students Program, and together the dynamic duo embarked on their tutoring journey. Ultimately, Shania graduated Year Twelve as her school's overall Dux and topped three of her subjects. As if this wasn't enough, she received a total of ten different achievement recognition awards at her school's Presentation Ceremony, including an Academic Scholarship to the University of Queensland. Talk about an amazing outcome!
Congratulations Shania!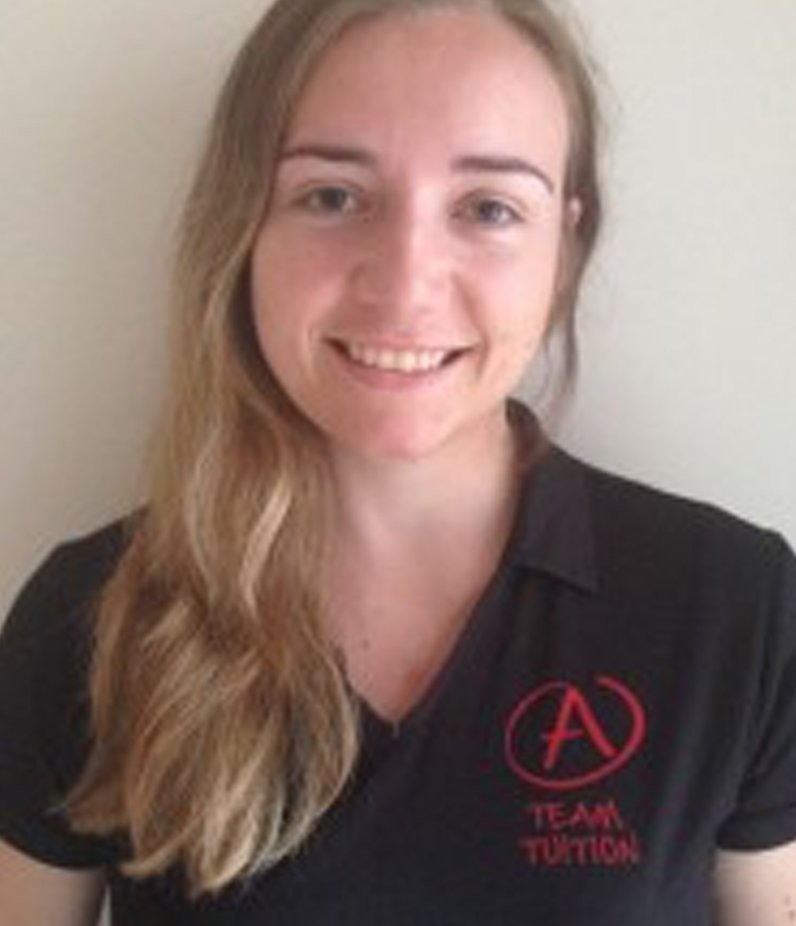 TORI MCGEARY
2013 ACADEMIC PERSONAL TRAINER OF THE YEAR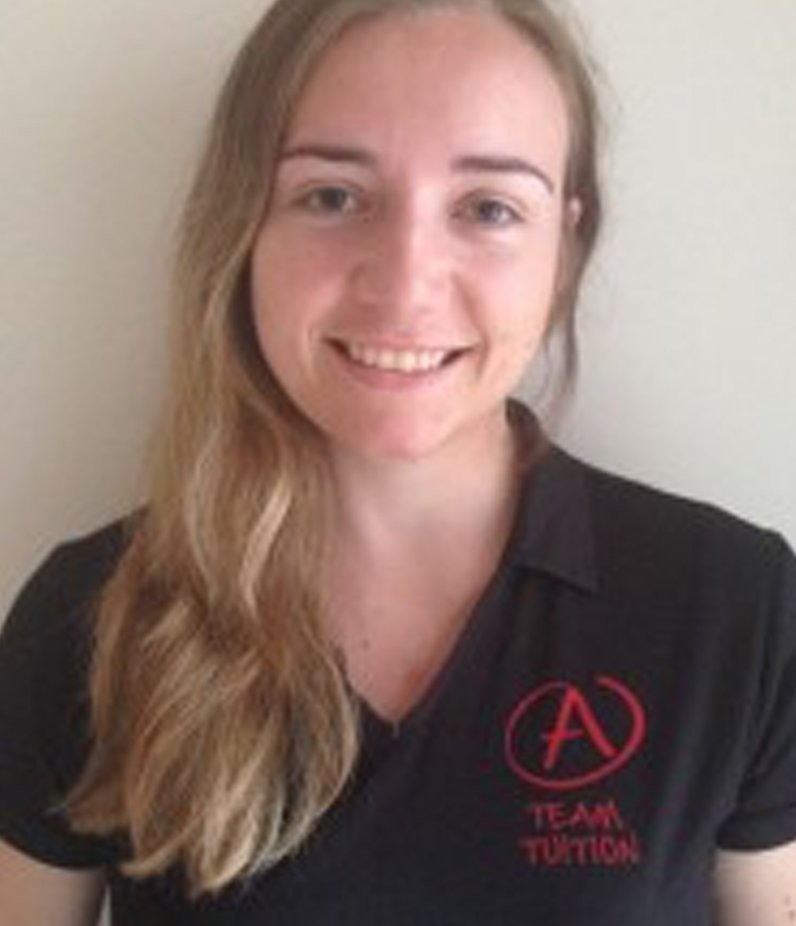 TORI MCGEARY
2013 ACADEMIC PERSONAL TRAINER OF THE YEAR
Tori McGeary joined A Team Tuition in 2012. Since then she has grown and developed into A Team Tuition's finest Academic Personal Trainer of 2013. By the end of the year, Tori had brought 9 of her 10 student's to A-standard grades! Her impeccable contribution to the company has seen multiple students climb the ranks from D's and C's all the way to A's in just under a year!
Congratulations Tori on such an astounding year!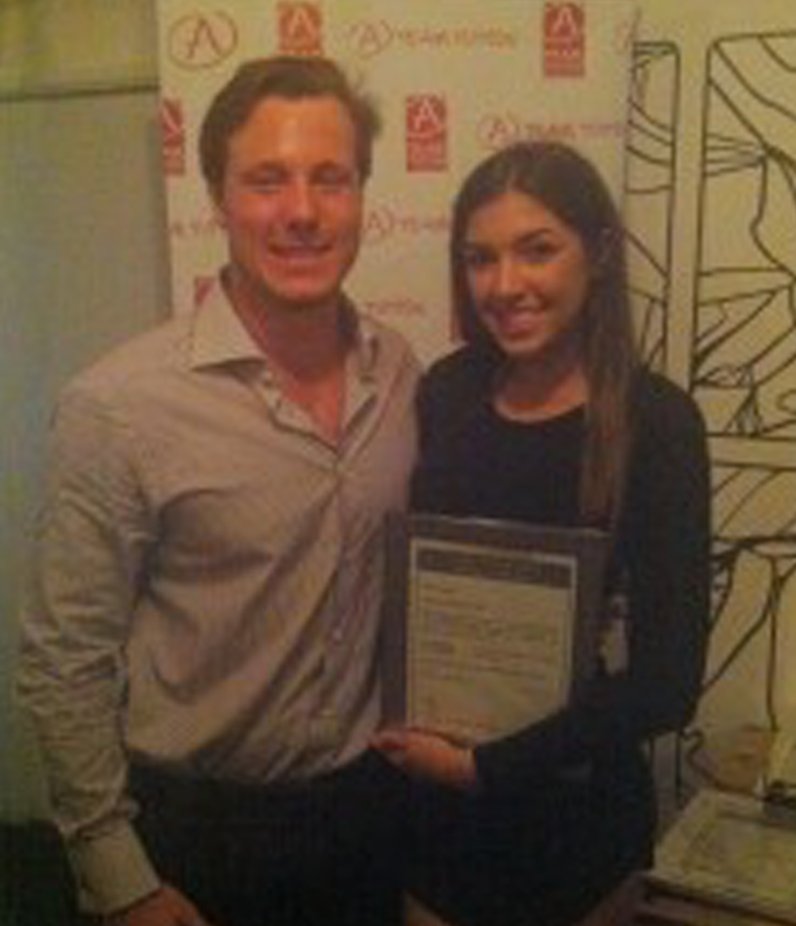 ALEXA SOSA
2014 STUDENT OF THE YEAR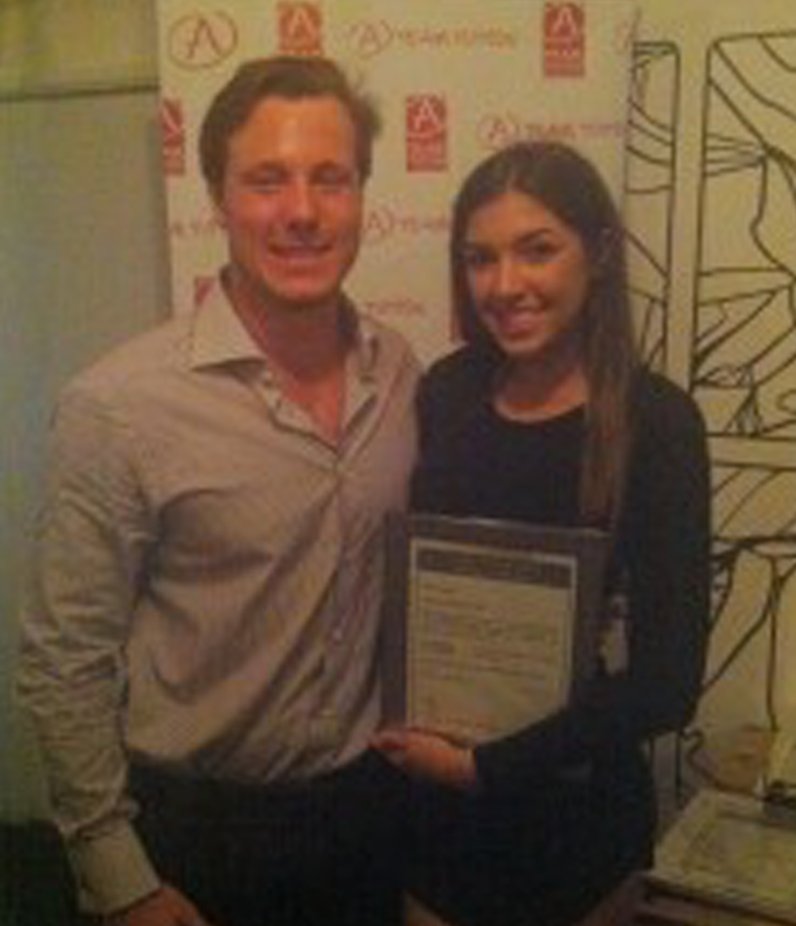 ALEXA SOSA
2014 STUDENT OF THE YEAR
Alexa Sosa is one extraordinary young lady! We first met Alexa through tutoring her sister Mica in 2013. Mica had come from C-'s to A's throughout her journey on board with A Team Tuition. In 2014, Alexa decided she would come onboard as well, and try to achieve a similar feat. Alexa was to start with E grades, and faced a difficult journey ahead of her.
After consulting with A Team Tuition, Alexa was partnered with Olivia Zeckovic, A Team Tuition's highest performing Academic Personal Trainer of 2014. From the day the two girls met they connected perfectly! Olivia continued working with Alexa throughout the year, which resulted in her not only achieving A-standard grades but three A+ grades by in Maths and Biology!
Throughout this astonishing, life changing achievement, Alexa had championed the prize as A Team Tuition's student of 2014!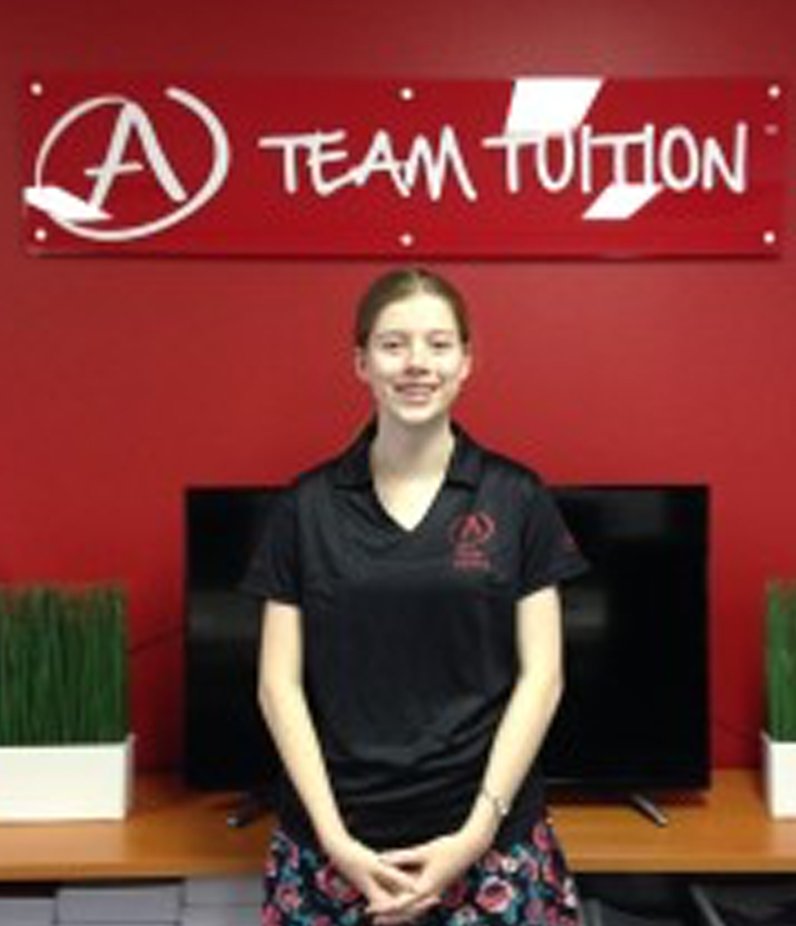 SOPHIE WILLGOOSE
2014 ACADEMIC PERSONAL TRAINER OF THE YEAR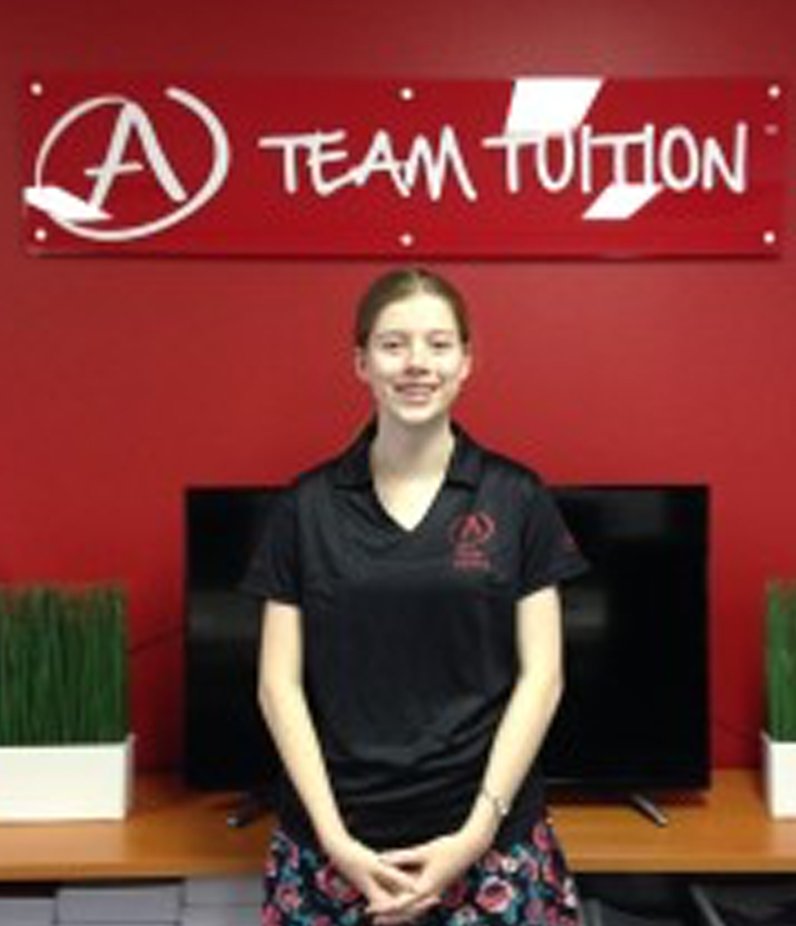 SOPHIE WILLGOOSE
2014 ACADEMIC PERSONAL TRAINER OF THE YEAR
Sophie joined A Team Tuition in late 2013. From here she ventured forward working weekly with 8 students in 2014 whose lives she changed forever. She had clearly demonstrated the greatest amount of consistency across all her students, and was crowned the Academic Personal Trainer of 2014 from 44 staff members.
Sophie's collection of 2014 achievements included:
Two students achieving A+ grades.
Four students achieving mid-level A grades.
Two Students Achieving B+ grades.
After interviewing Sophie, she stated that her two most improved students were Bianca Smithham, who had climbed from E's to A's, and Kirill Kim, an ESL student from Russia, who had improved from straight E's to B's.
Sophie's two highest achieving students were Chelsea Wong, who jumped from B-'s to A+'s, and Claudia McPhail, who improved from C+'s to A+'s over the course of the year.
What an exceptional year Sophie! She is the true definition of an Academic Personal Trainer! Congratulations!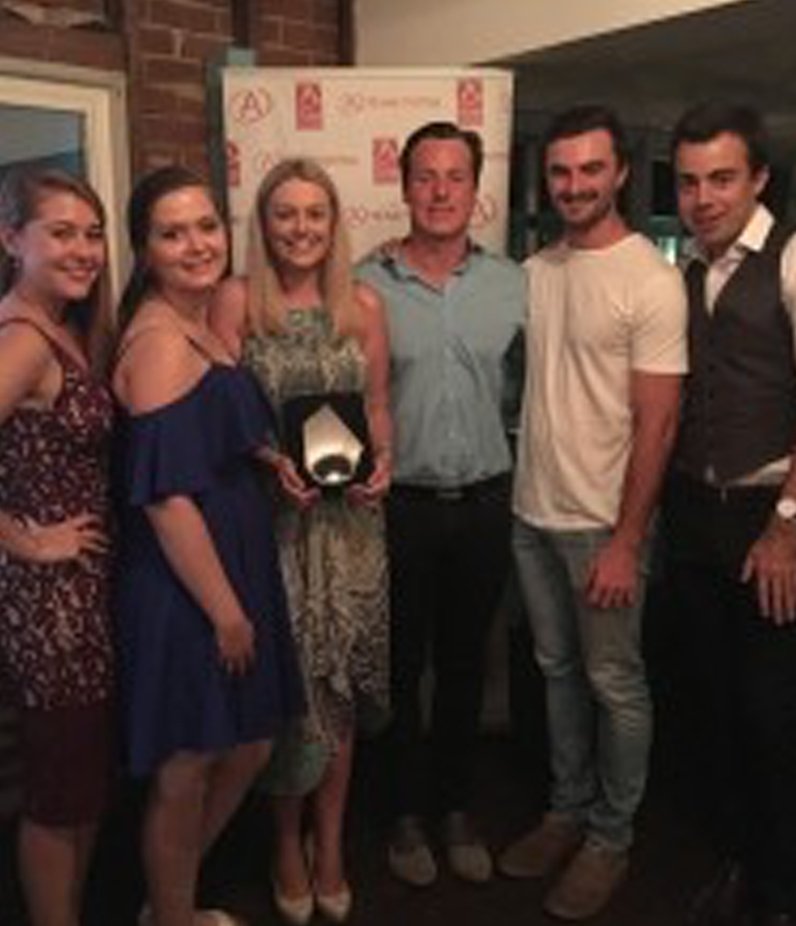 BROOKE TOOMEY
2015 STUDENT OF THE YEAR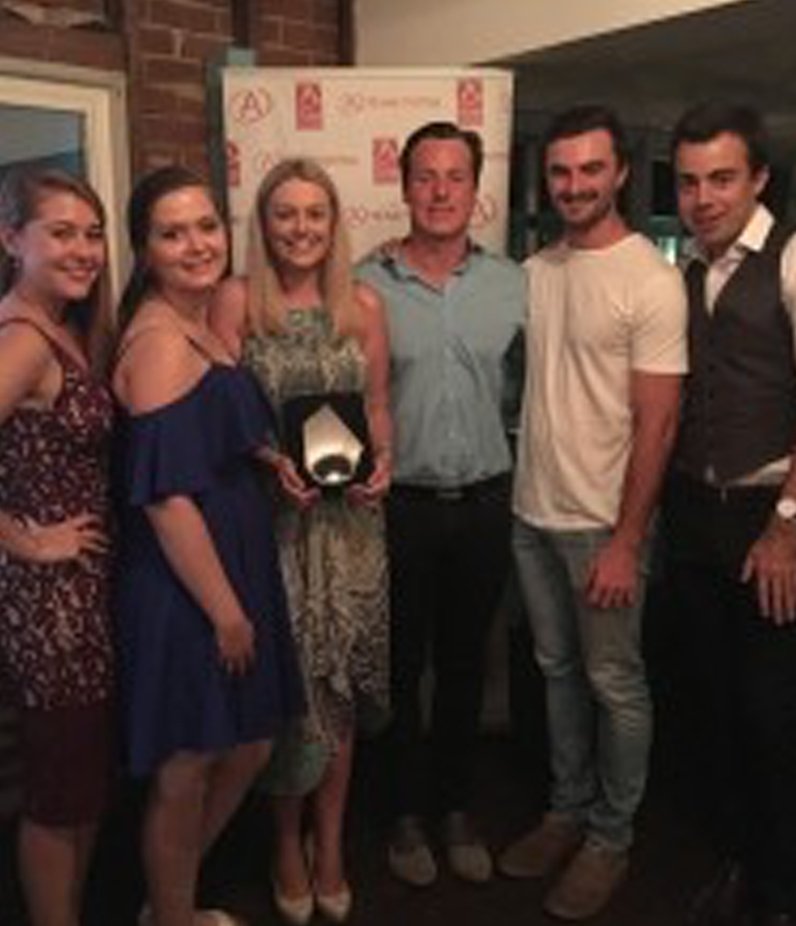 BROOKE TOOMEY
2015 STUDENT OF THE YEAR
Brooke is one very inspiring and dedicated young lady, who has certainly created her legacy at A Team Tuition as one of our hardest working and highest performing students. We were fortunate enough to cross paths and have the opportunity to work with her when she was in Year 10. Since then Brooke has managed to graduate with the following extraordinary achievements:
A High Distinction (85%) in her 1st Year Law Subject at Griffith University whilst in Year 12!
Overall B in English
Overall B+ in Accounting
Overall A- in Business Management
Overall A in Economics
Because of her incredible effort and dedication to her work, Brooke achieved stellar results that set her on track for achieving her dreams in life. She was chosen as our top student, from a group of over 500 students – needless to say, we are so incredibly proud of her, and consider her an incredible example for every one of our students to follow!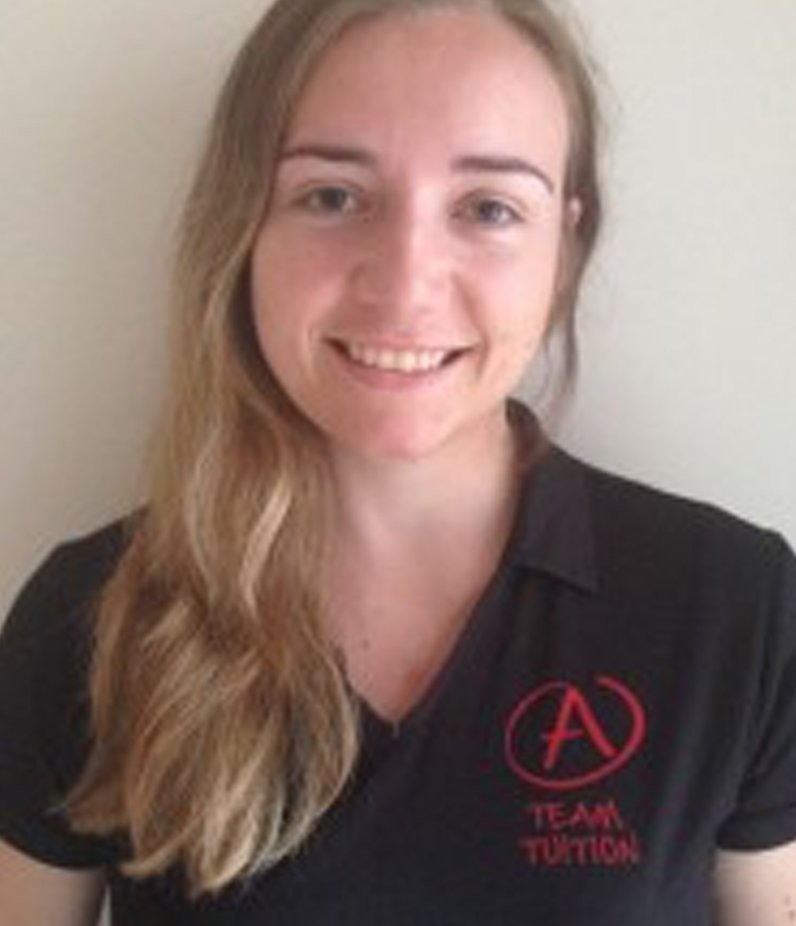 TORI MCGEARY
2015 ACADEMIC PERSONAL TRAINER OF THE YEAR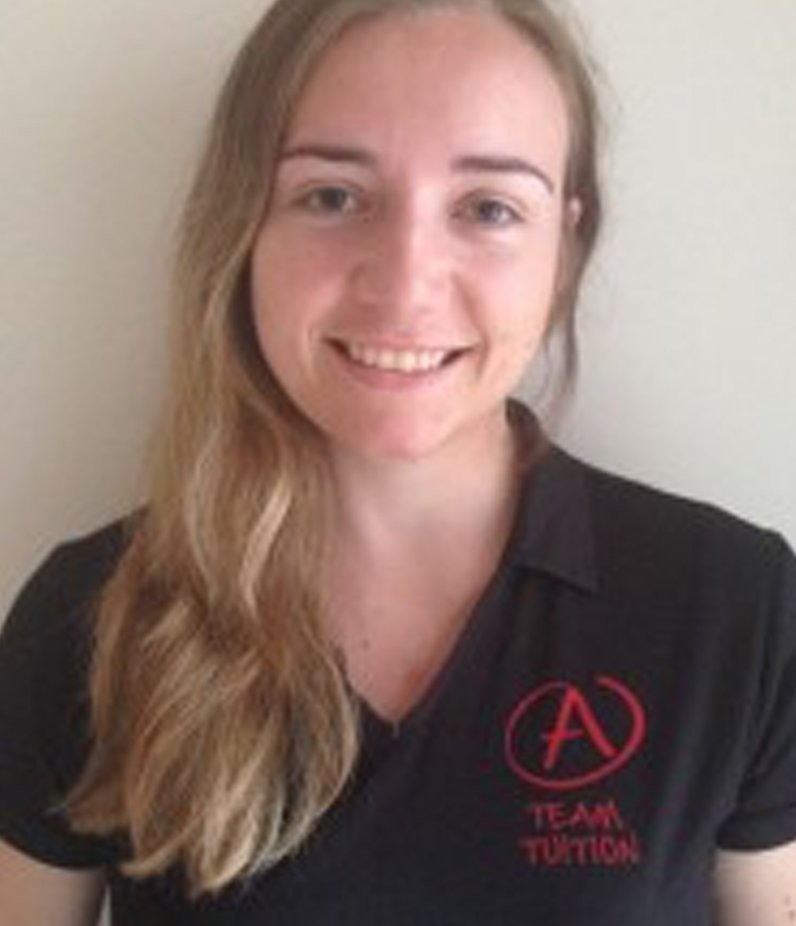 TORI MCGEARY
2015 ACADEMIC PERSONAL TRAINER OF THE YEAR
Tori certainly solidified her legacy by taking out her second Academic Personal Trainer of the Year title after formerly winning the 2013 crown. Tori originally joined the team in 2012 in our founding year and has ever since demonstrated what it takes to create radical change in student's lives.
In 2015, Tori managed to assist every single one of her 9 students to achieve A's at some point throughout the year including one student's she successfully mentored from E's to A's in Accounting.
She has now become one of the most decorated Academic Personal Trainers in history, with an almost perfect score card of A students since the time she originally joined A Team Tuition in 2012.
Congratulations on your achievements this year Tori!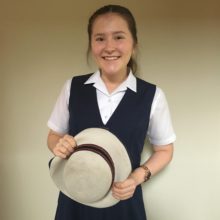 SARA SHUTTLEWOOD
2016 STUDENT OF THE YEAR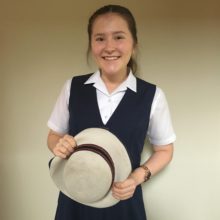 SARA SHUTTLEWOOD
2016 STUDENT OF THE YEAR
Sara Shuttlewood joined us in 2015 halfway through Year 11. She was paired with Annabel Wingate, one of our star tutors. She was already achieving a B-grade average in Chemistry, Maths B, and Maths C – her intellect and ability to work hard propelled her to A's, with Annabel's help!
However, Sara was hit with a rollercoaster of events throughout Year 12. During Term 1, she was hospitalized right before her exams. Despite this, she was dedicated to doing well, and went as far as having tutoring sessions with Annabel in hospital. She then experienced tremendous difficulty in her schooling, and faced huge blows to her grades and motivation. Sara found it difficult to inspire herself and get back on her feet. However, her tutor Annabel had faced similar situations in her Year 12, and was able to help Sara understand the importance of resilience.
From here, Sara worked relentlessly to change her attitude towards studying and school work. We are proud to say that, due to her dedication and hard work, Sara finished her educational journey on all A's and B's for her subjects. She has been accepted into college at the University of Sydney, and decided on her personal plan for her life. Sara's attitude, drive, and passion for education is an inspiration to everyone she meets, and she has been an incredible example as an A Team Tuition student.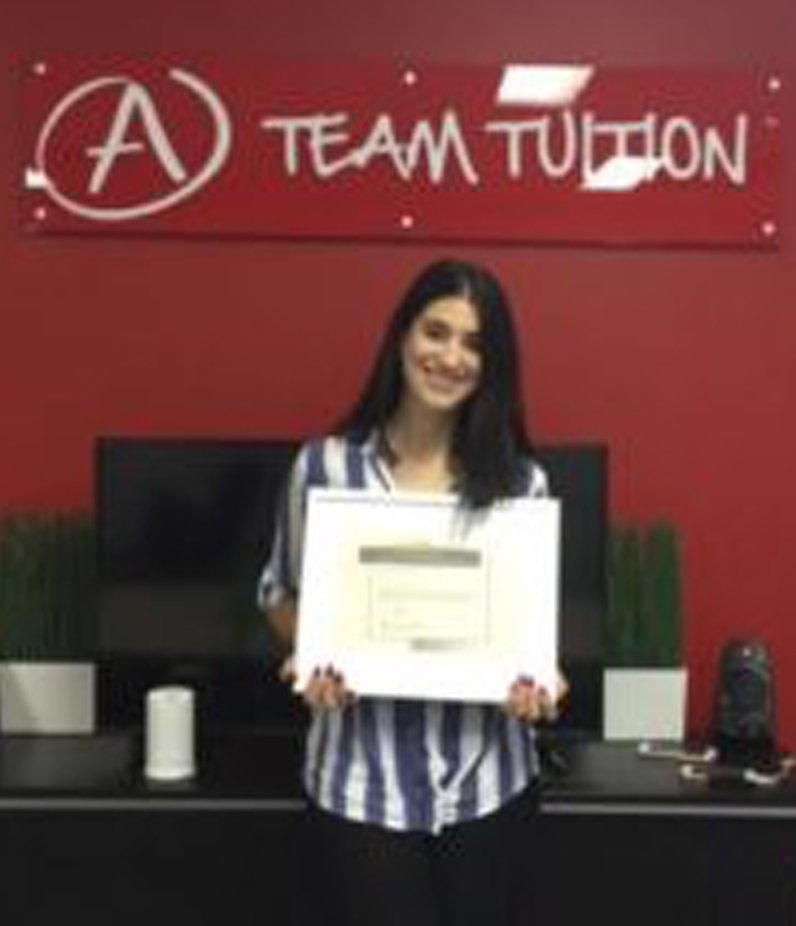 MELANIE CUSSO
2016 ACADEMIC PERSONAL TRAINER OF THE YEAR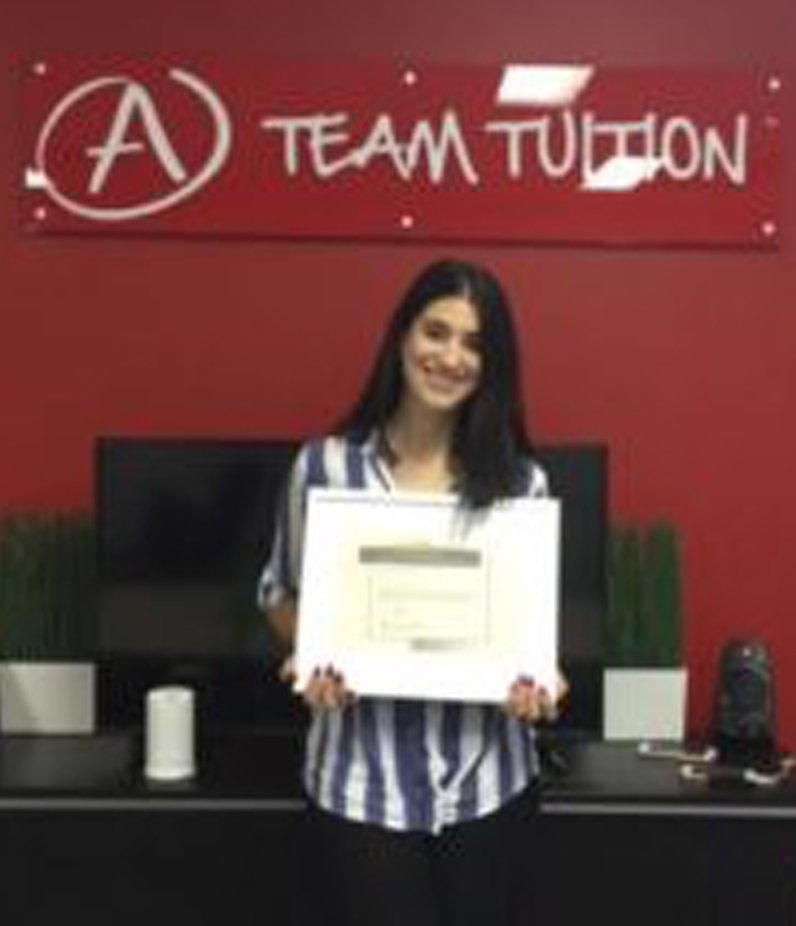 MELANIE CUSSO
2016 ACADEMIC PERSONAL TRAINER OF THE YEAR
Melanie Cusso has been a part of A Team Tuition since early 2015, and has consistently stood as the quintessential example of an Academic Personal Trainer. Her dedication to the job and passion for tutoring propelled her into the Management team within her very first year. In her role as a Team Manager, Melanie oversees a number of our tutoring staff, and inspires others within the business constantly.
2016 was most certainly Melanie's best year yet. A week of tutoring for Melanie featured 8 students, with an average of 22 hours of tutoring sessions between them. This was alongside her work within A Team Tuition management, and finalising her Masters in Philosophy and Medicine. Regardless of all on her plate, Melanie was able to help all her students move from their initial grades to B and A-standard grades, with 6 of her 8 students achieving an A in one or more of their subjects.
We are incredibly proud of Melanie and all her accomplishments throughout the year! She is an incredible member of A Team Tuition and a stellar example to those she comes in contact with.
SKYLAH RAMBOLD
2017 STUDENT OF THE YEAR
SKYLAH RAMBOLD
2017 STUDENT OF THE YEAR
The wonderful Miss Skylah Rambold can be seen all over our social media and blog site – and with good reason! Skylah stands as one of the most incredible students we have ever seen come through A Team Tuition.
Skylah was one of our Project Limitless winners, awarded a $5,000 tutoring scholarship for tutoring in 2017. Originally sitting on an E in Mathematics at the start of the year, Skylah achieved a C- through her own dedication and resilient attitude – the perfect makings of a high-achieving student, but left without the right support and academic strategy.
Through her hard work with her tutor Libbie Rowley-James, Skylah moved from a C- to an A in Mathematics, and continued to dominate by achieving A's in all of her other subjects. Her motivation and self-confidence has skyrocketed, and she was awarded an Academic Award for Most Improved in her entire cohort. We are incredibly proud of Skylah, and honoured to have helped her along on her journey this year. Congratulations Skylah you superstar!
MALCOLM SCHULSTAD
2017 ACADEMIC PERSONAL TRAINER OF THE YEAR
MALCOLM SCHULSTAD
2017 ACADEMIC PERSONAL TRAINER OF THE YEAR
Malcolm "Mal" Schulstad is one of our most incredible and prolific tutors, so it would come as a surprise to some that he only joined the team in February of 2017! Since joining on as an Academic Personal Trainer, Malcolm has helped transform some of our most high-achieving students, including one of our Miami Scholarship winners, Waide Carson!
Malcolm has additionally moved into the secondary role of Operations Manager within the A Team management team, and is known by staff for his father-figure like custom, actions, and wealth of knowledge. His students note that he is filled with wisdom and incredible leadership – all elements that contributed to him cultivating success in his students, and therefore being named Academic Personal Trainer of the Year. Congratulations, Mal, on an incredible year with many great achievements! START MY CHILD'S TRANSFORMATION TODAY!
Whether you need help with homework, assignment & exam preparation or just a confidence and motivation boost at school – we can help!
Tell us about your child and we will get in touch as soon as possible!