Academic Personal Training in our Academic Performance Center
After almost a decade in the industry, we've been exposed to the faults that currently exist in the education system. Australia was ranked 39 out of 41 countries for achieving quality education in 2017 by the United Nation's Children's Fund (UNICEF) which analysed the performance of students in reading, maths and science. As a first-world nation that usually ranks within the highest percentile for child well-being indicators, the data may come as a shock to Australians. However, the data reveals stark findings about our education system that have seemingly been ignored over the last decade. From jam-packed classrooms with an average 1:30 ratio, an over-reliance on standardised testing and a one teaching method fits all approach, there's no wonder that Australian students are lagging behind their international counterparts.
With other countries adopting leading European teaching styles which focus on promoting self-directed learning (such as Finland which ranked #1 within the group), we believe we've found Australia's solution. Our personalised program, Academic Personal Training, has seen 87% of our students soar from D/C grades to A/B Grades. Now, we've upgraded. We'd like to introduce you to an UNLIMITED tutoring experience through our ACADEMIC PERFORMANCE CENTRE (APC) or as we like to call it, Australia's very first Academic Gym!
Why an Academic Gym?
With education being the leading pathway for students to establish their futures, Australia's rankings are presenting a worrying trajectory. Our founder, Hayden McEvoy, has discovered after working with over 5000 families, students and multiple schools there's a massive need in the market for individuals who can't afford the hefty costs of tutoring or the high-tech resources and computers that wealthier families can afford. UNICEF found the same problem is urging the Australian Government to address this inequality that exists. With such a diverse wealth gap between families in Australia schools, we've decided to come up with a solution for those who cannot afford our one-on-one tutoring service.
This solution involved turning our one-on-one program into a group learning environment where our Academic Personal Trainers are coaching multiple students at once. We've been able to incorporate a similar program that centres around our Creating A Students Program into boarding schools across Queensland, and we've seen the results firsthand. Our vision for this next project is to create a facility that provides every student with every single possible resource that they need to achieve 'A' grades. We're offering UNLIMITED tutoring through the purchase of a small subscription fee which also allows students to access state-of-the-art dual screen computers, laptops, textbooks, practice exams, worksheets and more from as little as $44.95 per week.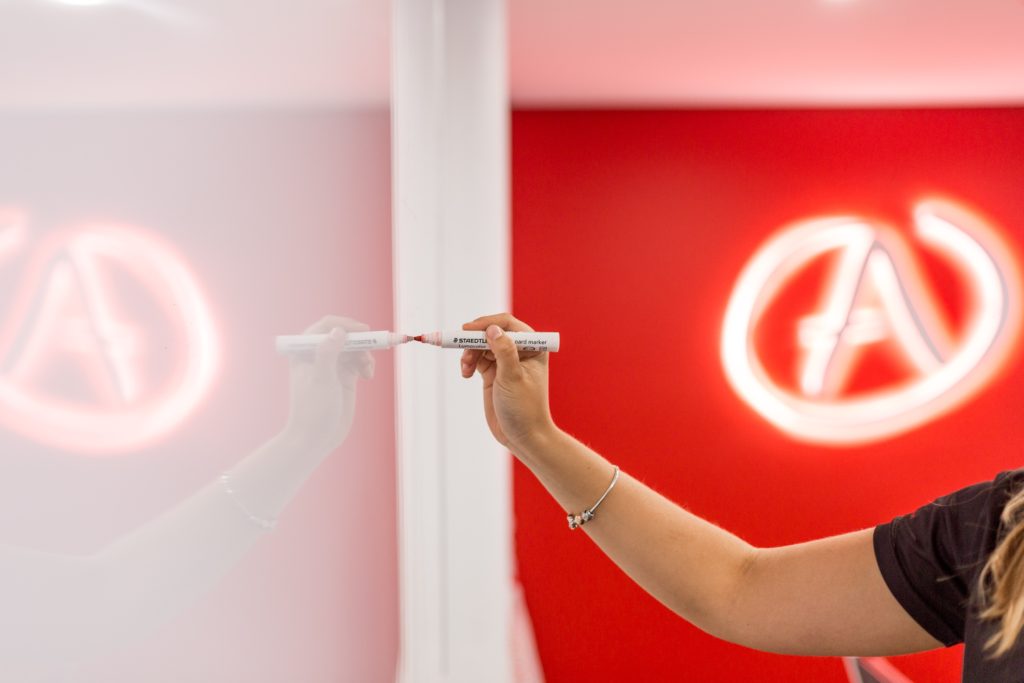 The creation of an Academic Gym has never been done before within the Australian education system, yet its value is unquestionable. As students' workload increases with each year level that they pass, consistent training of the neural pathways in the brain is necessary for students to adjust to the added study time and to sharpen their mental abilities for ideal performance. The development of one's neural pathways determines the brain's performance ability and just how much information may be absorbed at any given time. Continual exposure to learning increases the frequency and strength of the neural pathways in the brain. Consider this in terms of a hiking trail. At first, the trail will be overgrown with trees, and the pathway itself would be quite rocky. However, the more you walk across the pathway, the flatter it becomes, and the overgrown trees will gradually grow in a different direction making the journey easier. So, in simpler terms, if a student studies frequently and effectively, their brain will adjust to retaining and storing new information, making comprehension more evident which leads to a student receiving higher grades.
The same process applies for an athlete training for a marathon. To increase the strength of their muscles, weekly gym sessions are a necessity to be able to withstand long periods of physical activity. How do students learn to play a musical instrument? Through a practice routine that keeps them plucking at guitar strings and banging the drums for hours on end to the distress of many parents.
However way you view this, the common feature across these examples is practice. This is the cornerstone feature of the APC. We want to provide a service – comparable to a gym - where students can develop the neural pathways in the brain through consistent learning.
How does it work?
The way the APC functions is simple. We offer UNLIMITED tutoring through the purchase of a small subscription fee. Students will have access to state-of-the-art dual screen computers, laptops, textbooks, practice exams and worksheets just like you would if you accessed equipment at the gym. The only items that students should bring are their assignments or homework to complete in the session. We're aiming to create autonomous yet inquisitorial learners who consider the program a 'resource' to aid in their learning. Through this approach, students can identify the learning styles that work for them and utilise their Academic Personal Trainers to guide them through their assessment pieces. This method has seen Finland's literacy rate skyrocket to 100%.
In addition, specialised classes will be provided on Academic Strategy (such as Goal Setting, Time Management, Assignment Strategy and Managing Stress and Burnout) which incorporate the principles that underpin A Team Tuition's Creating A Students Program. Senior Students can receive the bonus of real-life skills workshops designed to aid in the crafting of resumes, cover letters or university applications throughout school holiday periods.
Our first APC, located in Varsity Lakes, is equipped with our best and brightest Academic Personal Trainers available across five days of the week between the hours of 4pm-8pm. Students work in a group setting with a 1:7 tutor to student ratio to allow students to receive added attention and support outside of the typical 1:30 teacher to student ratio that schools currently offer. This provides students with the option to work in small groups based on subject or learning language preference, or to complete work independently in a quiet area.
The APC provides the optimal environment to foster student transformations by being designed for students to take control of their learning. This also allows us to tailor your child's tutoring experience to the content that they are learning at school while also creating independent learners who are ultimately responsible for the outcomes of their learning.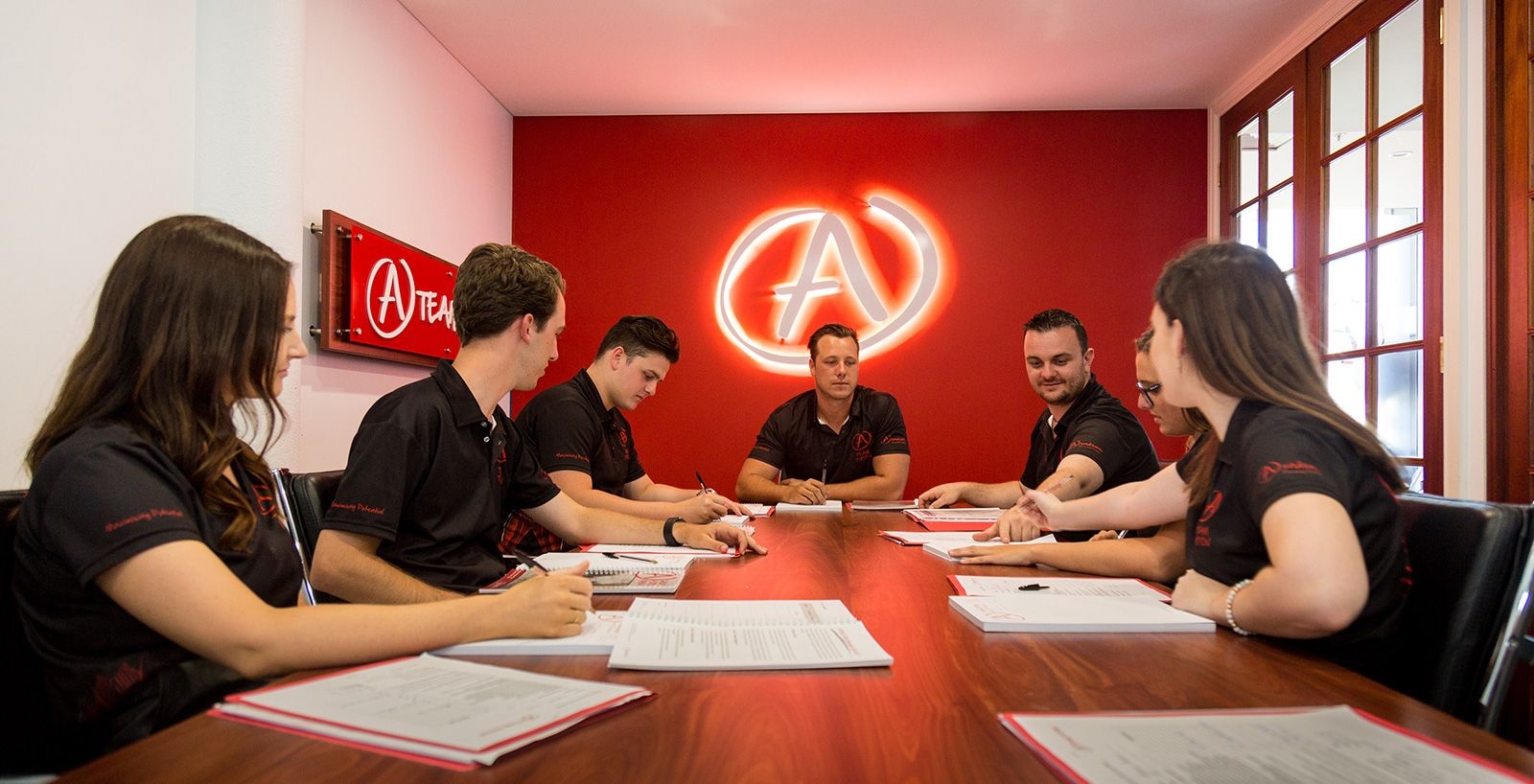 To distinguish ourselves from other tutoring companies, A Team Tuition offers expertise in any subject across secondary school including rather than just Maths and English. Our subject offerings include:
Maths A, Maths B and Maths C,
Physics, Chemistry and Biology,
English, English Extension, Modern and Ancient History, Geography, and
Business, Accounting, Legal Studies and Economics.
Currently, this service is for students in Year 6 and above but stay tuned – a primary program will be on its way soon!
How do I book?
To book a session, head to ateamtuition.com/academic-performance-centre/ to review the subscription options which range from 3-12 months or a NO-LOCK in contract option! Fill in the online form to complete your membership and head to our booking system to select your preferred days and time. Our staff are contactable on (07) 5526 0351 to assist with the booking. Payment options are quick and easy through our direct debit payment system, credit card payment through the online portal or the option to pay over the phone with one of our friendly staff members.
With the APC being in its early days of establishment, stay tuned for the launch of a formalised centre to be located in a separated facility from our head office. For more information, head to our website!
Quality education doesn't need to empty the wallet, but a small fee for tutoring is an investment in your child's future and for future generations to come. UNICEF's rankings aren't just an eye-opener for the Australian education system, but also for students and parents. Building a student's learning capabilities is a small step to opening the door of opportunities for them, and our Academic Performance Centre is designed to bridge the gap that exists between learning and success.