Find Out What ATAR Is Needed For Nursing In New South Wales
A career as a Registered Nurse can lead to a plethora of career options that can include working in aged care, hospitals, community health, mental health, Aboriginal health, rehabilitation, oncology and more. In New South Wales, the most direct way to become a nurse is to obtain a Bachelor of Nursing degree from one of the many schools that offer this program across the state. Upon graduation, students will need to apply to the Nursing and Midwifery Board of Australia (NMBA), to practise as a Registered Nurse, and registrations must be renewed annually. If you have a student looking for a future in nursing, read on.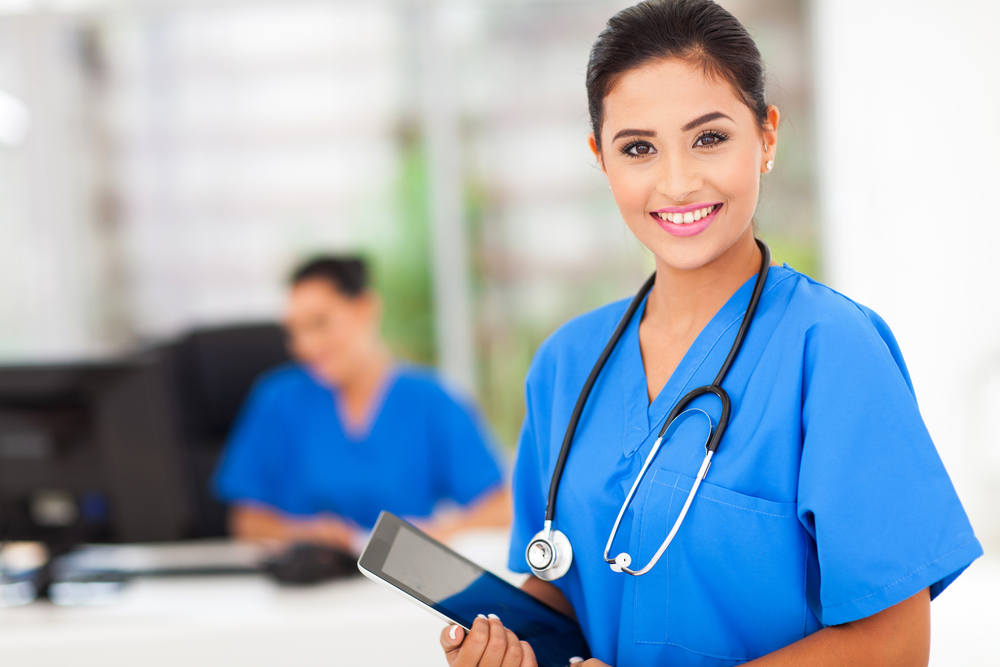 What ATAR is Needed for Nursing programs in New South Wales?
As there are many universities in NSW offering Bachelor of Nursing degree programs, the Australian Tertiary Admission Rank (ATAR) varies depending on the school and the number of students who apply to each program each year. However, recently the range was between the high 50s to the mid-90s. To be eligible for most Bachelor of Nursing programs you will need a high school certificate with the applicable subjects (normally English and at least one grade 12 science course), and the required ATAR for nursing at the school you are applying to. Most of the nursing programs in New South Wales are single degree programs that can be completed in 3 years full time or 6 years part time, however there are a few exceptions. 
Additionally, many schools will have additional selection criteria such as a current First Aid and CPR certificate, a police check, a working with children Blue Card, up to date vaccinations, and perhaps an interview process.
Are you concerned that your child won't be able to meet the academic requirements they need to study nursing in New South Wales?
What is the ATAR for Nursing at New South Wales'
u
niversities?
Australian Catholic University
Australian Catholic University (ACU) offers both a standard 3-year nursing degree as well as a combined degree that will combine business management with nursing. ACU's nursing programs are: 
Avondale College of Higher Education
Charles Sturt University
Southern Cross
University
Southern Cross University nursing students will benefit from being taught in state-of-the-art facilities, including laboratories that simulate real healthcare settings.
Torrens University
Torrens University teaches nursing prospects in a simulated laboratory fully equipped with environments and clinical equipment that mirrors real life settings. 
University of New England
The University of New England allows students to study both online or on campus.
University of
Newcastle
Nursing students at the University of Newcastle are required to complete a minimum of 800 hours of practical experience in a variety of clinical settings from rural clinics, acute care, medical-surgical facilities, mental health settings to aged care.
University of Notre
Dame
Notre Dame nursing students will have the opportunity to spend 26 weeks (1,000 hours) in full-time professional workplace experience settings. 
Bachelor of Nursing

–

3-year

program

Although no ATAR for nursing is stated, the school does note that students must be eligible for an ATAR. It also notes that students require HSC Performance Band Results with a Band 4 in English, a minimum average of Bands 4s and an overall minimum average HSC mark of 75% in HSC Category A Courses (or Interstate equivalent). 
University of Sydney
Ranked first in Australia and fourth in the world for graduate employability (based on the QS Graduate Employability Rankings 2020), nursing students will have their choice of 3 different nursing study paths at the University of Sydney. 
University of Technology Sydney
Students looking to study nursing at the University of Technology in Sydney (UTS) will be learning from some of the best as the School of Nursing & Midwifery at UTS is ranked number 1 in Australia. Nursing students will have their choice of 3 study paths at this school. 
Bachelor of Nursing

–

3-year

full time/

6-year

part-time program

,

ATAR for nursing is 78.95 for full time entry and 82.2 for part time studies.
Bachelor of Nursing/ Bachelor of Arts in International Studies

–

5-year

program, ATAR 89.1. This program prepares students for the role of a registered nurse combined with immersion in another language and culture. Students will be well

prepared for employment opportunities in Australia as well as in international settings. 
University of
Wollongong
Western Sydney University
How to achieve the ATAR for Nursing in New South Wales
In New South Wales, the Universities Admissions Centre (UAC) processes applications for most undergraduate programs and calculates and provides students with their ATAR.  The ATAR is based on an aggregate of scaled marks in 10 units of ATAR courses comprising your:
best 2 units of English

best 8 units from your remaining units, which can include no more than two units of Category B courses.
If your child is aiming for an A in English or any other high school courses, A Team Tuition can help. Our team of elite educators can create a customised program for your child so they will have the confidence and motivation they need to get their highest ATAR possible and turn their dreams of becoming a nurse into reality.
How to get into Nursing without an ATAR
To become a Registered Nurse (RN) in New South Wales, completing an undergrad degree is the most straightforward route. Most universities note prerequisite subjects including English, Mathematics and at least one Science subject as part of your High School Certificate as well. However, if you don't have one of the prerequisite subjects or a High School Certificate, it's best to check with the university of your choice about alternative entry pathways such as Tertiary Preparation Courses (TPC) and Special Tertiary Admissions Tests (STAT). For students with previous tertiary qualifications, Master of Nursing (graduate entry) programs may also be an option. 
However, if your child is studying the applicable courses needed to get an ATAR but they aren't sure that they can achieve a high enough ATAR for nursing to get into their first-choice school, A Team's high school tutors can help.  By customizing strategies for time management, problem solving and focus, our team can help students reach their full potential in no time. ·      
What ATAR is needed for nursing
?
If you've always wanted a flexible, diverse career in healthcare and have a strong interest in nursing, students will need to try their very best to get into the nursing school that's right for them. Although the ATAR for nursing varies greatly between schools and programs, nursing is a highly sought-after career so some programs may be quite competitive to get into. However, A Team Tuition can help ease some of the pressure that high school students face when aiming to get top grades. With A Team Tuitions ATAR Tutoring, your child will be well on their way to a rewarding nursing career in their future.